- A viral post on Facebook blamed a doctor's malpractice for the cause of a baby's enormous wound
- The family was also forced out of the hospital despite the baby's infection on the wrist which might even get amputated
- The mother claimed it was a doctor from Rizal Medical Center who administered the injection to the infant
Editor's note: The images related to the keywords in this article are graphic in nature and may be disturbing to some viewers.
Gone are the old complaints desk, one of the most effective ways to voice your sentiments now is by sharing it on the internet. May it be tackling about something negative or a good deed, one post on the social media site Facebook could reach thousands of people, with the possibility that it may even reach the big networks on television.
This was exactly what Ivy Laureen Gopio did.
On her Facebook post, the wrath of a mother was evident when her baby had a huge gaping wound because of what she believed was a cause of medical malpractice.
READ ALSO: Shocking: 2-year-old child was bitten by this dangerous creature!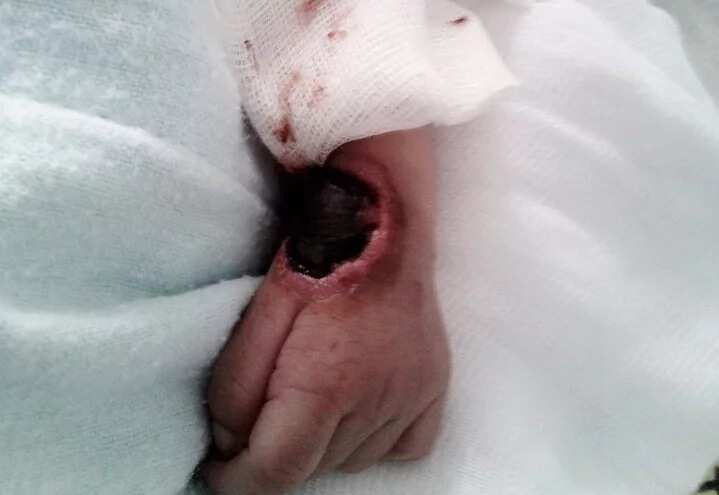 Actual photos of the baby's condition were also included in the post. The wound on the baby's wrist was obviously in a bad condition given its color and the fact that it almost occupied the entire wrist of the infant. Flesh from inside the wound was also visible.
Based on Gopio's narration, it happened when a doctor named Elaine Sue Zaragosa from Rizal Medical Center mishandled giving an injection to her baby. Later on, the wound developed into an infection.
To make matters worse, following the trauma they've experienced, the hospital released their little angel given that the baby was still suffering from the infected wound. They were forced to transfer to the National Children's Hospital.
READ ALSO: This cute four-legged buddy knows what makes a true baby crib decorator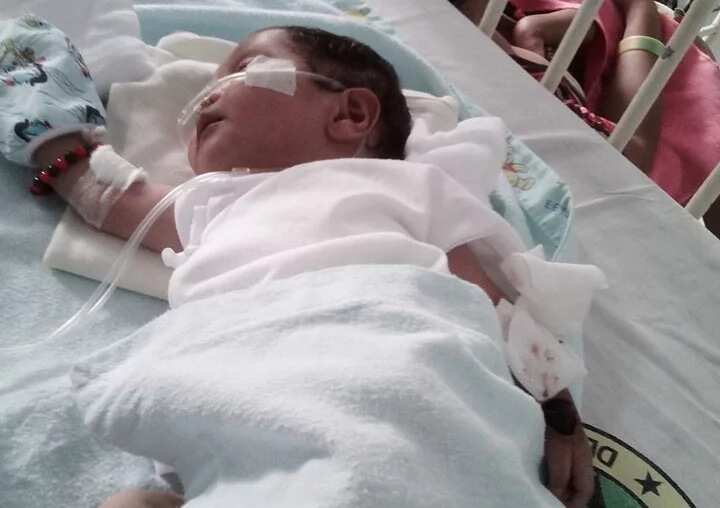 Upon further observations, the whole hand of the baby might end up being amputated if the infected part reaches the nerves in the newborn's wrist.
The post has now reached over 21,000 shares. Web users who shared and wrote comments on the post sympathized with the parents and couldn't help but express their anger on the doctor and the hospital involved.
Both friends and relatives were concerned and urged Gopio to file a case against the parties involved.
READ ALSO: LOOK! Man assaults 12-year old boy because of love problems
According to a Facebook user, in addition to the malpractice, the doctor was also wrong to release them when the baby was still not doing well.

According to Nicolas & De Vega law offices, proving medical malpractice in the country is one of the most difficult civil cases. It involves a great knowledge on every process of the procedure and how most hospitals would ask their patients to sign a waiver before beforehand. Included in the waiver is the possibility that if a procedure has gone wrong, the hospital won't be responsible.