7 Filipino celebrities that can paint like the pros
Artista (artist) is what we call our beloved celebrities in the Philippines. They have transformed themselves into different characters and roles with the suitable complex emotions needed for a particular scene. These celebs really do create art with their passion, intensity, and talent.
Now, these thespians have expanded their horizons by pursuing a different field of art: painting. They're not only good at acting and crazy sexy hot but they're incredibly good with their hands… in painting!
1. Heart Evangelista
Heart Evangelista has assumed so many roles in a span of a few years: an artist, a wife, and now a painter! A few years ago she started to take her talent seriously when her husband Chiz Escudero urged her to paint on a large canvass. The output was phenomenal that she has done it ever since.
READ ALSO: LOOK! Heart Evangelista turns Jinkee's designer bags into works of art!
Her newest venture is designer handbags painting and for 90,000 pesos, you can have your prized Hermes bag painted by Heart!
2. Tom Rodriguez
Kapuso hunk Tom Rodriguez is a man of many talents. He can act, sing, dance, and pull off a great lipsync, model, but also a bunch of other creative arts. Tom can paint on a canvass but he can also do digital paintings and even a bit of sculpture.
READ ALSO: Taclobanon artist paints one of a kind 'tuba' portrait of Duterte
3. Xian Lim
Kapamilya actor Xian Lim's paintings will be in an exhibit this month and on December in Japan! In this case, before Xian became a successful actor, he has already been painting since he was young.
4. Bangs Garcia
Bangs Garcia started out in ABS-CBN in a teen-drama series as a shy character with full bangs covering her eyes. Since then, she has changed her image revealing the real her beneath the bangs. Now she's shown us another side by sharing her paintings on Instagram and has been selling them for roughly about 350,000 pesos!
READ ALSO: Baron Geisler vs Kiko Matos rematch to happen as Geisler open for another fight?
5. Baron Geisler
We have all seen Baron Geisler going wild and causing trouble in social media especially with his recent fight with actor Kiko Matos that resulted to a real life fighting in a ring. But what we didn't know is that this guy is also a painter and a damn good one.
6. Solenn Heusaff
Solenn Heusaff is a true artist beyond comparison. She has ventured in various aspects of art like acting, makeup, pottery, tapestry, painting and so much more.
READ ALSO: 19 #HotDaddies in local showbiz
7. Ian Veneracion
And if we thought Ian Veneracion couldn't get any dreamier, he shows us his skills in touching the blank canvass with his brush.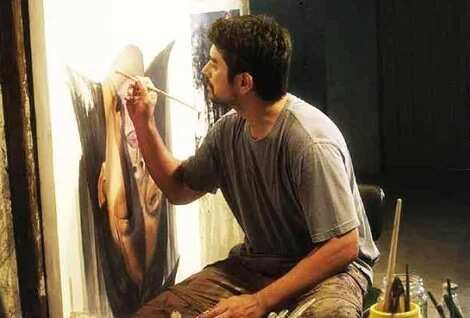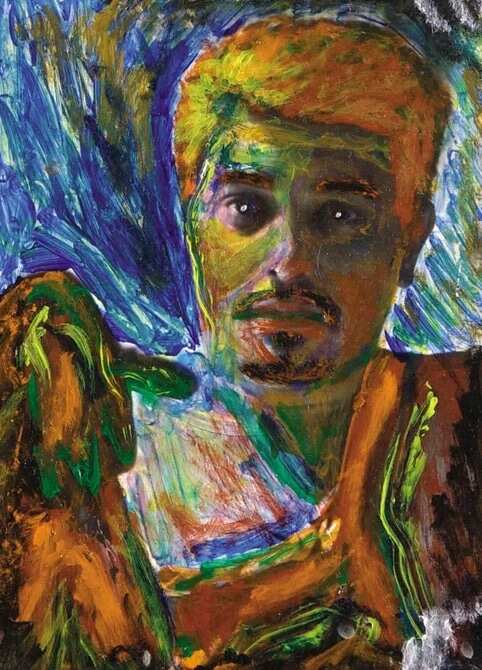 In actuality, these celebrities are painters figuratively and literally because they paint a certain story with their face and gesture but now they also express it through their beautiful artworks.
Source: KAMI.com.gh