Ghost soldier meets past lover
- A ghost love story shared by one Jade Martin is circulating on Facebook which already has over 7,200 shares as of writing
- She claims that a ghost soldier she met in Intramuros Manila happened to be her lover in her past life
- Jade Martin is a Filipino psychic and paranormal investigator
Love moves in mysterious ways.
Just like how this love story between a psychic and a ghost soldier went. Jade Martin who works as a psychic advisor for 19 years now met Scott, a ghost American soldier in the Walled City with whom she felt an attachment with. But there is more to that. The two appears to be lovers in their past lives.
Believing that the world deserves to know true love exists and that it knows no boundaries, Martin wrote their story on Facebook.
READ ALSO: This boy saw Jesus after he was dead for 20 minutes. What Jesus told him will chill you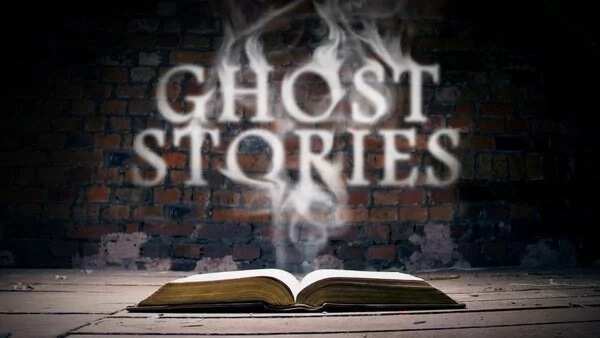 Here is Jade Martin's Baluarte - A True Ghost Love Story:
"I started operating the Intramuros Ghost Walk (IGW) on January 23, 2016. It's a unique tour that aims to help people explore Intramuros, share some knowledge about Philippine History, give some education about The Paranormal, help the indigenous kids of Tribu Ni Bro, promote walking since it is the best exercise and spread the advocacy of treasuring and safeguarding our heritage. This project is so successful and we get regular bookings from different types of tourists, local and foreign alike. I personally chose the place because I feel a very strong attachment to it that I can't explain."
"Being a ghost tour operator and a paranormal investigator, I am very much exposed to ghosts and other types of spirits. But the most recent ghost experience I've encountered is the most interesting for me."
"My IGW guests would usually feel strange whenever I take them to a certain tree outside Fort Santiago. Some of my psychic friends I brought there told me they got the impression that some people from different eras have committed suicide there by strangulation. They also felt a very heavy emotion accompanied by anguish and tightening of the chest. For some reasons, I find that tree very intriguing."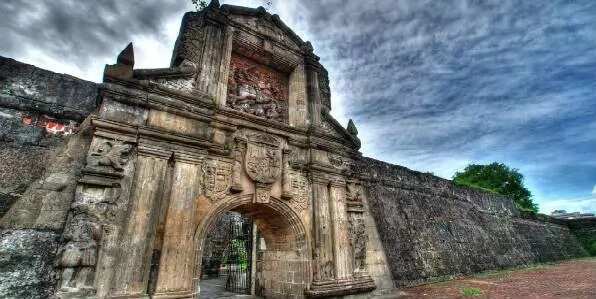 READ ALSO: Watch bizarre footage of exorcist remove demons from a little girl body
"In the month of May 2016, I thought of going to Intramuros alone. While strolling at the Baluarte De Dilao, I noticed a man on top of the wall. I am certain that he is a ghost because his body is see-through and I cannot see his face clearly. He followed me all throughout the Baluarte De Dilao. Whenever my steps become faster, his steps become faster too until he was almost running after me. When his presence became stronger, it sent chills down my spine and I immediately ran down of the fort."
"Since that incident happened, some of my IGW guests would see an apparition of what they think is a soldier. Whenever a guest tells me about seeing that ghost, I would just congratulate them teasingly; however, at the back of my mind, I kept on wondering who he could be and if he needs anything from me."
"I don't know what came into my head that I thought of inviting my teammates to investigate Fort Santiago. 5 of us went there last June 5, 2016. There is a spot there that serves as the mass grave of the 600 American and Filipino soldiers whose dead bodies were found in a tight cell inside The Dungeons. They died there of hunger and suffocation during the Battle of Manila in 1945. While 3 of my teammates were checking The Dungeons, I decided to go to the mass grave and take a shot of it using my cellphone. I uploaded the pic to our Facebook Group, Center for Paranormal Studies, and some of the members noticed that it was photobombed by a very handsome full-bodied ghost."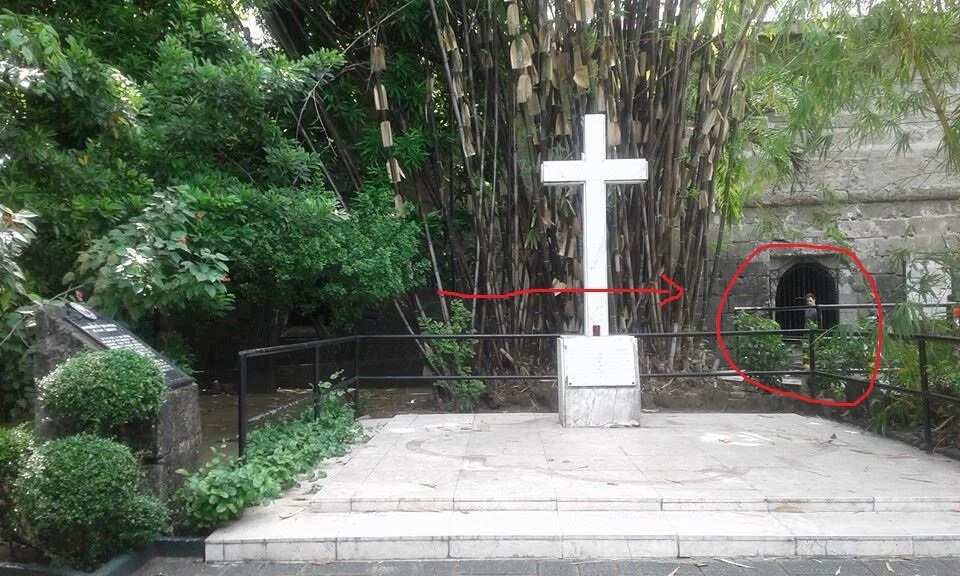 "Since I captured that photo, I would get short dreams in black and white where that man is talking to me. One dream showed that he is giving me white flowers that look like Kalachuchi, which is very common in Intramuros. I would remember this dream whenever my guests and I pass by the spots where this flower is dominant. In another dream, I saw us walking on the wall and he told me that his name is Lt. Scott Daniel. In another dream, he told me, 'I will help you with Intramuros.' 
"I see him a lot whenever I go to Intramuros, whether there is a tour or none. I also see him standing at the gate whenever it's time for me to leave The Great Walled City. I would always look back and smile at him. There was a time, while I was walking on the wall with some guests; I heard a voice saying, 'I am very happy that you're doing well.'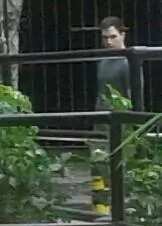 "Since the haunting is becoming prevalent, I got so bothered. The mystery about my new stalker has caught my interest so much that I started seeking answers. First, I asked The Validator of my team, JR Rodriguez IV, to validate the photo. He told me that it is a legitimate anomaly. I also showed it to Ed Gamo, Jr., a friend of mine who is selling antiques, because I know that he is knowledgeable about old uniforms. He told me that he is sure, what the guy was wearing in the pic is the uniform of the American Soldiers during the Vietnam War. I consulted 2 friends of mine who were psychic mediums. Both of them told me that this ghost and I have a past life connection and it involves romance. They also told me that he follows me whenever I am inside Intramuros; and that the stalking started when he first saw and recognized me on the wall."
"In the month of July 2016, my mentor who is a New Yorker took a short vacation to the Philippines. We had lunch and I told him about the ghost and what I've been told by the people I consulted. He offered to do a past life regression on me so we can dig the mystery behind this haunting. I agreed without hesitation because there is nothing to lose anyway."
"The memories that came back during this past life regression have affected me so much. I was crying so hard then and I couldn't help it…"
READ ALSO: Spooky video caught moment when ghostly child opens front gate and walks inside house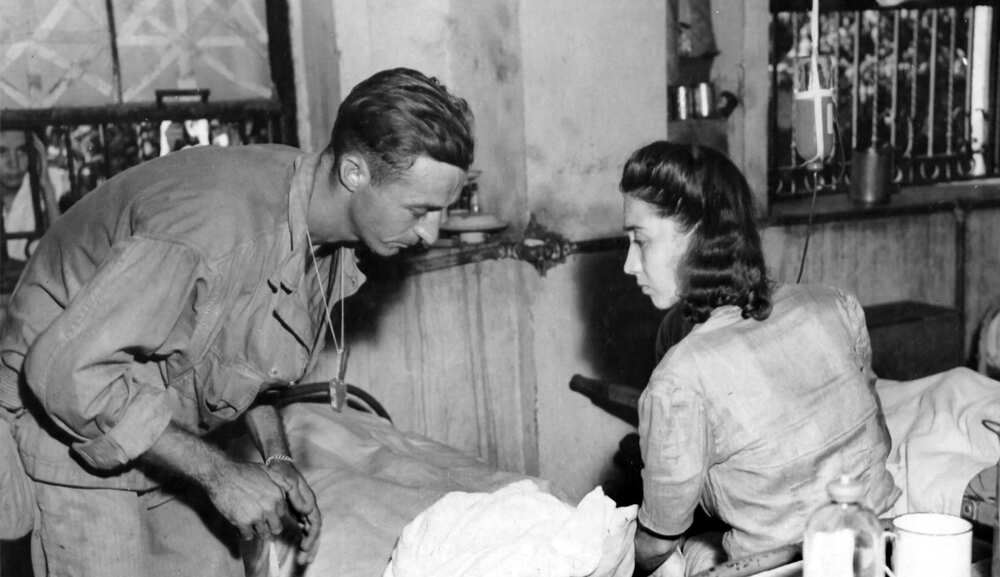 "The period is post-WW2 and the year that registered in my mind is 1958 or 1968. I am a club singer and my name is Emiliana. I was singing the song 'Ang Tangi Kong Pag-ibig' one night when Scott, an American soldier who is fulfilling his duty here in the Philippines, caught my attention. I immediately noticed him although he is sitting in a corner because of the way he stared and smiled at me, and also because of his good looks. To cut a long story short, we had a relationship and he frequented the club because of me. He fondly calls me by the name Emmy."
"After several months filled with happy moments, he stopped seeing me for reasons I am not aware of. He also stopped going to the club. I waited for days, weeks and months for him to return until the pain and sorrow almost killed me. I no longer want to sing. I no longer want to eat. I no longer want to live."
"The owner of the club named Alfonso, my father's friend who adopted me after I got orphaned by the war, got so worried about me and encouraged me to forget about the American bastard who did not really love me; because if he did, he wouldn't just leave without closure. He did his best to encourage me to eat; to remind me of how people adore me whenever they hear me sing, and to plead with me to do this not just for myself but also for him because seeing me like this makes him die every day."
READ ALSO: This video shows horrifying public execution in China while crowd is watching
"When I realized the things that he said, I decided to move on and start my life anew. I started singing again and though I would still remember Scott, a new smile started to inspire me every time I perform. And that was Alfonso's. He professed that he has special feelings for me and he's been keeping those for years. I accepted his love. He is older than me by so many years but he is still single. A bit peevish but he is always nice to me. Eventually, we got married. He helped me a lot in healing my wounded heart and I became a devoted wife to him because of that."
"One day, I sat at the entrance of the club to read a book. When I lifted my head, I felt so cold upon seeing a familiar physique walking towards my direction. With all excitement, the man walked faster when he recognized me. I slowly stood up and dropped the book to my surprise. It was Scott. He hugged me tightly and I was speechless. He told me how he missed me...how he was saddened when he came to the club that afternoon and was told that I am no longer there. He wanted to give me the news that he will be assigned to a different country and he has to leave immediately via cruise the next day, but he will come back after that assignment. He also mentioned about the tons of letters he sent me while he was away. I told him I didn't get any letter from him. I also told him that I never left the club."
"Angrily, he entered and went up to the second floor, which is our home. When he found Alfonso sitting in the living room, he quickly pulled him by the shirt and pressured him to say what really happened then. It was through their conversation that I learned that when Scott came one afternoon to the club, it was Alfonso who welcomed him. He lied to him by saying I stowed away because he reprimanded me for not asking permission whenever I go out on dates with him. Scott told Alfonso that he will send me letters after leaving the country, with the hope that I will be back after a few days. While in a mission, he suffered months of emptiness because he never heard from me again. It turned out; Alfonso received all the letters and after reading one, he would burn it in the furnace."
"Scott almost beat Alfonso black and blue because of anger, and I was already in a panic because of what's happening. Scott asked me to go with him and leave Alfonso because he cheated both of us. But I can't leave him because he took good care of me and he treated me so well. He is the only family I have since my parents died. Most of all, he is my husband now. Surprised and devastated, Scott ran away after hearing those words from me. I wanted to run after him but Alfonso cried out for help. He got bruises and I had to treat him immediately. I felt hate for my husband for what he did to me and to my one and only love but I had to consider all the good things he's done for me. After all, we're bound by our matrimony."
READ ALSO: VIDEO: 6 Scariest pranks that will make you scream!
"While treating him, he asked for my forgiveness and told me that he intended to take me away from Scott because I will not have a good future with a soldier who keeps on leaving for his missions. He knows that he can take care of me more and he won't be like him who will make me wait for a long time before coming back. Besides, I'll have no assurance if he will really come back. I heard every word he said but I don't seem to absorb anything. My chest felt so heavy that I wanted to pound it. I felt like my heart is about to explode."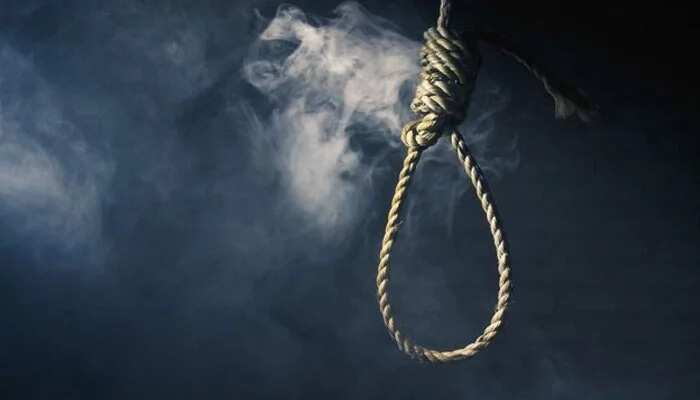 "The next day, I saw a number of people gathering around a tree outside Fort Santiago. A man hanged himself there to death. I covered my mouth in astonishment when I saw that it is Scott. That unbearable sight got my eyes flooded with tears."
"That's the last thing I saw at the end of the regression. After that, I felt sad for a matter of days. Call it crazy but this is the first time I felt an attachment with a ghost. It's like I feel his pain…his sadness…his longing. I even scribbled a poem for him just to release the emotions."
"One day, I went to the tree outside Fort Santiago alone. I was trembling while approaching it because I can feel the usual heaviness around it and the goosebumps. I asked, 'What do you want from me?' Scott's apparition came out from behind the tree. I only heard the words, 'I can't leave Intramuros."
"When I met my mentor again, he encouraged me to light a candle for him and channel him so he can move on. He told me that if he really committed suicide inside Intramuros, his soul must have been trapped in there. I might be the key that can set him free, according to him. This made me think for a few days."
READ ALSO: Thai model goes on live TV and becomes possessed by an evil spirit!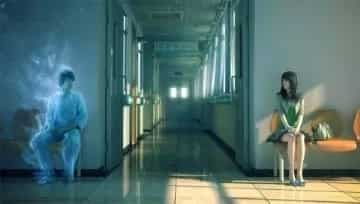 "I am not a devoted Catholic and I don't observe mass for some reasons, but for Scott's sake, I went to San Agustin Church and lit candles for him. While doing this, I felt him beside me and tears fell from my eyes. It may be Déjà Vu but the thought of us visiting this church a lot when he was still alive and lighting candles together just like this suddenly called to mind. Without turning my head to his direction, I uttered these words for him:
'I am doing this not because I really want to let you go. But it's because I want you to have peace.'
"I still see the handsome soldier whenever I go to Intramuros. But I no longer feel his sorrow. Maybe, he has already let go of whatever anguish his soul has. I am certain that his journey toward a better place will soon take place once he has completely detached himself from whatever kept him for a long period of time in the place that served as our 'Baluarte', the very beautiful City of Intramuros."
RELATED: What happened to this girl after she touches Ouija Board will make you believe in supernatural
- Kami Media
Source: KAMI.com.gh