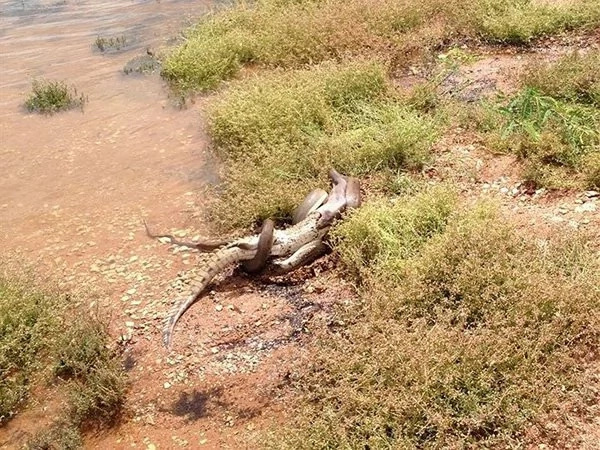 - In Australia near lake Moondarra a family captured footage of a snake battling a crocodile
- The two reptiles were at it for over 5 hours, until the snake came out triumphant
- After the battle was over the snake, which seems to be a python, started swallowing the crocodile whole!
A family was taking a vacation near Lake Moondarra near Queensland, Australia. While enjoying a day in the sun they stumbled across an incredible scene: a 10 foot python and a crocodile battling in the water.
"We saw the snake fighting with the crocodile — it would roll the crocodile around to get a better grip, and coil its body around the crocodile's legs to hold it tight," says Tiffany Corlis, one of the tourists who happened to be there.
But the real shocker is what happened after the battle! The giant snake started devouring the crocodile whole and in just 15 minutes the whole beast was in the bowels of the serpent!
READ ALSO: Kim Kardashian outfits which you do not even have to take off 
READ ALSO: Model describes how it feels like to have Messi inside 'her'
READ ALSO: Mom records father sharing a cute dance with hsi daughter
Source: Kami.com.ph