8 unbelievable sea monsters which live in deep-waters
– It's not a secret that Ocean is full of freaky and strange creatures, which might shock someone
– But these one from the list below are definitely the most unbelievable deep-sea monsters
Giant Isopod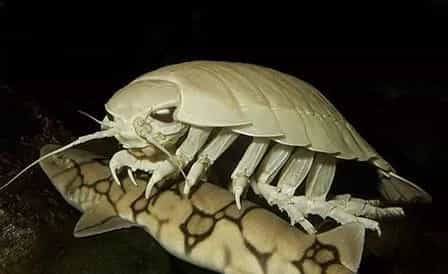 These creatures might remind you of oversized fleas, and they grow to the size of a football. They live in Indian and Pacific Oceans, and in waters near Australia. Giant Isopod might look scary, you don't need to worry about meeting them in the open sea – they live in deep waters, between 170-2140 meters beneath the surface of the waves
The thing is, isopods don't have to eat that much to survive – some of them had been living without food for five years.
Goblin shark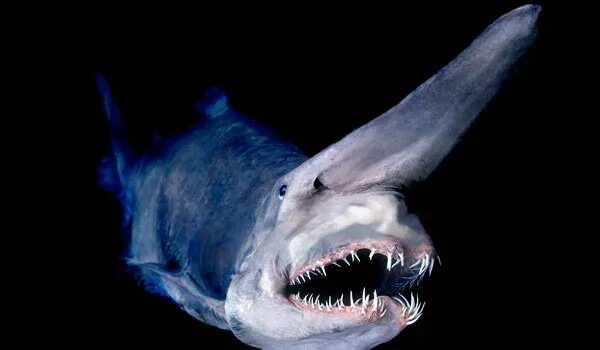 Goblin shark prowls waters deeper than 1,200 meters. There are two crazy things which define them: insanely protruding snouts, and bear trap-like mouths that practically launch from the heads to swallow prey whole.
Japanese knew gobbling sharks ages ago, calling it tengu-zame after a mythical creature known for kidnapping children.
READ ALSO: 10 unknown sea monsters found by people that will scary you to the death
Lamprey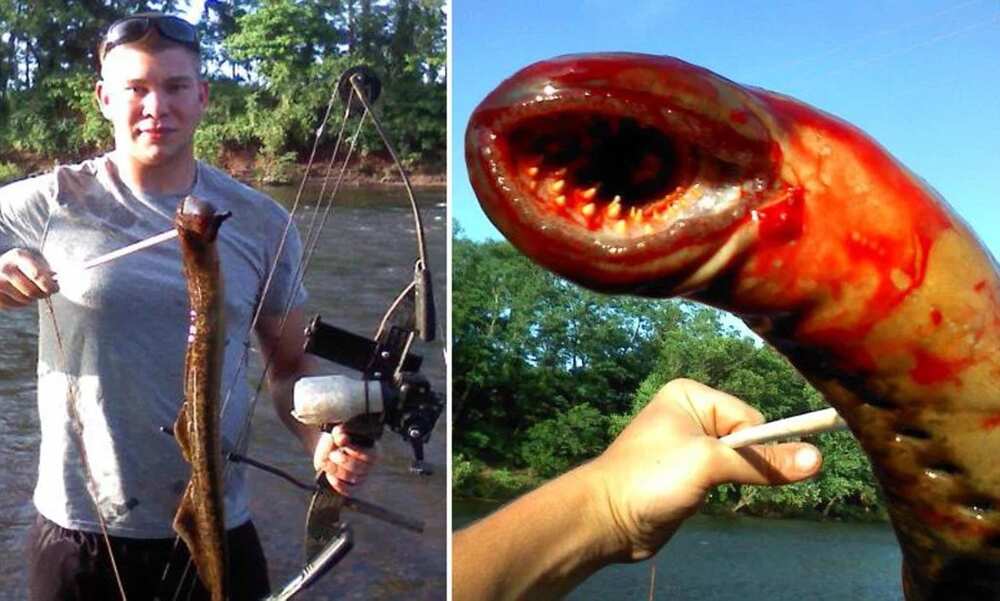 If you look in the mouth of this creature you'll see so many sharp teeth, even some of them would be on its tongue. Simply lamprey consists of nothing but teeth, tongue, and stomach. It is known as the sea bloodsucker, feeding mostly on other sea creatures—even sharks.
It's known that lamprey's teeth are very difficult to remove from the body, so be careful. Even though some people like to cook and eat some lamprey's species.
Pacific viperfish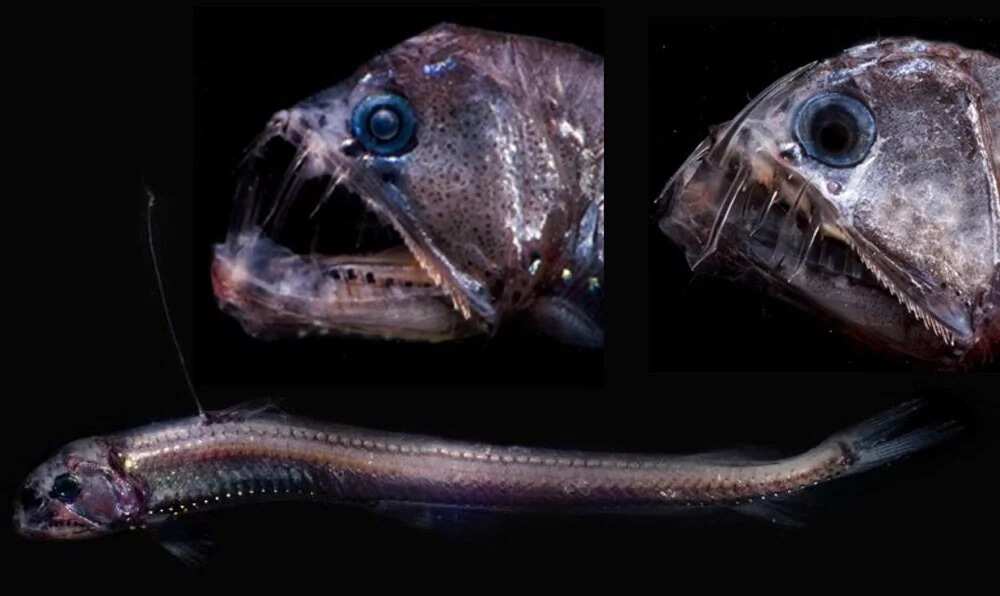 Viperfish lures its prey y with its bio-luminescence, making it look like a nightmare swimming at its prey. It lives in very deep waters, about 4,000 meters. It usually swims up to shallower waters where more prey has gathered at night, and where a lot of people may swim. But viperfish hasn't attack any human yet.
READ ALSO: Shark caught by fishermen falls victim to a terrifying creature
The black swallower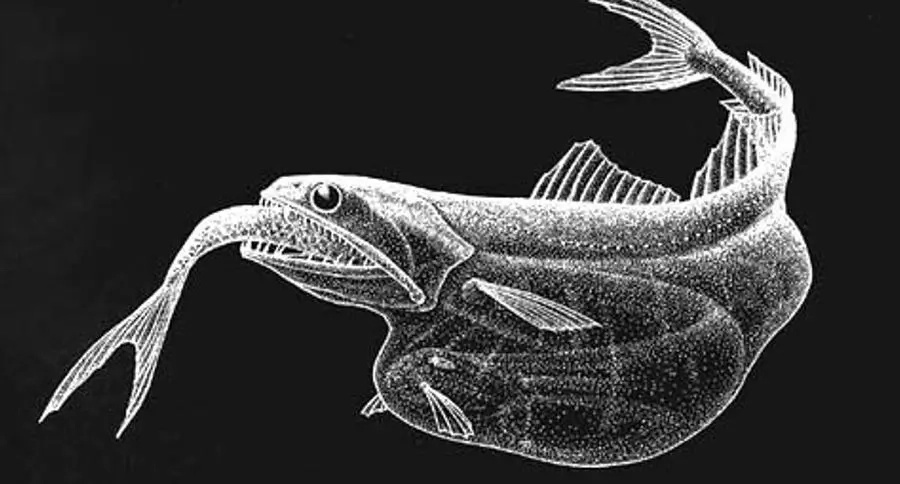 It is infamously known for swallowing prey whole. This habit comes from its living in deep waters, about 3,048 meters, where it's very hard to find food. Black swallower, even though it's only about 9 inches long, can swallow fish up to ten-time larger.
Frilled shark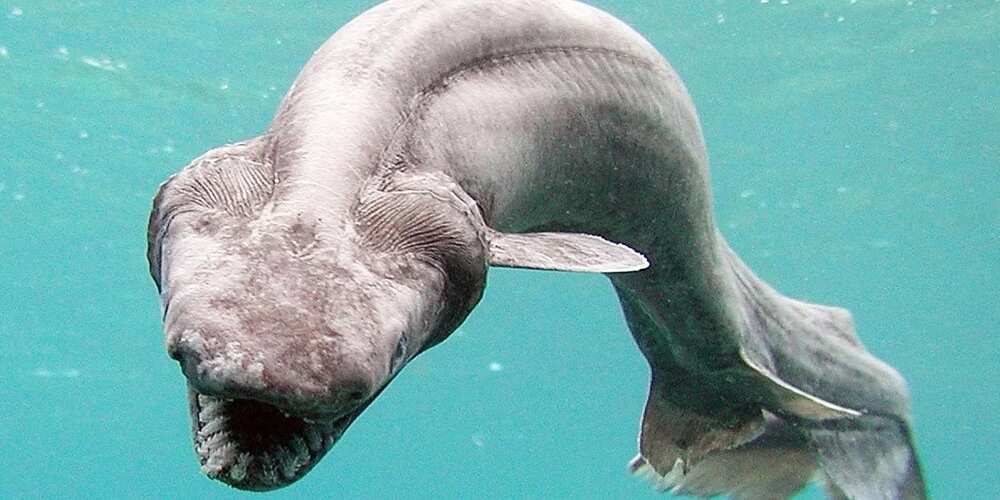 Frilled shark is not that dangerous as it might seem. But its rows of needle-like, "trident-shaped" teeth, while scary, make it more of a danger to squids and small fish, but scientists have cut their fingers on its teeth while examining deceased specimens.
Barreleye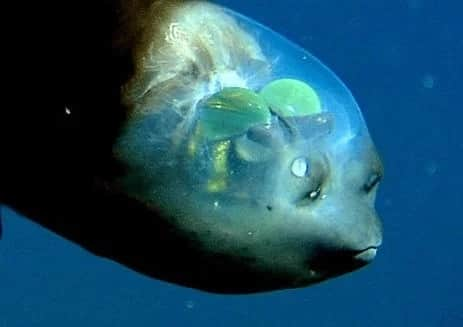 It definitely looks like a creature from different planet or some new type of Pokémon. Barreleye, living in very deep waters, has a transparent skull. According to biologists, it developed this unique feature as a matter of survival—the see-through cabeza not only allows light to pass through, but larger fish don't notice the barreleye, as they look right through it.
READ ALSO: Scientists to create real life dinosaurs in 5-10 years
The proboscis worm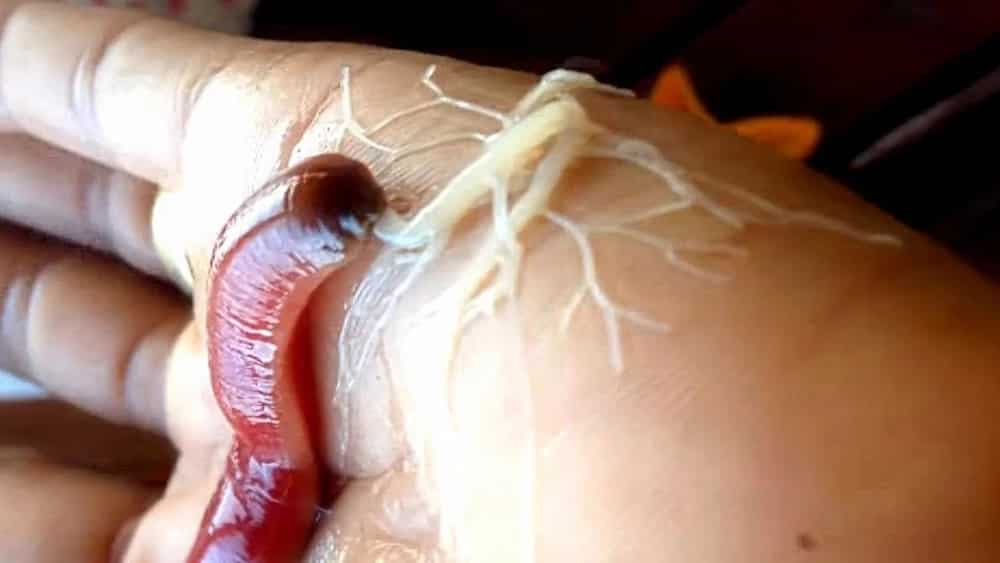 This little worm, or nemertea, spews long pink or white probosces, from which it gained its name and nickname (ribbon worm). For those who don't know, the proboscis is essentially this spineless creature's mouth. It means that worm want to eat you, but fortunately for us it's very small to do it.
Proboscis worms live in the Pacific, from the Philippines to as far north as Japan.
Source: KAMI.com.gh