Drug addict kills woman publicly after refusing demands
- A woman was killed by a drug addict because she didn't surrender her bag
- The crime happened in Sta. Ana
- One Facebook user who is believed to have witness the crime has a strong message for people who feel "pity" towards drug addicts
While drug addicts are slowly being eradicated by the administration, albeit most of them are said to be innocent, there are still lawless elements who don't blink an eye when committing a crime.
One Facebook user, Jheyzee Dela Cruz, posted a disturbing image of a woman lying inside a public vehicle, and who is apparently dead.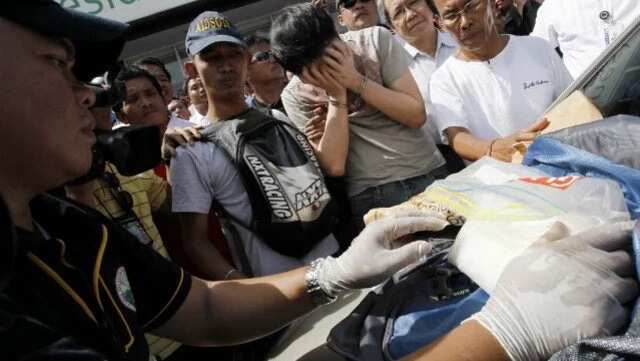 The reason for her death? She didn't give in to the demands of the drug addict who was bent to get her bag. The unknown woman must have fought off the bad guy, which caused her early demise.
READ ALSO: Alleged ninja cops busted for drug recycling operations
Dela Cruz didn't mention anything about the woman, whether she was a student, married, or a professional.
One thing that Dela Cruz noted in the caption was that the thief was a known drug addict in Sta. Ana. He also expressed his anger over those who complain about the deaths of many drug addicts, when there's a drug addict right there in Sta. Ana who has just killed a woman in public.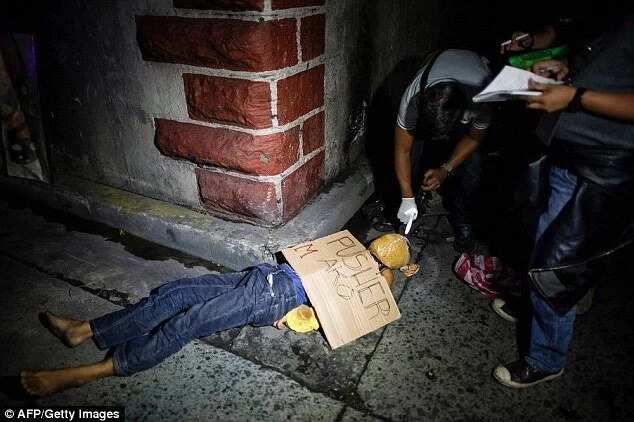 The post of Dela Cruz stated:
"Galit na galit kayo sa mga adik na pinapatay? Eto oh pinatay ng holdaper na kilalang adik sa sta.ana."
(You are so mad at drug addicts who are killed? Look at this one who was killed by a thief who is a known drug addict in Sta. Ana.)
READ ALSO: Netizens compare Duterte to Light Yagami of 'Death Note'
Dela Cruz's message was loud and clear. Almost everyone knows what the drive and thrust of the Duterte administration is when it comes to illegal drugs. Perhaps, his emotions were on high at having witnessed such a gruesome event, although he didn't mention that he was an actual witness to the crime.
READ ALSO: Dela Rosa says PNP 'values lives, wants to preserve lives'
There are people who believe that the manner by which the suspected drug addicts are killed is unjust. There are also those who strongly support the administration's campaign. - SD, Kami Media
Source: KAMI.com.gh