- Texas high school football player Zack Clements collapsed in gym class and had no pulse for 20 minutes
- He claims he met Jesus, who told him 'everything would be alright'
- Doctors can't seem to explain it, but his family is sure it was the hand of God that brought their son back to life
KAMI spotted this story on Youtube and shares with readers.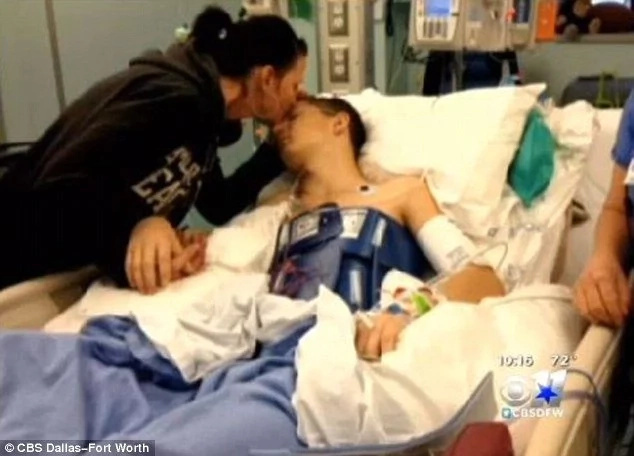 READ ALSO: Public execution in China caught on camera
17-year-old Zack Clements is a strong, healthy and outgoing high school athlete. He goes to school and plays football at Victory Life Academy in Brownwood, Texas. But one day he collapsed while running during P.E. class at Victory Life Academy in Brownwood, Texas. He was rushed to the hospital where doctors worked to revive him.
Clements was reportedly without a heartbeat for 20 minutes. He was eventually airlifted to Hospital where he would not wake up until several days later.
When he regained consciousness three days later at Children's Medical Centerin Fort Worth, Texas, Zack told his parents that he'd seen a man with a thick beard, blue eyes and long, ruffled hair, surrounded by angels.
READ ALSO: Video of ghost child who opens house gate
"I realized it was Jesus," told Zack. "He put his hand on my shoulder and told me that everything was going to be all right. It made me feel like someone was watching over me and I was going to get through it. Since it happened, I feel like I'm a stronger person."
"He said that he saw a line of angels and in the middle was the prettiest one of all – Jesus," said Zack's mother Teresa. 
The boy's father, Billy Clements, said he knows it's a difficult story to believe, but it's the only thing that makes sense.

Source: Kami.com.ph