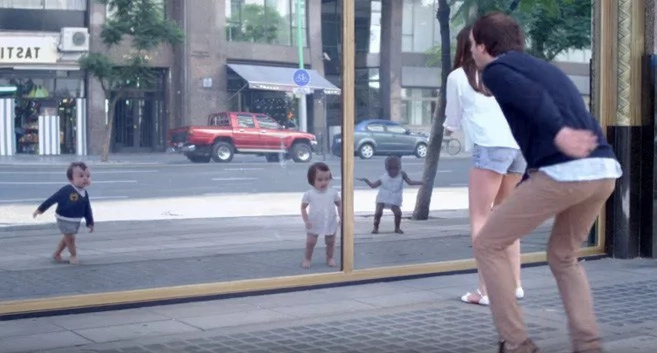 - Evian launched this hilarious ad where grown-ups see their reflections as toddlers
- As the grown-ups dance they're cherubic reflections mimic their moves
- The ad went viral on Youtube with over 23 million views
Humor is one of the best ways to sell your product and Evian uses it well to command attention to their brand. Their new ad has over 23 million views on Youtube!
In the ad grown men and women see their reflections as toddlers. Amazed, they merrily dance in front of their reflections, attracting the attention of even more passersby, who join into the fun. Soon there is a large group of people dancing in front of their reflections.
The idea behind Evian's baby-related ads is that at one point they were responsible for providing water for children under the age of one. "Evian was initially suggested as an immaculate water for infants. It is still today the No. 1 water utilized by moms for their children thanks to its pH-nonpartisan mineral composition]. So essentially, there is a genuine connection; it is not a showcasing trick," said Laurent Houel, worldwide brand executive for Evian.
READ ALSO: Mom records father sharing a cute dance with hsi daughter 
READ ALSO: Watch this video of mothers thanking heroic nurse
Source: Kami.com.ph