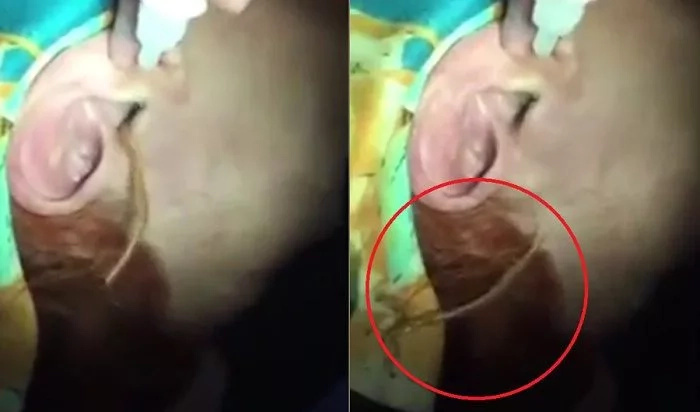 - If an insect crawls into your ear it should be removed immediately
- This girl had a centipede sitting in her ear for a long time growing and causeing her pain and discomfort
- A video of how the insect was removed from her ear canal was recorded and uploaded to Youtube
It is often that insects crawl into the ear canal when a person is sleeping. This will often cause discomfort or pain for the patient.
If an insect gets stuck in your ear your doctor should be contacted immediately, unless you want to be in the same position as the little girl on this video.
This girl is lying down as a doctor is pouring drops into her ear. Suddenly a yellow centipede erupts from the girl's ear, shocking everybody watching.
READ ALSO: Shocking video of a huge blister getting popped by a doctor
READ ALSO: Watch this video of mothers thanking heroic nurse
Source: Kami.com.ph