- (NDF) chief peace negotiator Luis Jalandoni said that the reason for the delay of truce recognition by the CPP was the AFPs' failure to adhere to unilateral ceasefire
- According to Jalandoni, military forces had continuous operations in Mindanao despite President Duterte's declaration of unilateral ceasefire
-President Duterte lifted the ceasefire after NPA rebels attacked government militias in Mindanao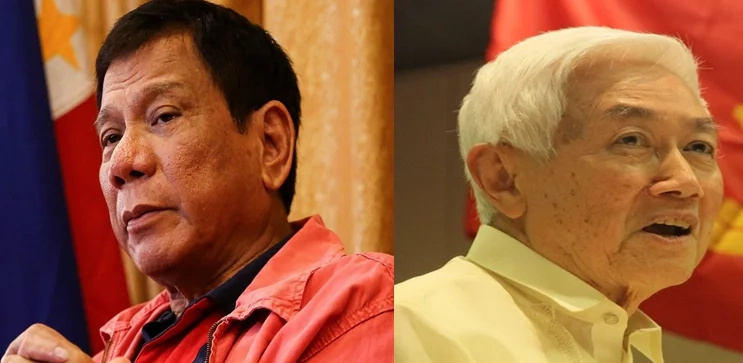 National Democratic Front (NDF) chief peace negotiator Luis Jalandoni said that the reason for the delay of truce recognition by the Communist Party of the Philippines was the Armed Forces of the Philippines' failure to adhere to unilateral ceasefire which was initially declared by President Rodrigo Duterte in his State of the Nation Address (SONA).
According to Jalandoni, some reports from the New People's Army points the military's continuous operations in Davao del Norte despite the chief executive's declaration.
He said that because of the operations, the CPP Central Committee initially hesitated to respond to the President's call.
READ ALSO: Top 5 reasons why Duterte is 'Death Note's' Light Yagami
Jalandoni said that while there was a delay in the declaration of the truce, NDF chief political consultant Jose Maria Sison welcomed the President's announcement.
"We are hoping that we can just talk. Maybe we did not understand each other. (The) best way really is to talk again and maybe find out if it's reachable or beyond our reach," Jalandoni said.
Sison had earlier called out the President for his decision to lift the ceasefire after the rebel group failed to follow the President's ultimatum.
READ ALSO: What President Rodrigo Duterte has to say about talks with the Abu Sayyaf; find out here
The president decided to give a deadline for the rebel group to reciprocate the ceasefire after NPA reportedly attacked military forces in Davao del Norte.
The attack resulted to the death of a government militia and wounded four others.
Sison, in an interview said that the president's decision to end the ceasefire was hasty saying "the revolutionary movement is treated as if it's a servant of the new boss. That cannot be".
READ ALSO: READ: Duterte still pushing for a Con-ass despite opposition from the public!
Meanwhile, the government is set to resume peace talks with the rebel group in Norway on August 20 this year.
President Duterte has vowed to continue peace talks with rebel groups. The President, who is admittedly a leftist, vowed to fix peace issues in Mindanao. -Kami Media
RELATED: Duterte gives Leyte Mayor 24 hours to surrender or die
Source: Kami.com.ph