- A 5-year old terminally-ill girl's story inspired many people when chose life over death 
- Juliana believed that God will guide her in her journey to heaven
- Juliana passed away a few days after opting to die than to be hospitalized, her story inspired many people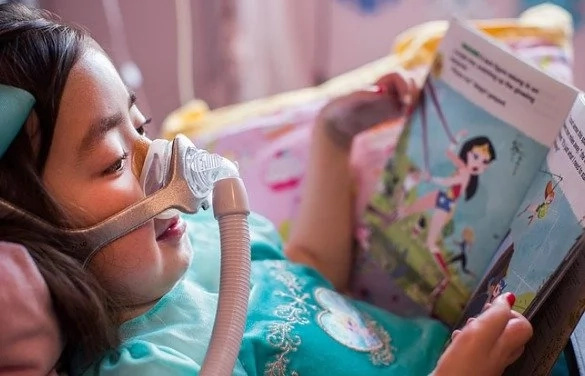 If we're pinned on our death beds sick and waiting for death to come and get us, we wish the option of choosing life over death is available for us.
But even if the option is available, there are individuals who choose death over life. Their reasons vary. Their interpretation of how we should look at death is immense.
A 5 year old girl diagnosed with a rare medical condition called Charcot-Marie Tooth disease inspired many people of her unique and moving story.
READ ALSO: VIDEO: Mom with an angel voice sings a song to her BABY; what the child does will AMAZE you!
Juliana Snow was just 2 years old when she was diagnosed with the neurodegenerative disease which would require critical medical condition and would force their family to visit hospital more often.
In a post, Juliana's mother, Michelle Moon detailed how the kid chose heaven over hospital.
During their conversation, Michelle asked her daughter about being hospitalized because of her condition, Juliana responded with "not the hospital" implying that even if she's sick she no longer wanted to be hospitalized.
READ ALSO: She said he was too poor to date with. However time told the truth
Michelle then told the terminally-ill child the consequences of not having her medical treatments. She told Juliana that failure to go to hospital might mean the child going to heaven, discussing subtly about death.
The child responded positively and said that she's willing to take the path to heaven despite Michelle telling her that her parents will not be with her in the journey.
Juliana's faith seemed to have been sealed at a very young age.
READ ALSO: This touching video of grateful mothers will make you tear up!
Juliana said that her parents need not to worry because God will take care of her. Juliana reassured her parents that God will guide her in her journey to heaven.
Days after the conversation, Juliana passed away peacefully in her home.
Many people would most likely choose to be healed but this young child's story is inspiring. She may not have lived that long but her story will be forever remembered. -Kami Media
READ ALSO: She Didn't Expect Her Sick Husband To Tell Her These Things. You Won't Believe It!
Source: Kami.com.ph