Duterte is hopeful for a ceasefire in the next peace talk
- During his State of the Nation Address (SONA), President Rodrigo Duterte announced a unilateral ceasefire following the NDFP and NPA's failure to comply with his request
- Duterte expressed that he is optimistic in another peace talk with Communist rebels despite the NPA attacking government soldiers two days after his declaration
- Communist spokespersons shared that the president was too hasty in his declaration, and urged him to look more into their situation
Despite the skirmish that recently transpired, President Rodrigo Duterte said on Monday that he is hopeful that the ongoing talks between his administration and communist rebels would end with a nicely-concluded truce.
"Along the way, it's always a rocky road. There is no negotiation that comes easy to us given the turmoil of our country," he said.
Both parties have also expressed to negotiate another ceasefire in their next peace talk in Oslo in the following month.
READ ALSO: Duterte vs communists is on! President calls off truce; Sison calls Rody a 'bully!'
It has been known that he declared a unilateral ceasefire during his State of the Nation Address (SONA) on July 25, which was due to the failure of the political party of the Communist Party of the Philippines (CPP), National Democratic Front of the Philippines (NDFP), and the New People's Army (NPA) to reciprocate the action.
NPA rebels attacked government troops situated in Kapalong, Davao del Norte two days after the president's announcement. Despite the distress this has caused him, Duterte has only lifted the ceasefire a week after his address.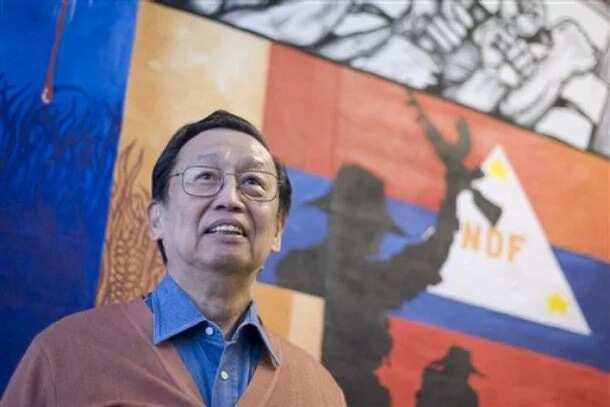 However, the rebels affirmed that what they did was to prevent a military offense against them. Jose Maria Sison, CPP's founder, criticized his former student for being both 'volatile' and for acting like a 'hoodlum' (butangero).
READ ALSO: Senators slam communists for betraying Duterte's trust
The military has now been stationed back to areas where these rebels hide in order to protect the public. They have also noted that the number of rebels has plummeted compared to previous years, where there were 25,000 during Martial Law and now only has 4,000 members left.
In spite of the temporary actions made, Duterte said that he would have to consult with his advisers first before implementing the government ceasefire again.
"I can only go along, coast along and get the advice of the people whom I have tasked. I cannot run my own errands. I have to do serious work here.
Whatever advice they will give me, I will think about it, sleep on it. Perhaps then I will make a decision," he said.
READ ALSO: Dubbed man of the people, Duterte visits wake of slain militia in Davao del Norte
Even so, NDFP spokesperson Fidel Agcaoili believes that it is the president's fault that the ceasefire did not work.
"He declared a unilateral ceasefire without giving us any details, even though we had been asking his negotiators to provide us with a copy should he decide to declare one during the SONA so that we can reciprocate.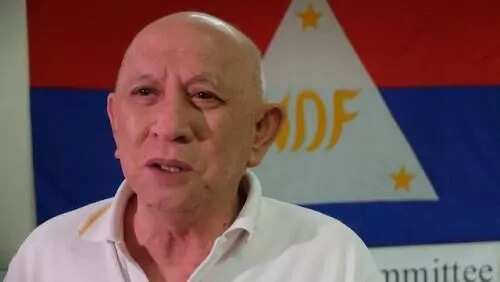 The least he should have done was to give us more time, since we have been giving them more time to do what they are expected to do under the Oslo Joint Agreement of 15 June 2016," he said.
READ ALSO: Find out if Duterte is willing to have peace talks with the Abu Sayyaf
Agcaoili also explained that what the president expected from them would take time, as they would have to consult with the leaders of the group and seek their approval.
On the other hand, Magdalo representative Gary Alejano brought up that there was a faction between the group - with one side in favor of Sison while the others rooted for CPP's Central Committee leaders Benito and Wilma Tianzon.
The two are currently detained in Camp Crame, but have been the highest-ranking communist officials until their arrest two years ago.
READ ALSO: READ: Duterte receives request from communists about NPA attack
He believed that the rift in the group is a huge factor on why they have not responded to Duterte's pleas for a truce.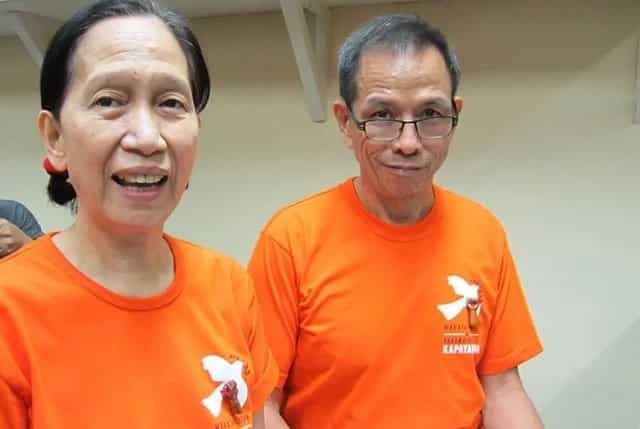 "There are cracks within the organization and the government should look at this dynamic. If the Tiamzons do not agree to the terms set by the President, then we have a problem."-Kami Media
READ ALSO: Arroyo files a new bill; supports Duterte's quest for peace with Reds
Source: KAMI.com.gh