- It is only natural for men to get boners and the spectacle was once broadcasted to the masses because of Alex Bowen's erect penis
- There are girls who haven't seen one but there are some who already have - and their first encounter of it is the most hilarious thing you will ever hear
- After a few encounters on these girls' experience, there were remarks from the innocent, the turned on ones, and the creepy ones, too
Not all girls have the same reactions when they see an erect penis for the first time. There are some who were innocent and confused on the first encounter, while there are girls who easily got turned on at the sight in front of them.
A thread in Reddit has convened all these girls to share their experiences, and you might pick up a thing or two from what they shared.
To start off, Reddit user redhotjillypepper was downright confused at the sight of an erect penis by stating, "I was confused because the typical penis boys draw is very misleading.'"
Another Reddit user, Haelx, had no idea how biology and anatomy work for men said, "Before, I always thought that the balls were in two separate sacks. Very confusing indeed. Thankfully I didn't ask and just learned that it was the way it's supposed to be."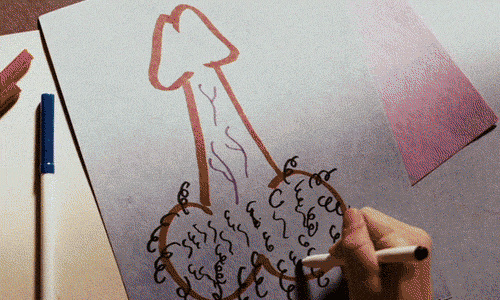 (photo credit: unilad.co.uk)
However, there is this girl who is just too young to differentiate a finger from a penis and did not notice at all that it was an erect penis that she saw. She said, "I was about ten and saw it on the internet. Thought it was a diseased finger."
READ ALSO: Carrot stick or Beer Can? Watch Mila Kunis describe Ashton Kutcher's penis!
Meanwhile, seeing one for the first time already satisfied this woman who said, "I don't know  why, but before I saw one I'd assumed a penis became erect still pointing down. I'd never seen  any porn or anything and yeah, I figured sex would be a logistical nightmare. In my head, when I saw it pointing up, I was like 'Oh that totally makes sense now'."
Since an erect penis is a spectacle to some, this woman's amazement is no different: "So being an awkward and sexually inexperienced teen, I didn't actually see an erect penis in person for the first time. I just kind of put my hand into my partner's pants and was surprised at how like soft it was (like, smooth–there was definitely a boner). I've been seeing the same penis for at least 3 years and it still amazes me when it moves tbh. Why can't I do that?"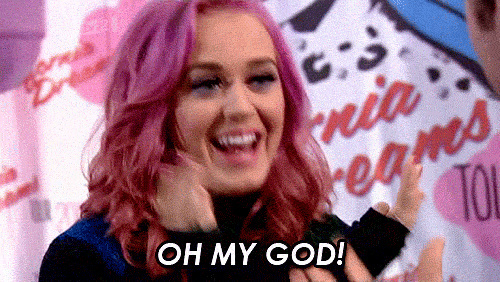 (photo credit: giphy.com)
While some are too innocent and amazed at the sight, some girls just couldn't take control over their sexual hormones. One girl said that she wanted to put it in her mouth the moment she saw it. At the same time, things escalated quickly when this girl saw a penis for the first time and wanted it to be inside of her immediately.
There were also creepy experiences revealed by girls. One went on by saying, "So, when I was about 10 I would eat breakfast in the living room with my sisters before school. I would have the morning wood and after I finished my pop tarts I would put the plate on top of my underwear-clad erection. Then I would make it 'levitate'. My little sister was like "How are you doing that?"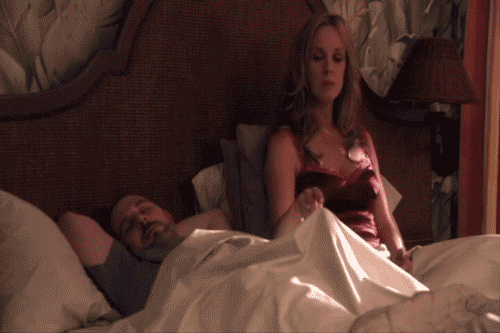 (photo credit: tumblr.com)
READ ALSO: How do men come? 4 stages of the male orgasm explained
My older sister was like "'That's nasty, stop it.' When my dad found out he put an end to my magic show."' Another girl thought that it was an alien protruding from the crotch of the man.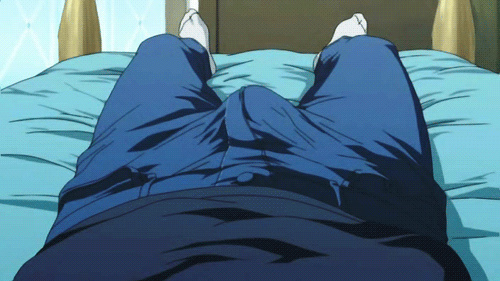 (photo credit: buzzfeed.com)
Many people say that men usually get boners when they are turned on or while they are engaging in romantic activities. However, health advisors have said that the penis also gets erect when it's early in the morning because it is engorged with blood. It is commonly known as the 'morning wood'. Therefore, getting boners in the morning is a natural physiological process of a man's body.-NB, Kami Media
READ ALSO: Why do men get the 'morning wood' and feel so horny? This explanation will surprise you