Regine Velasquez and Donna Cruz miss Mikee in Cebu
- Regine Velasquez and Donna Cruz were finally reunited in Cebu during Regine's free concert
- The two friends sang "I Can," the theme song from their 1996 movie "DoReMi"
- Regine and Donna both miss Mikee Cojuangco
Regine Velasquez and Donna Cruz were so happy when they finally "reunited" after many years. The only person missing, which would complete the trio, was Mikee Cojuangco.
Together with her son, Donna watched Regine's free concert at SM City Cebu, which was part of her PLDT Home The Regine Series Nationwide Tour.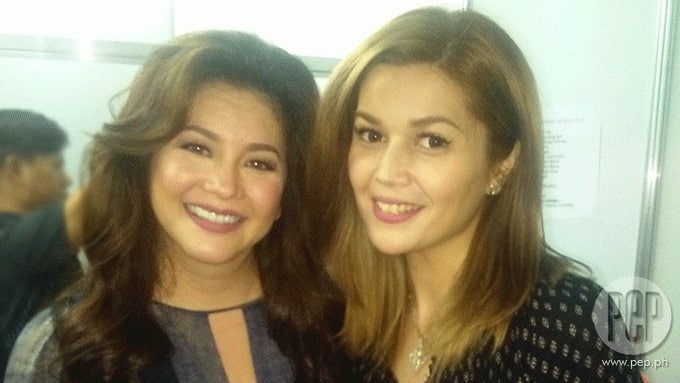 With a face recognizable anywhere, Regine called Donna on stage to sing a duet with her, which Donna didn't refuse.
The two sang "I Can" which was the theme song from their 1996 movie, DoReMi.
READ ALSO: Regine Velasquez reacts to Jaya transferring to rival network
According to the two friends, last they saw each other was two years ago when Donna was a guest at Regine's GMA TV cooking show "Ang Sarap Diva."
Those who have watched the movie can easily say that Mikee Cojuangco was missing, whom the two also missed.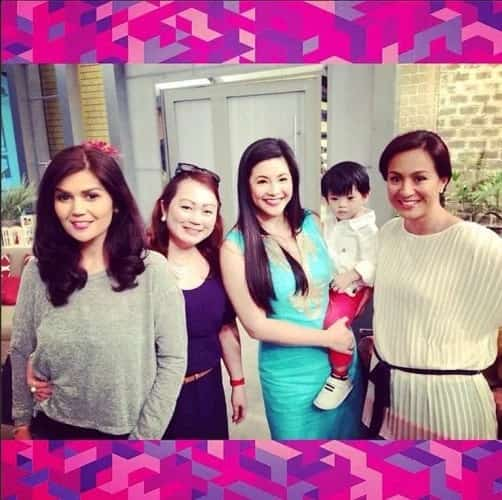 The two revealed their secret pet names for each other. Donna was called as "Doinks" while Regine was "Pachuchay."
After the concert, Donna went to the dressing room to greet Regine and Ogie-Alcasid.
READ ALSO: Regine gives luxury gifts to 'Poor Señorita' co-stars
The two admitted that they were so happy to see each other. Since donna was already based in Cebu after marrying Yong Larrazabal in 1998, the three friends no longer saw each other as much as they would want to.
"It's a great feeling pag nakakasama mo ulit ang isang matagal nang kaibigan," said Donna.
Both Regine and Donna are also open to the idea of working together in another movie, if they would be offered with one.
READ ALSO: WATCH: Comedian impersonates Sarah Geronimo, Jaya, Regine Velasquez and other divas' style in 'Tatlong Bibe'
Aside from Donna Cruz, another guest of Regine was Christian Bautista, who is actually the ambassador of Smart Bro.
Ogie and Regine also did a duet together, and went as far as indulging the fans' request of giving each other a kiss. Of course, the audience loved it. - SD, Kami Media
Source: KAMI.com.gh