120 whales slaughtered in Faroe Islands this week as part of celeb
- The brutal slaughtering of pilots whales took place at Bøur and Tórshavn in the Faroe Islands
- Using spinal lances, locals dressed in wetsuits wade into the water to kill the stranded whales
- Although whaling is illegal in Denmark, the annual hunt, known as the Grindadráp, is allowed in the Faroe Islands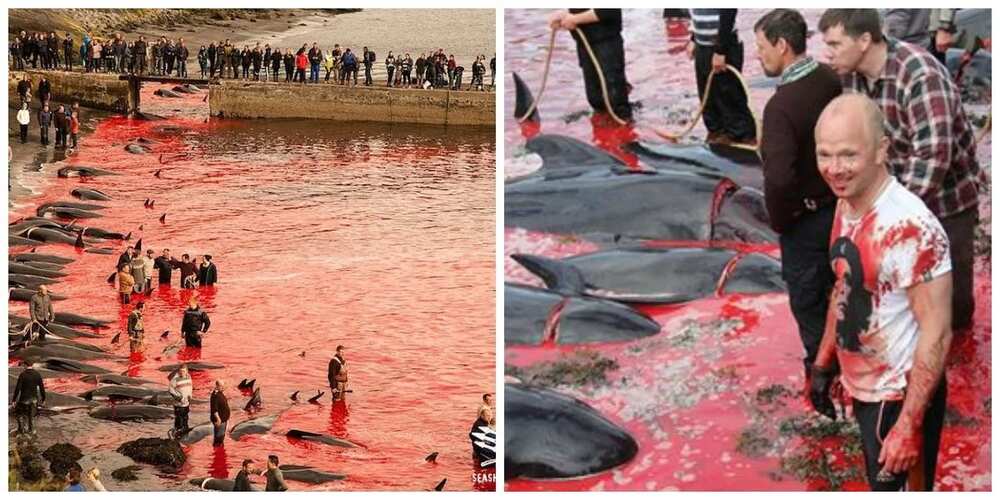 READ ALSO: Public execution in China caught on camera
The Grindadráp is an tradition in the Faroe Islands where locals take to the shores and kill hundreds of pilot whales.
The whales are spotted near the coast and driven into shallow water where they are killed with "spinal lances" and butchered for their meat and blubber. This week, a pod of up to 200 pilot whales was spotted by locals on the island of Viðoy, where it was pursued by 25 boats.
Following a two hour chase, the whales were driven up on Hvannasund beach where 120 of the whales were killed by locals. The Faroe Islands is an autonomous country within the Kingdom of Denmark and have control of domestic issues, but they stand with Denmark under matters like military judicial and foreign affairs.
READ ALSO: Video of ghost child who opens house gate
Pilot whaling is illegal in Europe and as Denmark is part of the EU, it is illegal in Denmark. This has led to some wildlife conservationists claiming that pilot whaling should also be illegal in the Faroe Islands as well.
Sea Shepard Global released videos and images of this latest killing and announced plans to take Denmark to the European Commission over the practice. 43 whales were killed in the same area just last week. Pilot whales are not considered an endangered species.
READ ALSO: Did this cop in bikini just make the arrest of the year?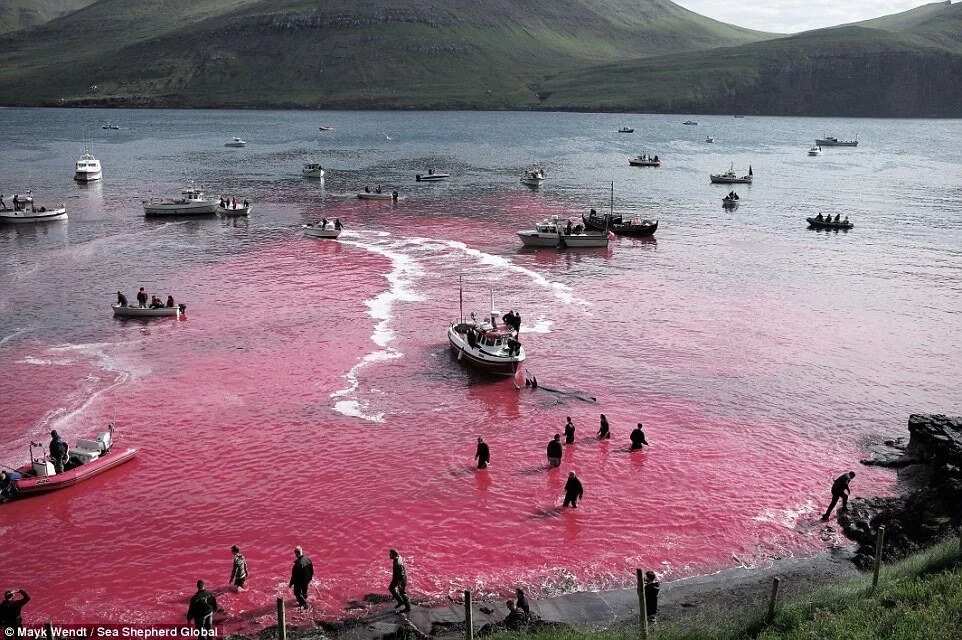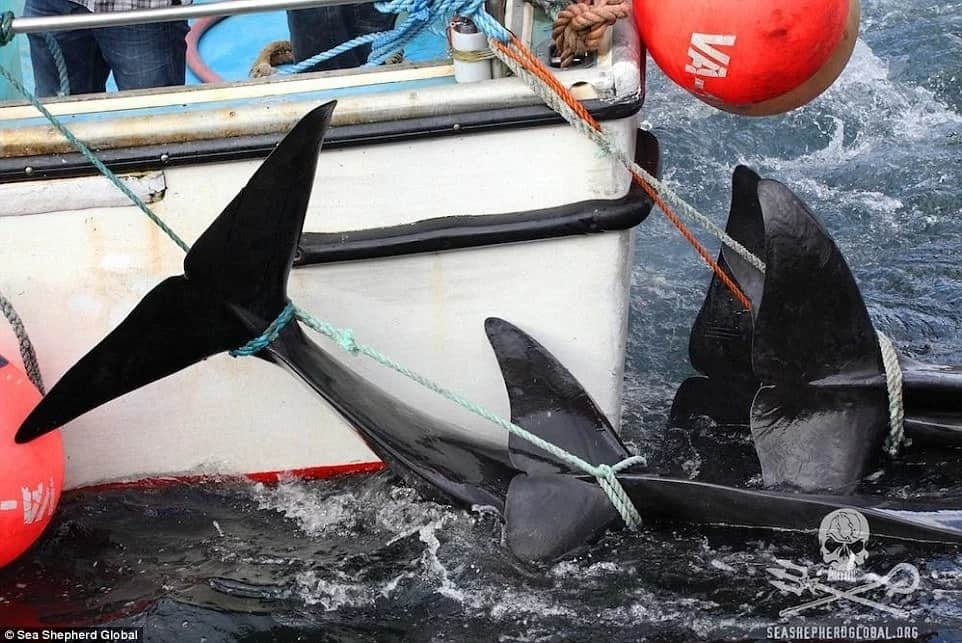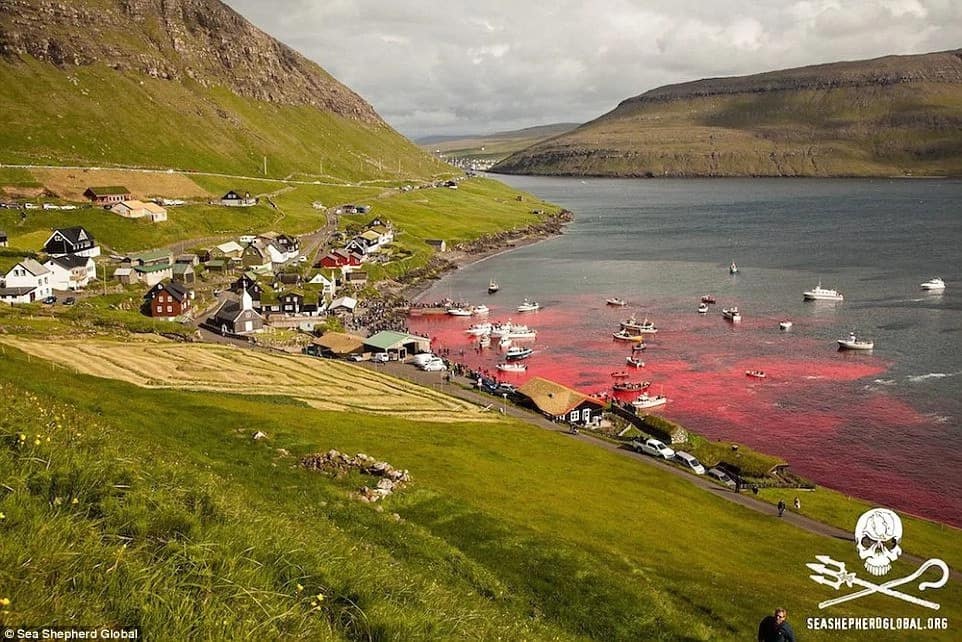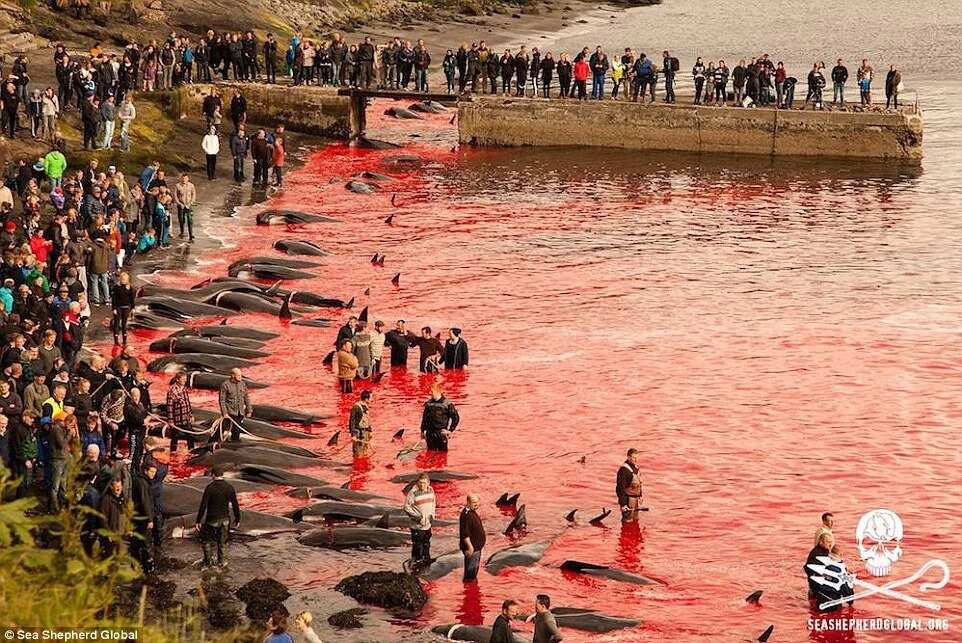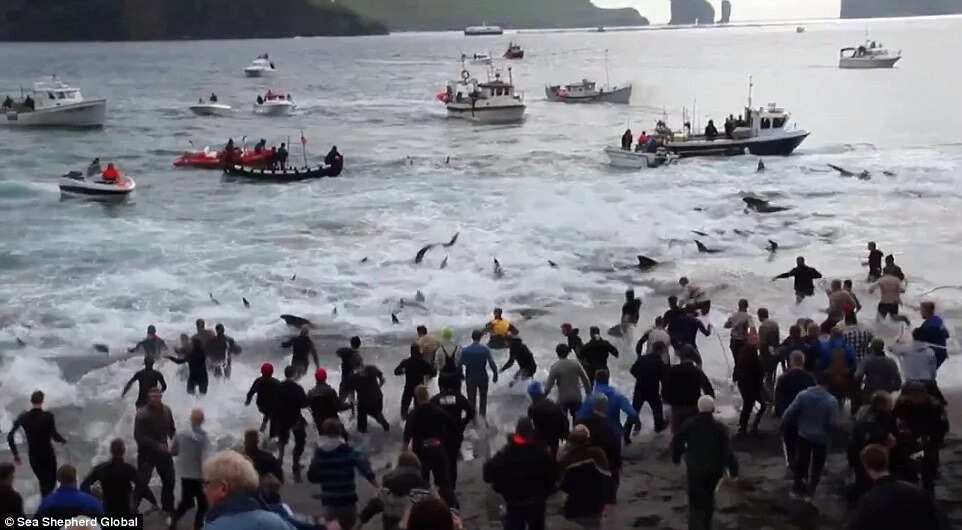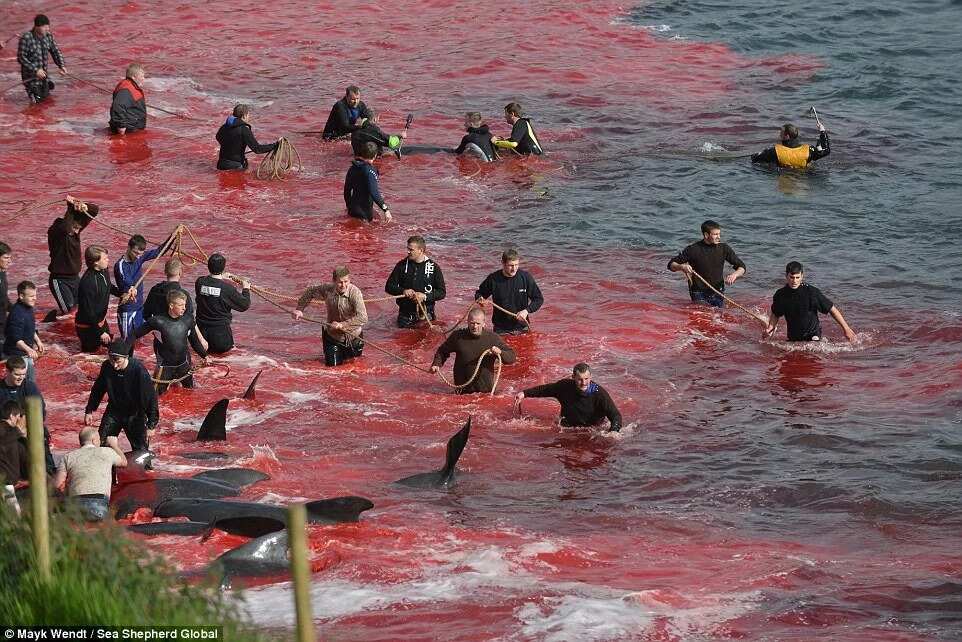 Source: KAMI.com.gh