Girl possesed by demon after she touches Ouija Board
– Girl writhes and vomits after playing infamous spiritual "game"
– It's being said that she was possessed by evil demon
– The girl was "saved" by a Christian missionary
The video, taken in San Rafael del Sur in Nicaragua, shows an exorcist casting out a demon from a girl after the supernatural game goes horribly wrong.
A local news station reported that four adolescents and one younger child were playing 'Satanic games' with the Ouija board.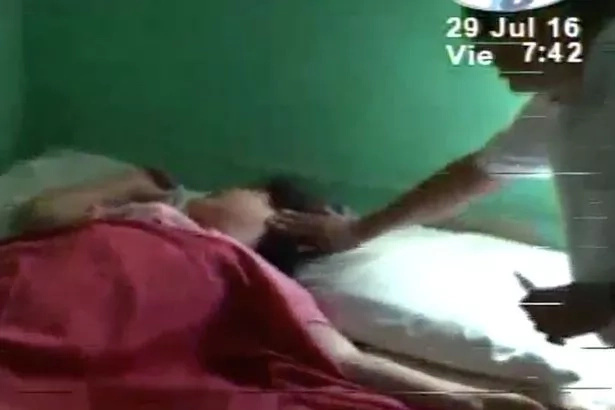 READ ALSO: Pregnant woman was tortured and beaten to death during her exorcism ritual
An envoy from the Christian sent a missionary to perform the holy rite on 13-year-old Lucia Jimenez to relieve her of the demonic spirits that were tormenting her.
You can watch him shout: "Rise, rise, rise, now, leave her, leave her. In the name of Jesus, leave her now, go outside. Tell him Jesus. Leave!"
READ ALSO: Cannibal demon possesses this beautiful Thai model and tries to eat her inside on the broadcast TV
Then the "demon" has been cast out and the girls are suitably repentant about their brush with the thin veil that separates the world of men and the macabre realm of the spirits.
One, called Carolin, said: "I'm never going to play demonic games again."
The exorcist added: "The truth is, young people, that you are looking at what can happen, you could be the next one, you could be possessed by them."
Watch the footage below.
READ ALSO: Spooky footage of the specter haunts this man will make you believe ghosts exists
Source: KAMI.com.gh