Cowboy dad twerks to Kesha's "Timber" for daughter!
- Cowboy dad, Justin Price, loves his 2-year-old daughter Malli very much he would do anything for her
- When he came home, he cranked up the radio and danced to Kesha's "Timber" much to the enjoyment of little Malli
- The father and daughter had a wonderful time dancing together albeit Justin still needs to work on his dancing skills
A long day's work can take a toll on one's energy, but not for this cool cowboy dad who goes dancing to Kesha's "Timber" at the sight of his 2-year-old daughter.
The primary thought of parents as they come home from work is often, "Thank heavens, I can rest." They would look forward to their soft and comfortable bed and would go about dreaming of a hot corn soup waiting for them.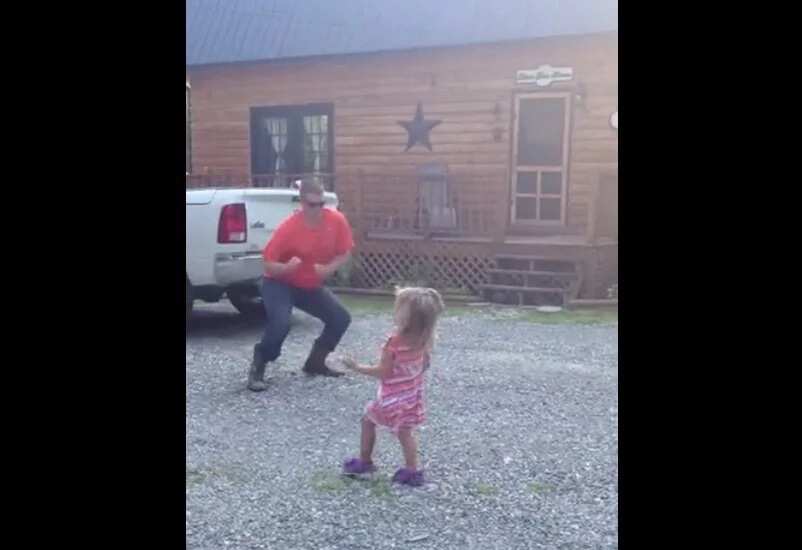 But for Justin Price, coming home is always a different experience. It is the time for him to bond with his 2-year-old daughter Malli who is a hyperactive and energetic toddler.
READ ALSO: VIDEO: Old man sings a love song to his dying wife
After hours of working, when Justin Price arrived home, instead of heading straight for the bedroom, he turned up the volume of the radio and alighted from his truck dancing to the tune of Kesha's "Timber."
Of course, the little girl took it as a signal to go about jumping up and down in what seemed to be like a dance.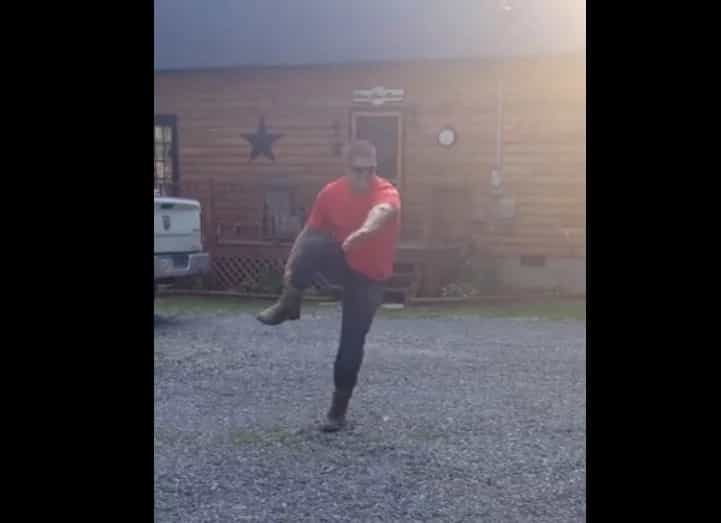 The father must have known that his weird twerks and dance moves would have Malli dancing in glee, so he raised up the bar and started swaying more.
The best part of it all was that he was still in his working boots. He didn't mind it though. Based on the video, he was clearly enjoying that moment with his daughter.
Ready for the next part?
The hardworking Price picked up his daughter and danced around with her. What an adorable sight!
READ ALSO: Dying child outlives parents' predictions about her life
If you're wondering whether Price is a very good dancer or not, or if at one time he became a member of a dance group, you just have to watch how he fared, and you can rate his dancing skills thereafter.
But for adorable little Malli, she was simply so cute in her purple slippers and pink dress, hopping and jumping around while her dad is really trying hard to dance to "Timber."
READ ALSO: Top 5 pinoy breastfeeding celebs
Malli may improve her dancing skills as she grows older, but Justin Price may have to practice some more. – SD, Kami Media
[embed]https://vimeo.com/101341117[/embed]
Source: KAMI.com.gh