Sotto filed bill to require employers to give 14th month pay
- Senate Majority Leader Senator Vicente "Tito" Sotto III filed Senate Bill No. 2 which if implemented will entitle private sector employees to receive 14th month pay from their employers
- Sotto believes that the 13th month pay which employers give to their workers in status quo is not enough
- Sotto wants the bill to push through as soon as possible
Newly elected Senate Majority Leader Senator Vicente "Tito" Sotto III filed Senate Bill No. 2 which if implemented will entitle private sector employees to receive 14th month pay from their employers.
"The 13th month pay shall be paid not later than June 14th and the 14th month pay shall be paid not later than December 24th of every year provided however that the frequency of payment of this monetary benefit may be the subject of agreement between employer and employee or any recognized/collective bargaining agent of employees," according to the bill.
Sotto said that the proposal is to give additional earnings to many Filipinos as the 13th month pay which employers give during end of year is allocated for expenses during holiday seasons.
READ ALSO: Senators slam communists for betraying Duterte's trust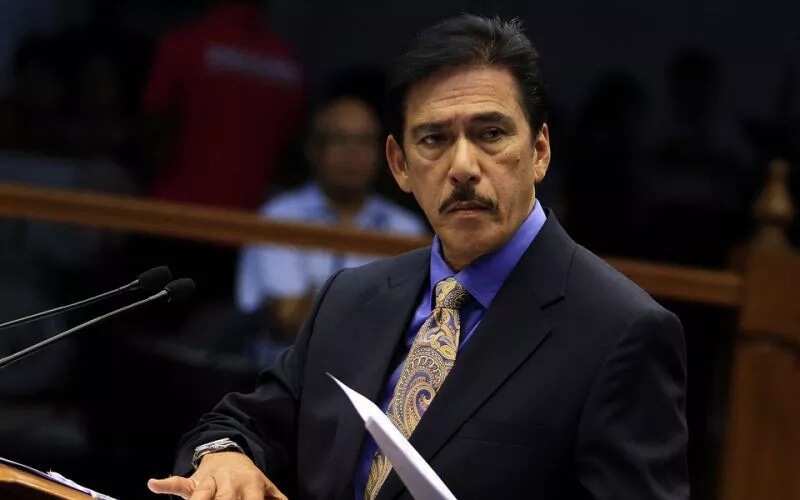 The proposal included a model on how employers should give the additional bonus to their workers.
According to the bill, the minimum amount of the 14th month pay shall not be less than 1/12 of the total basic salary earned by the employee within the calendar year.
The senator also said that the proposal is in line with the increasing prices of basic commodities.
READ ALSO: VIDEO: What does President Duterte has to say about 'Eat Bulaga?'
Sotto emphasized the need for the proposal saying that the P10.00 increase in the minimum wage is not enough recognizing that the small addition to what workers get as a minimum pay is not enough to cover the costs of living.
"Health and education needs of the ordinary Filipino must be assisted by our government. This will make the maxim attributed to President Ramon Magsaysay become a reality: Those who have less in life should have more in law," the senator said.
Sotto wants the bill to push through as soon as possible.
READ ALSO: LOOK! This is the real reason why Ciara Sotto left husband Joe Oconer
Meanwhile President Rodrigo Duterte during this State of the Nation Address or SONA talked about how he plans to address poverty in the country.
The president wants each family to have at least one graduate to be able to provide and serve as the family bread winner.
The Duterte administration has vowed to promote social equity among Filipinos. -Kami Media
RELATED: DOH plans to include drug rehab in PhilHealth
Source: KAMI.com.gh