Little boy stuck in the old man's body due to horrendous disease
– Bayezid Hossain is only four years old, but looks far more elderly
– Because of an extremely rare condition called progeria, he ages at eight times the normal rate.
– He doesn't go to school because other children are afraid of him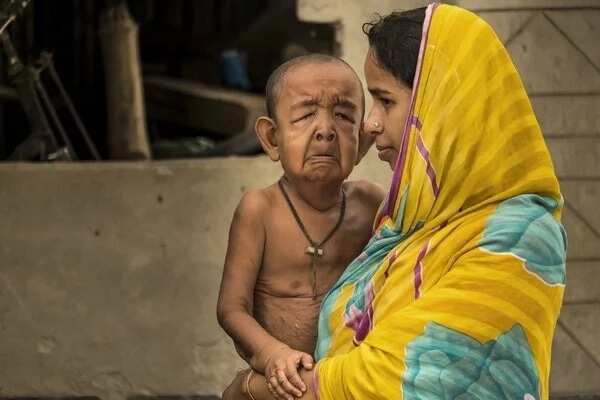 Because of the progeria he also suffers from a swollen face, hollow eyes, sagging skin, ageing joints, difficulties passing urine, and has weak and broken teeth, DailyMail reports.
People in his community, outside Magura in southern Bangladesh, avoid him and children are scared to play with Bayezid.
READ ALSO: The whole world laughed at her as "Ugly Betty", but look at her now!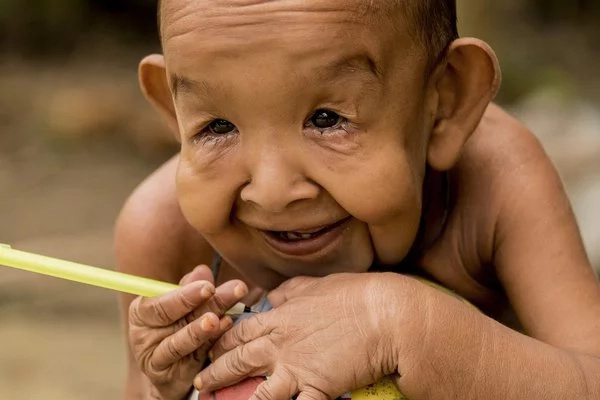 "Bayezid only learned to walk at three, but he had a full set of teeth at three months old," his mother Tripti Khatun said. "His physical growth is completely abnormal but mentally, he has wonderful conversation, very aware and is very intuitive for his age. He does not look like other children. He looks like an old man. As a first time mother, I can't bear the pain of seeing my child like this."
READ ALSO: Father hugs and kisses his dead baby before burial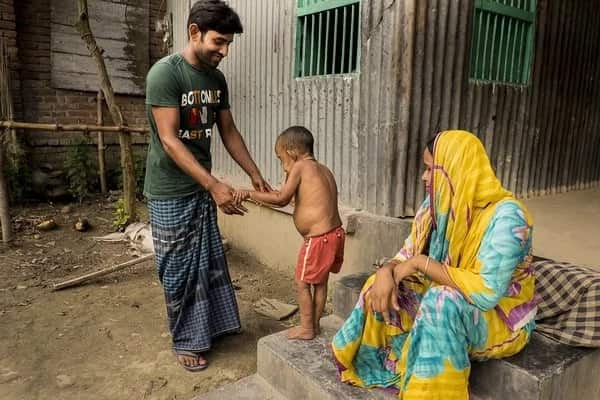 Bayezid's dad Lovelu said the couple have spent around £4,000 since he was born seeing different doctors and healers, but none have been able to treat the condition.
The average life expectancy of a person with progeria is just 13 years old, as they are at a high risk of fatal heart attacks and strokes.
READ ALSO: Watch the incredible video of baby boy really walks his way out of his mother's womb
Source: KAMI.com.gh