Kris Aquino goes back to shooting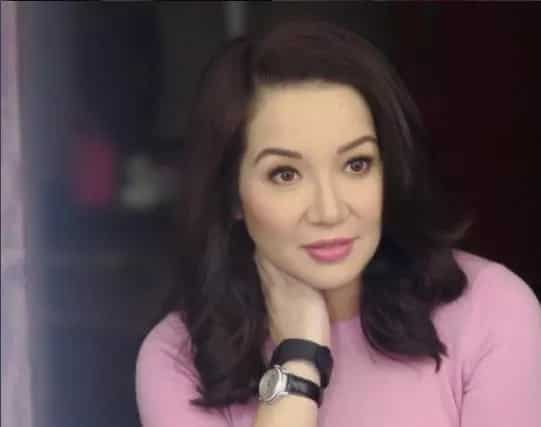 The queen of all media is back in front of the cameras!
Kris Aquino has returned from her three-week vacation in Hawaii with her two sons Joshua and Bimby to shoot an endorsement commercial.
On Instagram, the multimedia endorser shared pictures from her Tuesday photo shoot.
Aquino shared her excitement to be back in front of the camera, but reiterated her previous announcement to lead a balanced life for her family and personal health.
Aquino announced through her Instagram account on March 8 that she's taking time off from showbiz to focus on taking care of her two boys and ensuring they have a healthy mother.
Aquino has been having problems with her blood pressure, compounded by the heavy workload typical of TV production schedules.
In another Instagram post on March 6, Aquino wrote: "My BP Thursday night to Saturday night was elevated, sadly when I have a heavy workload for 3-4 straight days, even on maintenance, it spikes; normalized today because I had complete bed rest yesterday."
The final episode of her morning show, Kris TV, aired on March 23. It will be replaced by Magandang Buhay, hosted by constant Kris TV guest hosts Melai Cantiveros and Karla Estrada, with Jolina Magdangal.
Aquino currently has no TV shows airing, but has hinted her intention to return to showbiz in the future.
"This isn't goodbye. This is I hope you'll miss me and hope to see you again soon. My not so healthy heart wants to thank all of you for your love for me, my family, and my work. I'll be back with a 100% healthy heart so I can love all of you even more and for much longer," Aquino wrote.
In the meantime, she is spending time as a "100% focused Mom" -- cooking, doing household chores, spending quality time, and having daily exercises with her boys.
"Kuya and Bimb had all of me with no distractions and no work obligations... And this is just the beginning of a lifelong commitment of prioritizing my wellness because I still need to make many more memories with my 2 sons..." Aquino shared on Instagram.
Source: KAMI.com.gh