Muslims show solidarity, attend Catholic mass
- Muslims attended Catholic mass in churches and cathedrals in France in Italy to show gesture of solidarity
- The Muslims unfurled a banner outside the church with the statement: "Love for all. Hate for none."
- The gesture was after two Muslim teenagers killed and slit the throat of a French priest
After a French priest was killed by two teenage Muslim fanatics, Muslims attended Catholic mass on Sunday in the churches and cathedrals in France and Italy.
Rev. Jacques Hamel, 85, was killed by two Muslim teenagers aged 19 after being slit on the throat on Tuesday.
Some Muslims gathered in Rouen, at the towering Gothic cathedral where Hamel was killed. Muslims sat in the front row as they attend the mass as a gesture of solidarity. The nun who was taken hostage was also present joined in shaking the hands and embracing the Muslim visitors after the service.
"We are very moved by the presence of our Muslim friends and I believe it is a courageous act that they did by coming to us," said archbishop of Rouen, Dominique Lebrun.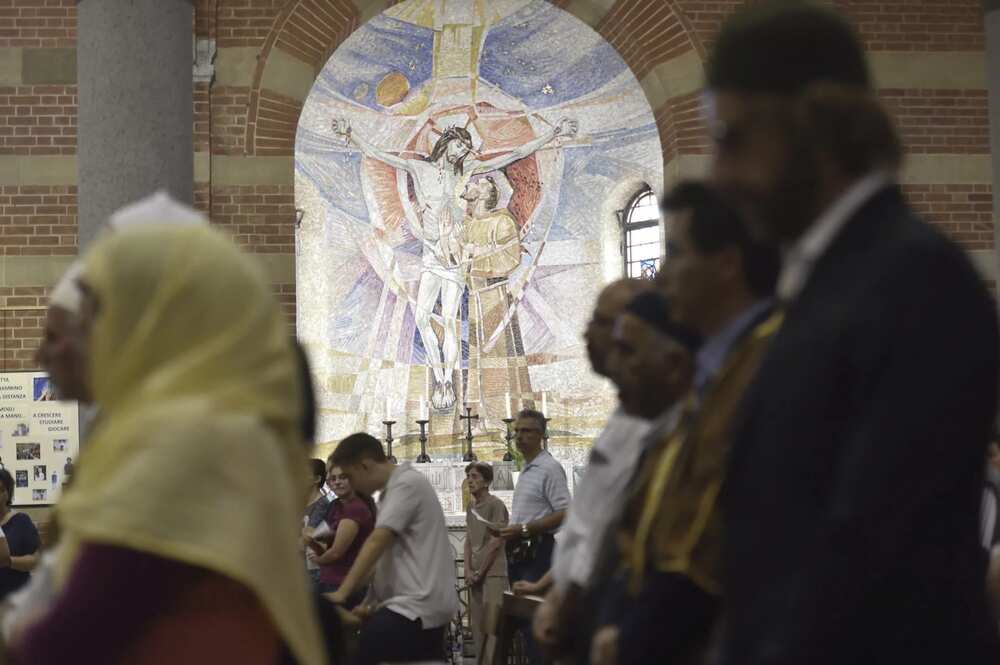 READ ALSO: Why Eid'l Fitr is more important than you think
Applause was given to the Muslim churchgoers when they unfurled a banner after outside the church with the words: "Love for all. Hate for none."
Jacqueline Prevot, one of the churchgoers, said that the Muslim's presence during the mass was a magnificent gesture. She said: "Look at this whole Muslim community that attended Mass. I find this very heartwarming. I am confident. I say to myself that this assassination won't be lost, that it will maybe relaunch us better than politics can do. Maybe we will react in a better way."
Muslims who attended the Catholic service are Ahmadiyya Muslims, a minority sect that does not consider Muhammad as the last prophet, which is different from mainstream Islam.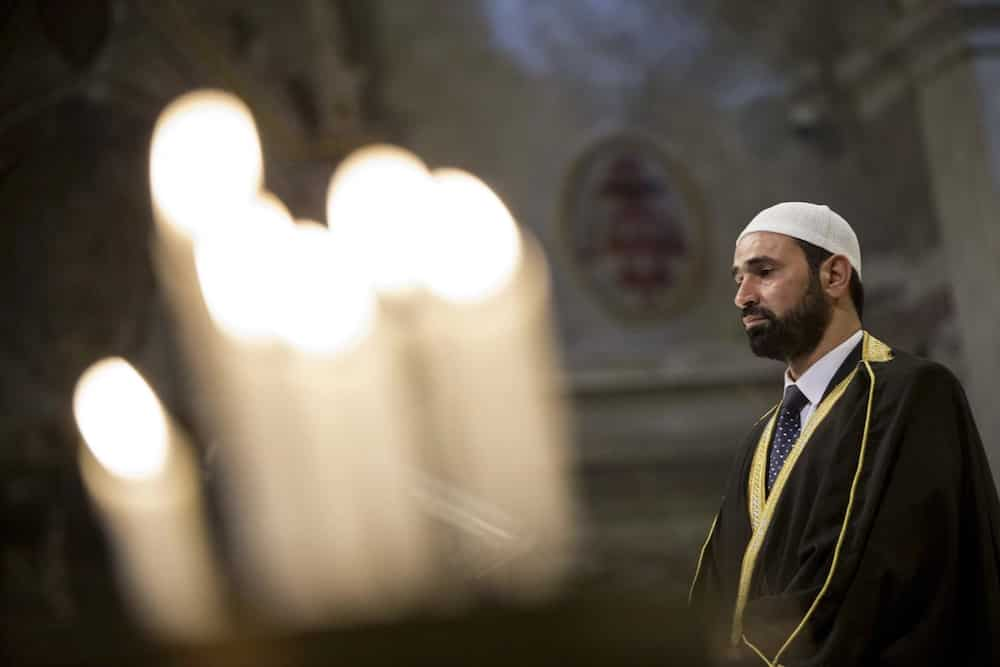 READ ALSO: Is this the world's strongest Muslim? Check out his photos!
Dalil Boubakeur, the rector of the Mosque of Parish, explained that Muslims want to live in peace and that the time to come together and not be divided has come.
Ahmed El Balzai, imam of Vobarno mosque in Brescia expressed disappointment on how people consider Muslims as terrorists and said that it is not the case. He stated: "Religion is one thing. Another is the behavior of Muslims who don't represent us."
Similar gatherings were also conducted in other places in France and Italy. – AA, Kami Media
READ ALSO: Pope Francis rocks World Youth Day 2016
Source: KAMI.com.gh