Top 5 pinoy breastfeeding celebs
Breastfeeding is becoming a fad to celebrity moms as more new mothers opt for this method than using formula for their kid.
On August 1 to 7 we celebrate the breastfeeding week. More celebrities are becoming breastfeeding advocates and influence the general public not to shame breastfeeding mothers. Moreover, it promotes the health benefits of the practice.
READ ALSO: LOOK! 150-day maternity leave pushed by Senator Pangilinan
Below are the top five breastfeeding celebrity moms that we all look up to.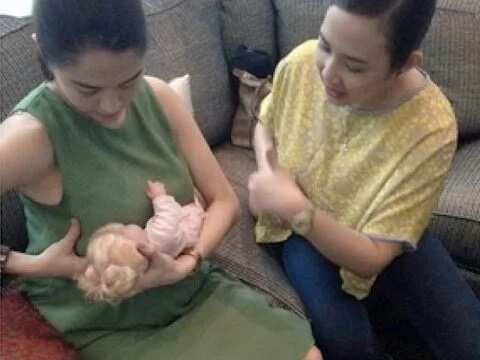 Marian Rivera
TV host and actress Marian Rivera has been very vocal when it comes to breastfeeding, which she practices with her daughter Letizia. Marian has been photographed many times feeding Letizia. She is also very concerned with her diet and eat food that promote lactation like Bettina Carlos' "Milking Bombs".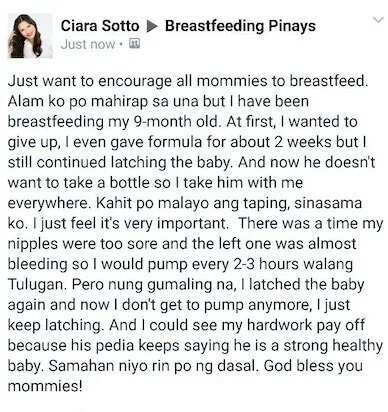 Ciara Sotto
Amidst her marriage troubles, Ciara Sotto claims that she is very hands-on to her kid and is still breastfeeding him. There was a time that Ciara gave a heartfelt encouragement to her fellow breastfeeding moms to continue breastfeeding even though it is hard at first. She also shared her own difficulties with breastfeeding but she remains grateful that she stuck to it because it made her son even stronger and healthier.
READ ALSO: Why men attracted to womens' breasts? A surprising answer
Bianca Gonzales
Bianca Gonzales even attended a breastfeeding class during her 37th week of pregnancy in order to prepare her to the ordeal of breastfeeding her kid. Bianca plans to breastfeed her daughter for as long as she can. Like Marian Rivera, she is also in love with Bettina Carlos' "Milking Bombs," a treat that increases lactation.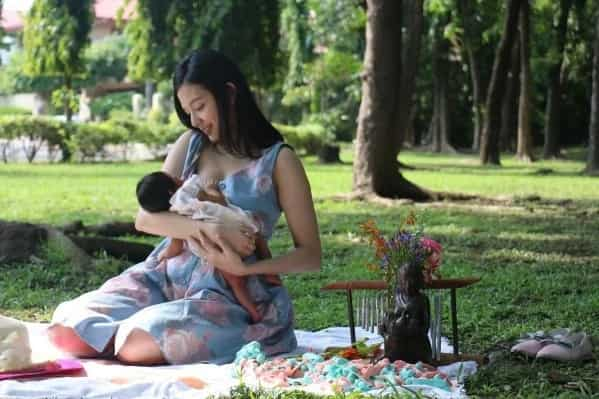 Jennica Garcia
Married to actor Alwyn Uytingco, Jennica Garcia is currently a full time mom and is only doing a few guestings in certain TV talk shows. She affirmed that she promotes breastfeeding, even in public. In a blog post, she said that she does not care about other people's judgment and her baby's feeding time is her priority.
Chariz Solomon
Bubble Gang main stay Chariz Solomon revealed in Marian Rivera's talk show "Yan Ang Morning!" that she breastfeeds her two kids simultaneously. She added that this is the bonding moment of her two kids. Watch Chariz's hilarious confession in the video below.
READ ALSO: Stanford rapist possibly sent photo of victim's breast to swim team
Source: KAMI.com.gh