Christina Grimmie fans pissed at Teen Choice Awards 2016
- The Teen Choice Award faced controversy after not mentioning Christina Grimmie's nomination and award
- Fans of the 22-year-old singer were disappointed by the lack of tribute to "The Voice" star
- Christina bagged the Teen Choice award for Choice Web Star two months after her death
Though the 18 annual Teen Choice Awards in Inglewood, California was jam-packed by the hottest celebrities, many were still upset with FOX for not even mentioning the nomination of the singer, Christina Grimmie throughout the awards night.
The YouTuber was nominated and actually won the award in the music category for the Choice Web Star. Her fans were excited to hear about the nomination which they thought will serve as a tribute to the "The Voice" star but it turned out that her name was not even mentioned.
According to Christina's manager, Brian Teefey, it was her third nomination in a row for the past three years in the said award. The manager even tweeted a message from Christina's Twitter account where the singer encouraged her fans to vote for her for the nomination.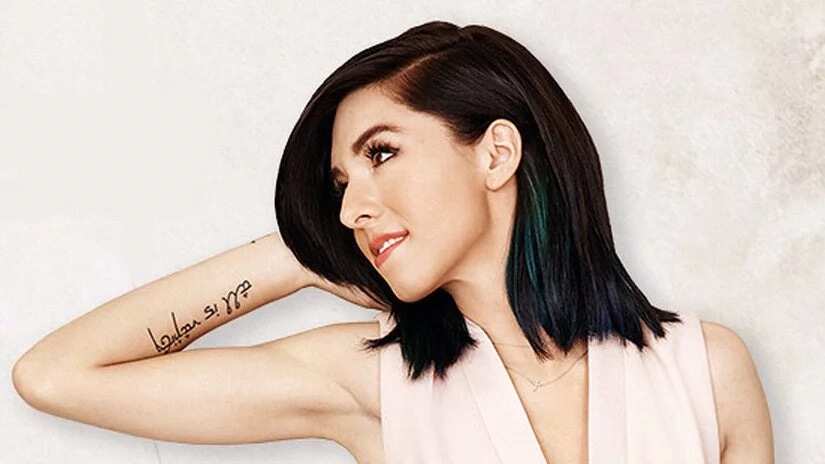 READ ALSO: Police: Killer of Christina Grimmie obsessed with her
Christina's Twitter followers then accused FOX of just using her death to promote the show.
One of her followers said: "So you nominate @TheRealGrimmie and use her for retweets and then you make no mention of her during the entire show. #TeenChoice"
Another fan was disgusted about what happened and tweeted: "#TeenChoice so you use Christina Grimmie to get views but you don't say a freaking thing about her?? Disgusting. @TeenChoiceFOX"
READ ALSO: 'The Voice' star Christina Grimmie succumbed to gunshot wounds; shooter traveled from another city
Another Twitter user was upset and tweeted that the organizers not only took advantage of Christina's death but did not show all the awards and some of the acceptance speeches.
The 22-year-old singer was killed while signing autographs on June 10 this year when Kevin Loibl, an obsessed fan, shot her after her performance in a concert in Orlando Florida. Her autopsy showed that she died of homicide. According to reports, Loibl died from self-inflicted gunshot wound to his head.
Christina has dreamt of winning a Teen Choice Award and she won her first surfboard two months after her unfortunate death. - AA, Kami Media
READ ALSO: Khloe vs Chloe: Kardashian tweets shocking butt pic of teen actress!
Source: KAMI.com.gh