Dying child outlives parents' predictions about her life
- Roona Begum, a child with an extreme case of hydrocephalus, made headlines after her story went viral
- Roona was born with the condition which caused her head to swell up to 37 inches and carry 10 liters of cerebral fluid
- Many people were touched by her story and raised funds to finance her medical needs which her parents cannot afford
While there are parents who are capable of choosing the traits that they want their children to have, by default, particularly to those who are living in developing worlds, this option is almost inaccessible.
Even as a child, we don't have the option to choose which traits or physical attributes we want to have. There are those who are born to rich families. There are those who are born with royal blood, destined to rule even prior to his/her birth. There are those who are born to tragic situations and there are those who are born with conditions we wish we didn't have.
Roona Begum's story is one of them. Roona was born with hydrocephalus.
READ ALSO: How people reacted to this DEAF cashier will inspire you!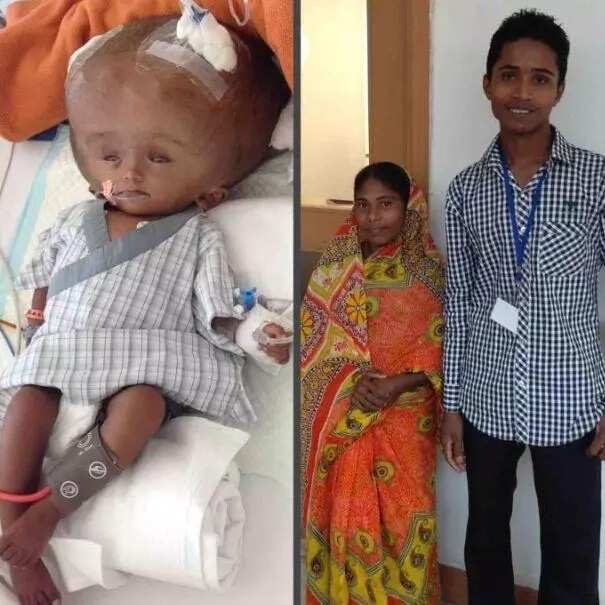 The dying child's condition caused her head to carry 10 liters of cerebral fluid with his head swelling up to 37 inches. Her head appears to be a disproportionate balloon which causes her not to see anything.
Her condition is probably one of the worst cases of the disease.
Roona's parents knew that it will be very difficult for the poor child to survive. Considering the child's condition, it will be very difficult for the family to address Roona's medical needs.
READ ALSO: Pope Francis rocks World Youth Day 2016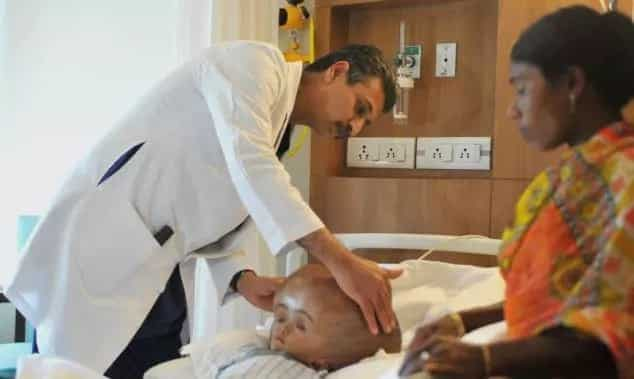 The family lives in the rural countryside in Jirania, India. Roona's father, Abdul Rahman earns an average of $3 a day. Doctors earlier said that because of the severity of Roona's case, she has to be transferred to a private hospital. Considering how bad the situation for the family is, they cannot afford the required medical treatment for Roona to recover.
Until Arindam Dey came into the picture. Dey was supposed to take photos of the countryside when Roona's situation captured his attention. He took photos of Roona and her family including their story and had it shared on social media.
Roona's story went viral with various publications and even media organizations picking up her story.
READ ALSO: Video of special ability cheerleading team took first place at a competition is so inspiring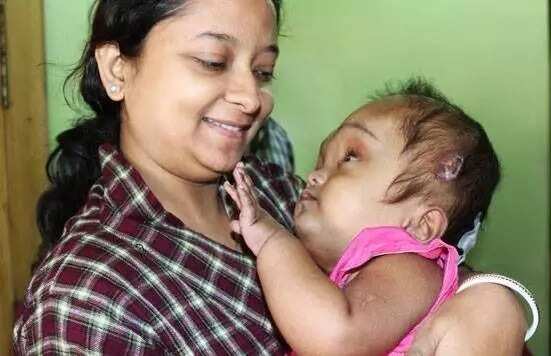 Donations from all over the world started pouring in. People who were touched by the poor girl's story started raising funds for her medical needs. They were able to gather $62,000. The hospital also waived most fees associated with Roona's medical expenses.
After ten surgeries, Roona is on her way to recovery. She regained her eyesight and her head's circumference went down to 23 inches from 37 inches prior to the series of operations.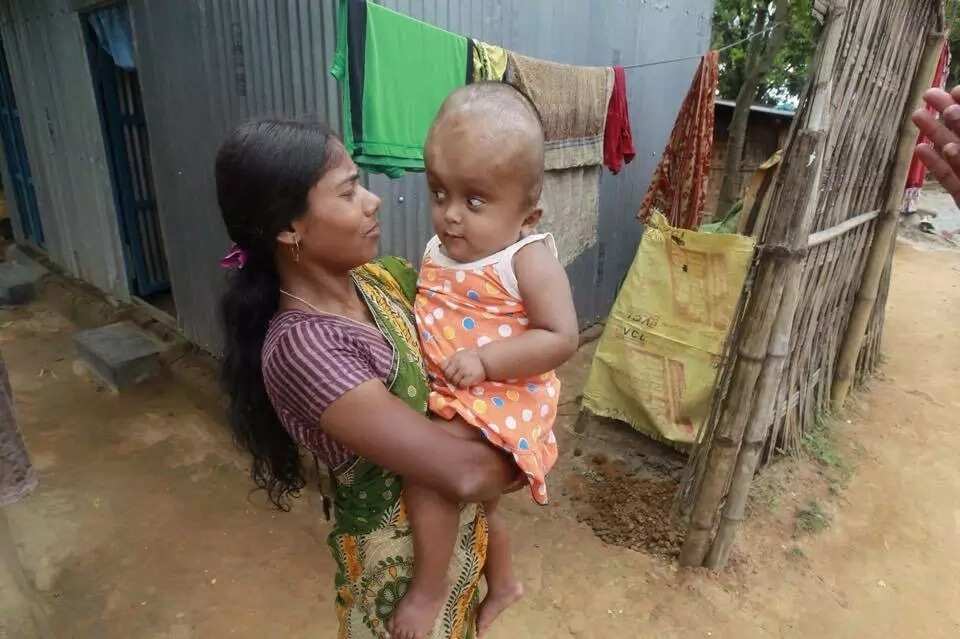 Now a toddler, she's able to communicate and play just like a normal child of her age.
True enough, things happen for a reason. Roona's inspiring story touched the hearts of many that while we live in a cruel world where everything is unpredictable, there are those magical figures which will suddenly enter the picture and will make a huge difference in our lives.  -Kami Media
RELATED: This 7-day sex challenge may change your life in unexpected ways
Source: KAMI.com.gh