- Philippine National Police introduced new mascot PO1 Bato
- The mascot aims to promote the friendly image of PNP
- The new PNP mascot will help in information drive against drugs in schools and communities
Meet PO1 Bato, the new PNP mascot that has an uncanny resemblance to PNP Chief Ronald "Bato" dela Rosa.
At the 24th anniversary of the Philippine National Police, Police Community relations group (PNP-PCRG) introduced the new mascot of the agency, PO1 Bato, which will help the police in its information drive about drugs in schools and communities.
READ ALSO: LOOK: Bato proves that the police do not kill all drug criminals
According to PCRG chief Senior Supt. Gilberto Cruz, PNP aims to push the image of a "maka-masang pulis" to persuade Filipinos not to be afraid of police. This will also encourage citizens to be an active partner of the police in battling drugs.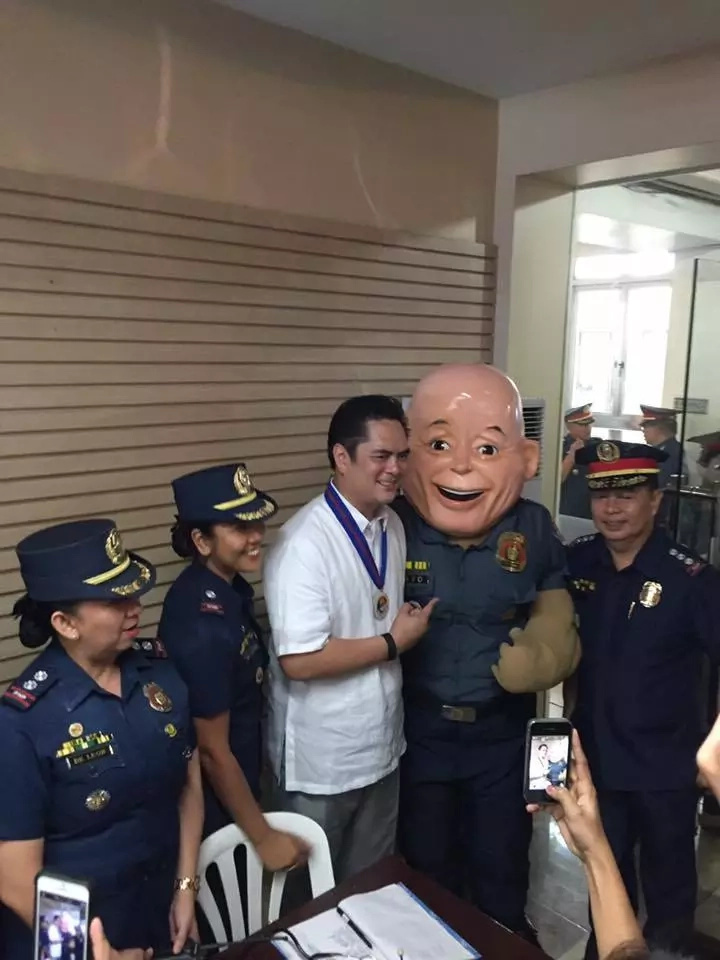 PNP Chief dela Rosa commended the PCRG when the mascot dances the "Running Man" challenge at the flag raising ceremony at Camp Crame. He said that PO1 Bato promotes the friendly image of the police.
READ ALSO: Bato's greetings of peace charmed Bayan leader
Aside from an official mascot, PNP also introduced a comic series entitled "Itaga mo sa Bato: Ang Kuwento ng Buhay ni Boy Tulak" and the characters in the comics have a puppet version to make it easier for kids to understand the dangers of drugs and drug addiction.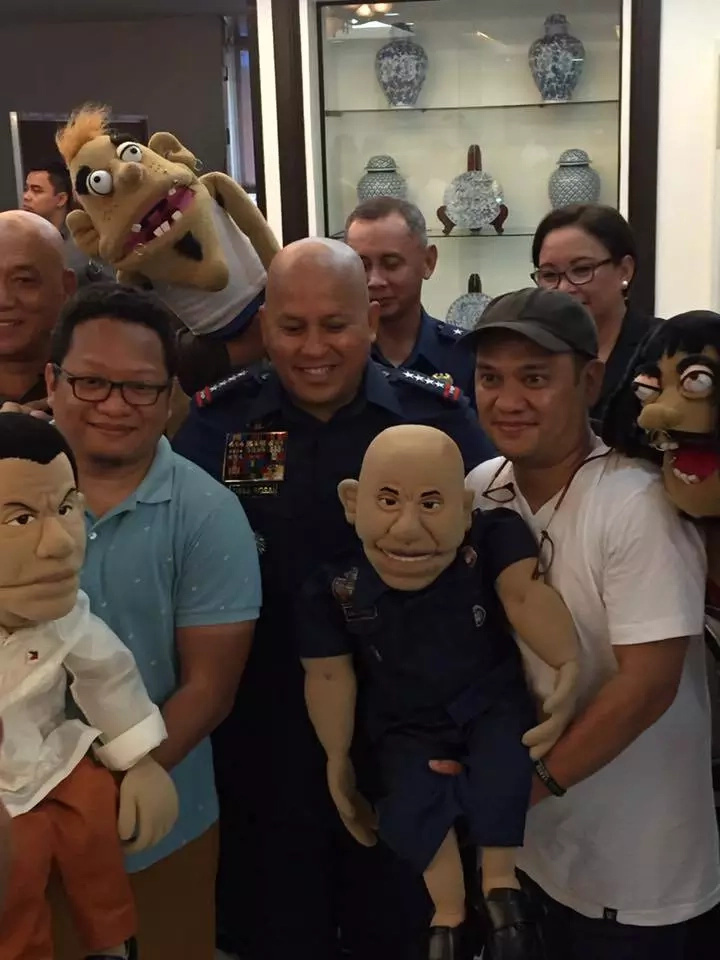 PNP Chief dela Rosa also mentioned the launch of emergency hotlines 911 and 8888. 911 is for all types of emergencies, while 8888 is a direct line to President Duterte where citizens can complain regarding corruption in the government.
Attending the PNP's 24th anniversary is Presidential Communications Secretary Martin Andanar.
READ ALSO: 5 reasons why Ronald "Bato" Dela Rosa is a badass PNP chief
Watch PO1 Bato dances the "Running Man" challenge. - Kami Media
Source: Kami.com.ph