Vigilantes kill 2 'Chinese drug lords' in Manila
- Police found three dead bodies of alleged drug criminals in different areas of Manila
- Two of the bodies found reportedly belonged to Chinese nationals accused by their killers of being drug lords
- Hundreds of drug suspects have already been killed since Duterte became the President over a month ago
According to the Manila Police District homicide division, three bodies of alleged drug suspects were found in Manila on Sunday. The victims remain unidentified but reports say that two of the killed drug suspects were Chinese nationals.
At 3:30 a.m. on July 31, a man with Chinese features was found dead on the Zamora interlink in Sta. Mesa. Investigators believe that he was in his early 30s and was about 5'4 feet tall.
He was found wearing a black shirt, jeans and gray socks. He was shot several times and six shells were found at the scene of the crime, according to PO3 Marlon San Pedro. A cardboard was also found beside the dead body with a written note: "I'm a Chinese drug lord."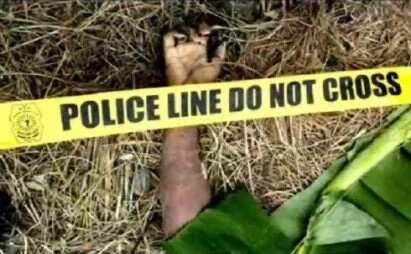 READ ALSO: LOOK: Int'l human rights groups denounce Duterte SONA!
At 4:40 a.m. on Sunday, a dead body of a woman with Chinese features was found in Intramuros. She was wearing a blue striped shirt, jeans and pink shoes.
The investigators believe that the woman was in her 20s. She was shot five times and a cardboard sign was also found beside her body with a written note: "Chinese drug lord."
READ ALSO: Senators slam communists for betraying Duterte's trust
But before the bodies of the alleged Chinese drug lords were found, a body of a fair-skinned man wearing a red shirt and blue shorts was discovered at around 1:25 a.m. in Lawton.
A cardboard was also found with a written note indicating that the dead man was a drug pusher, a burglar and a snatcher who should not be emulated by anyone. The investigators believe that the man was in his 30s
Over 300 drug suspects have already been killed by both the police and vigilantes since Rodrigo "Rody" Duterte was inaugurated as the new President of the Philippines on June 30. Duterte is known for his aggressive and violent approach to fighting the illegal drug trade in the country which observers believe contributed to the spate of vigilante killings in recent weeks. - Kami Media
READ ALSO: Duterte vs communists is on! President calls off truce; Sison calls Rody a 'bully!'
Source: KAMI.com.gh