Pokemon fan outraged 'netizens' with his dog's viral video
- A video of a dog resembling Pokemon character "Pikachu" has gone viral
- The video shows a puppy which was colored to look like the popular character
- The video outraged many netizens calling the act a form of animal cruelty
There have been a lot of videos and photos showing animal cruelty which made it to the public in the past. While others have been punished by the authorities for harming defenseless creatures, there are those that find pleasure in hurting our animal friends.
A video of a poor puppy made to resemble a popular Pokemon character Pikachu has gone viral.
The video shows a puppy which has appears to have been dyed yellow with black stripes at the back and orange cheeks.
READ ALSO: VIRAL: Girl went bald after mistaking hair removal cream for shampoo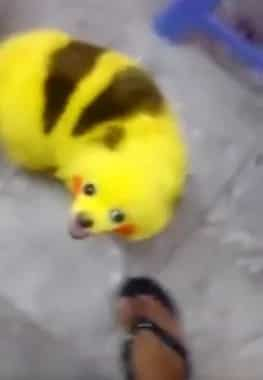 The video, posted by facebook user Elihudi Justin Urassa, reached various social media platforms with a 3.4 million views with 4k shares and 37k likes.
Urassa captioned the video: "they made their dog look like pikachu" and expressed his concern about what the video has depicted saying that what the dog owner did is "quite sad"
The video has since attracted the attention of various social media users calling out the act and labeling it as a form of animal cruelty.
READ ALSO: WATCH: What this fisherman did to this turtle will break your heart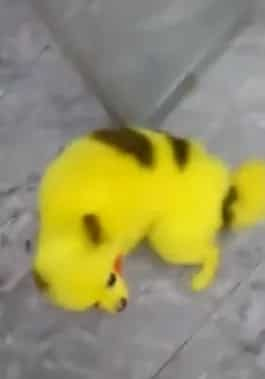 "That's so bad it's not cute its ridiculously cruel. Washing that dog clean isn't going to be fun, the only person who will find this funny is the dumb owner of that poor dog. Such an unnatural thing to do", one commenter said.
"This is just the stupidest cruelest thing I've seen in a while. I love Pokémon, but this is just plain moronic! Learn to treat animals with respect!", another user said criticizing the act.
Animal rights advocates earlier denounced such actions when a woman dyed her dog pink.
READ ALSO: Old woman has been fighting with leopard for hour with only sickle, it's end will surprise you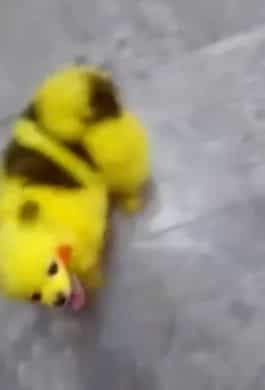 "People need to know that there is no safe way to dye a dog or any other animal," a spokesperson from PETA said in an interview.
While our four-legged best friends appear to be happy and energetic when we ask them to do things for us, to go beyond the line and perform acts such as dying them with whatever color we want in the name of pleasuring ourselves is unacceptable and can be considered to be worse than any act an animal is capable of doing. -Kami Media
RELATED: Wolves in sheep's clothing: 6 PH Catholic church horror stories
Source: KAMI.com.gh