House bill gives public school teachers P15,000 wage increase
- Public school teachers' salary is set to increase by P15,000 
- The bill will cover salary increase and benefits for public school teachers in all levels including those who teach in technical and vocational schools
- The bill is also to attract highly qualified teachers to serve in government schools
Public school teachers' salary will be increased by P15,000 as a bill filed in the House of Representatives responds to their appeal on wages and benefits.
House Bill No. 195 is set to cover an across-the-board salary increase and benefits for teachers in all elementary, secondary, and tertiary public schools including that of technical and vocational schools. The bill aims to attract highly qualified teachers to work in government schools.
"The responsibility of molding a child to become a productive Filipino citizen lies heavily in the hands of a teacher. This is the delicate duty that teachers have committed in their line of work being intimately connected with building the nation's future. Despite this, however, existing laws are still unresponsive to their plight of enduring a measly salary as compensation for their work," said Deputy House Speaker Romero "Miro" Quimbo on Sunday, who also authored the bill.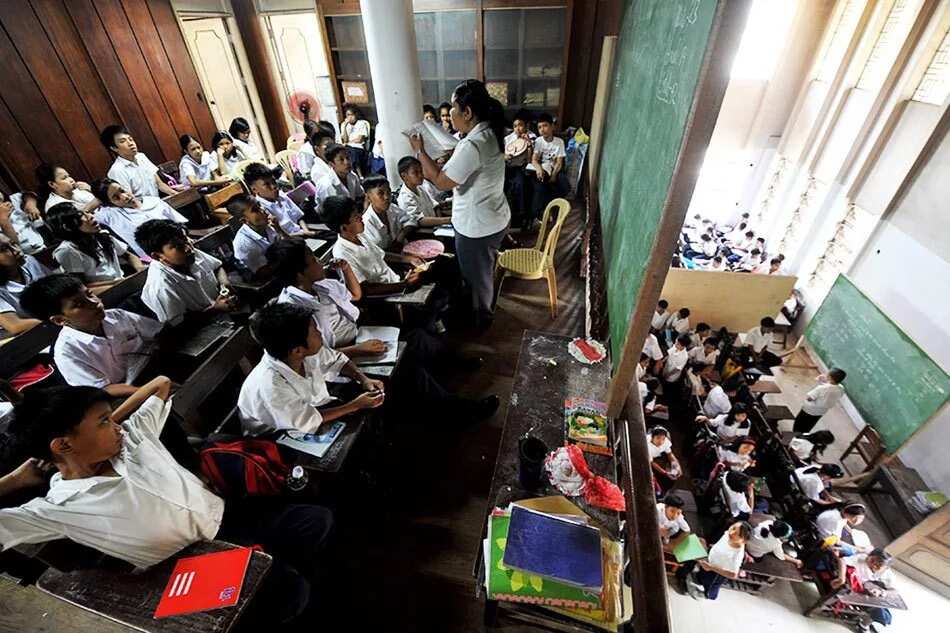 READ ALSO: Arroyo files a new bill; supports Duterte's quest for peace with Reds
Quimbo added that even the Republic Act No. 4670 or the Magna Carta for Public School Teachers being enacted, the social and economic status of teachers and their living and working conditions have either stayed the same or have worsened.
The salary increase of the public school teachers will be regardless of their position and employment status, and will be based on Department of Education's existing policies on merit selection and promotion.
For the teachers hired for the first time, they will be given a one-year tax exemption, and teachers who have been in the profession for 15 years will be given pension fund.
READ ALSO: Poe vows to pass traffic measure that gives Duterte emergency powers
The 16 Congress administered by Former President Benigno Aquino III failed to pass the Salary Standardization Law (IV) which was supposed to benefit 1.6 million government workers.
Despite the Senate and the House of Representatives, passing different versions of their proposal both still failed to agree on the adjustment of the pension rates of retired military and uniformed personnel, and the increase of salary of the active members in the service. - Kami Media
READ ALSO: Freedom of Information or too much information?
Source: KAMI.com.gh