Officer joins little girl he saved in a tea party
- Officer Ray and young Bexley had a photoshoot with the theme of a tea party
- The purpose of the celebration was to mark the first year after Ray rescued Bexley from choking to death when she swallowed a coin
- The pair has remained friends since then, with Bexley's mother continuously grateful for the officer's actions
It has been a year since Corporal Patrick Ray managed to save 2-year old Bexley's life, and what better way to commemorate the life-changing incident than to have a tea party?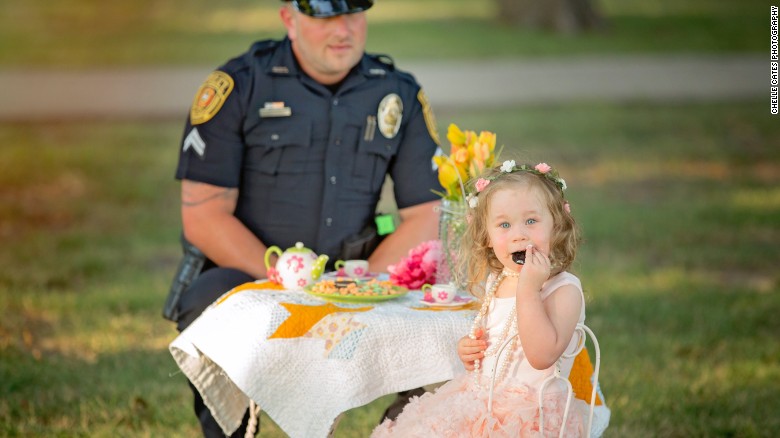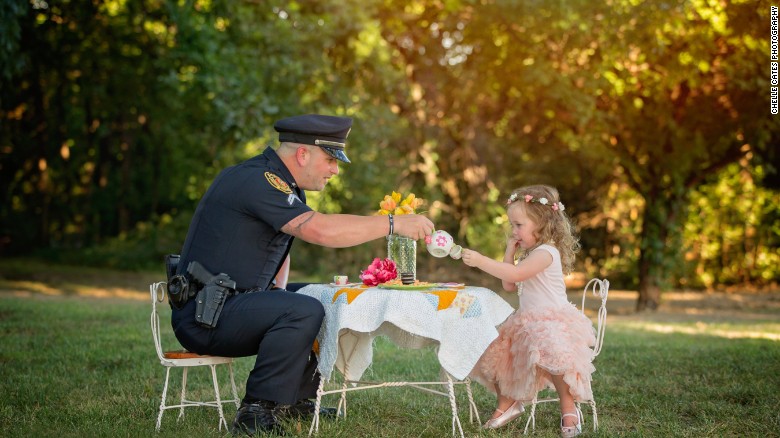 Little Bexley was at their home in Rowlett, Texas, when she suddenly choked on a coin and started to turn blue. Her mother, Tammy Norvell, was frantic as she dialed 911 for help with Officer Ray arriving within minutes. Thanks to his quick thinking, Ray was able to perform a 'finger sweep' as his body camera captured the turn of events.
When the young girl was finally able to gasp for air, Norvell and Ray were filled with relief. According to the police officer, "It was the most beautiful sound I'd ever heard in my entire life."
READ ALSO: Kitty Duterte helps in washing their clothes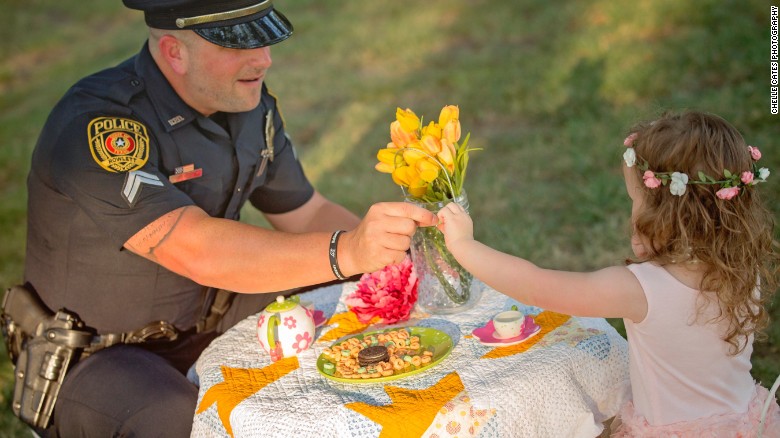 Doctors confirmed that Bexley has indeed swallowed a small coin, but assured that there was no need for worry since it will naturally pass in her body.
Norvell could not be grateful enough, noting that Ray's actions were not part of his 'job description,' but proceeded anyway.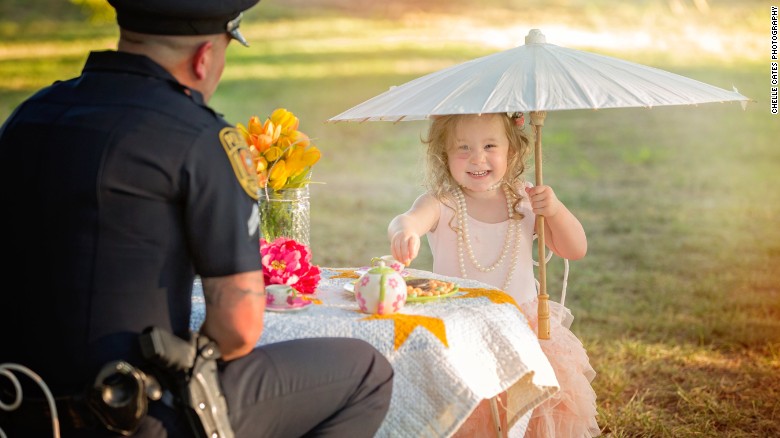 It was also the 41-year old mother's idea to hold a photoshoot to mark the first year anniversary of what could have become a tragic loss. Although Ray, wearing his full uniform, did not exactly fit into the scene, photographer Chelle Cates claimed how the police officer was a 'natural.'
READ ALSO: WATCH: Boyfriend exposed his cheating girlfriend; what the guy did will shock you
In fact, Ray delivered well with minimal directions. He blended right in, conversing with Bexley over their Apple Jacks and Oreos. At one point, he even asked his hostess, "We're best friends, right?"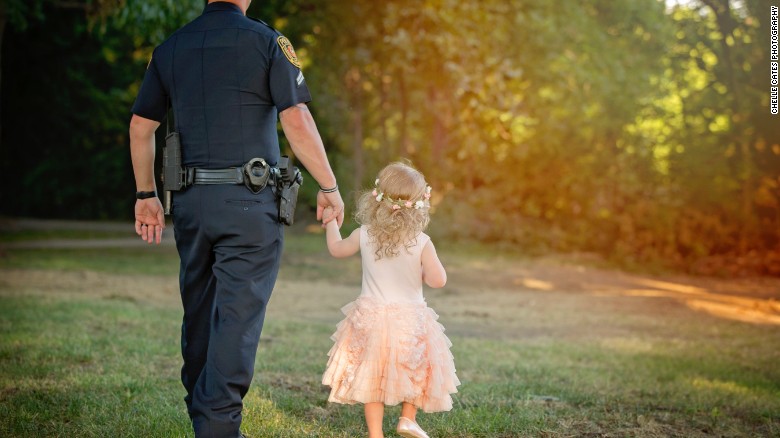 For Bexley's part, Ray was not only her best friend but her favorite police officer as well. Norvell recalls that her daughter, along with her two sons, always prays for him and even probed about his safety when the Dallas shooting occurred.
READ ALSO: This child threw a tantrum after realizing she doesn't want a 'chubby mom'
Meanwhile, officer Ray considered himself lucky that he succeeded on his attempt to save her. Although it was the most unexpected way to earn a new friend, Ray felt it was 'special' as he could witness her growing up.
Source: KAMI.com.gh