- Vhon Tanto, the suspect for the murder of Mark Vincent Geralde, talked about the events that unfolded in Quiapo last Monday
- He claimed to have attempted to calm Geralde down but his temper got the best of him when the latter continued to provoke him
- Tanto urged motorists to extend more patience when driving and not to follow his deed
Army reservist Vhon Tanto aired his side of the story about the shooting incident that occurred along P. Casal Street in Quiapo on Monday night, July 25.
In an exclusive interview with ABS-CBN News, Tanto said that the heated argument began when both motorists nearly had a collision. He claimed to have calmly approached Mark Vincent Geralde, the bicycle rider who was shot to death. According to Tanto, he rolled his window down and apologized to Geralde, reminding him to stay in the sidelines as he was only riding a bike.
However, Geralde cursed him in response, resulting in a fistfight. Tanto could not identify what hit him on the head that made him feel dizzy, but Geralde took advantage of the situation and grabbed a hold on him. Tanto claimed that the casino gaming assistant released him when he started to feel faint.
READ ALSO: FINALLY! Quiapo road rage shooter arrested
The dispute continued when Geralde continued to threaten him, saying he would break Tanto's car window. This triggered the latter to feel angry as he was already also bleeding by that time.
The road rage suspect confessed that he lost his temper, prompting him to shoot Geralde several times even after he went down. Tanto said, "Wala po akong intensyon. Nandilim lang talaga 'yung paningin ko."
Along with him in the red Hyundai Eon were his wife and daughter. The family came from Bulacan – in which Tanto quipped was a tiring drive – when the incident took place.
READ ALSO: This Top Gear editor falsely accused man of killing in road rage, later apologizes
Despite receiving the public's ire, Tanto insisted that he feels safe since he's in the custody of the police. He also urged other motorists to observe patience and be level-headed when on the road, adding how he must not be set as an example. 
Tanto was willing to face the consequences of his actions.
The suspect has arrived in Manila on Saturday morning, and had been turned over to the Manila Police District after coming from an overnight trip from Masbate.
READ ALSO: Road rage killer is part of the Army; but is he ready to give up? Find out here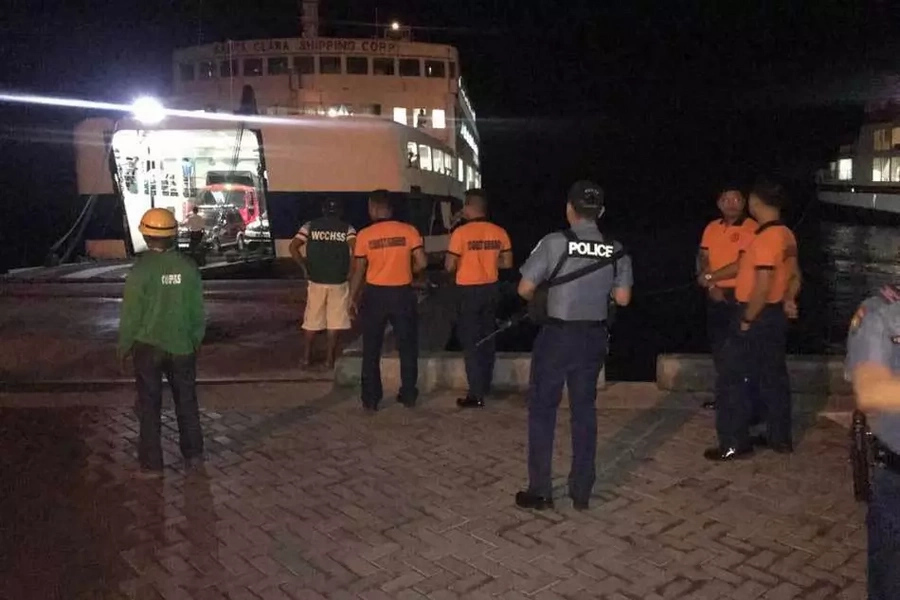 The road rage killing that cost Geralde's life and an injury to a bystander was caught on CCTV. Tanto had gone hiding for a few days before finally submitting himself to the authorities.
Source: Kami.com.ph