- One of President Rodrigo Duterte's plans for his administration is to have a constituent assembly (Con-ass) instead of a constitutional convention (Con-con) in order to amend the Constitution
- Duterte said that he would abolish the party-list system since it is not 'responsive to the will of the people'
- The tough-talking president reassured the public that the lawmakers would not put their interest first when they convene for the Con-ass
President Rodrigo Duterte has expressed to amend the 1987 Constitution by first eliminating the country's party-list system.
Speaking after his visit to wounded military men who have clashed against communist rebels in Davao del Norte on Wednesday, he said that the faulty system would cease to return in his administration. He believed that majority of party lists were more beneficial to the rich who would then use it for their own good.
"Representing what, security guards? That's a mockery of the law," he said.
READ ALSO: LOOK! Makabayan bloc warns against Con-Ass, urged Alvarez to reconsider his stance
One might remember Ang Galing Pinoy, the party-list of former President Gloria Macapagal-Arroyo's son, which aimed to represent small businessmen, farmers, tricycle drivers and the aforementioned security guards. The party-list of Juan Miguel 'Mikey' Arroyo has since been disqualified by the Comelec over three years ago, since it failed to represent the 'laylayan' or the marginalized sector of the country.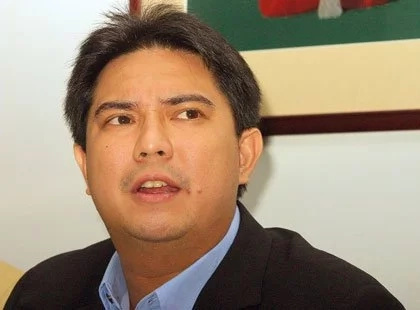 (photo credit: rappler.com)
The President also claimed that the new Constitution would be receptive to the will of the public, and would not discriminate his fellow Filipinos.
His administration has pushed to amend the Constitution through a constituent assembly (Con-ass) instead of the costly constitutional convention (Con-con).
READ ALSO: Rep Baguilat: Constituent convention instead of constituent assembly
However, the public feared that those elected in office might abuse their power by prioritizing their personal interests.
In response to their reservations, Duterte vowed that he would not let these lawmakers get ahead of themselves.
"I will be there. When worse comes to worst, they (the lawmakers) know what will happen," he added.
He stated that the end result of the Con-ass should prioritize the public they are serving.-Kami Media
READ ALSO: Pimentel wants con-con way to Rody's federal gov't
Source: Kami.com.ph