- The Philippine delegation of athletes who will be competing in the 2016 Olympics in Rio de Janeiro have been briefed about the Zika virus and terrorism threats in the country
- Philippine Olympic Committee (POC) Vice President and Chef-de-Mission Joey Romasanta stated that the athletes were informed before they left the country for Brazil and that they have taken precautionary measures to prepare the athletes
- Romasanta further stated that the delegation is accompanied by Dr. Ferdinand Brawner to assist the delegates for their medical needs and by Former Philippine Air Force Colonel Jeff Tamayo for the safety of the delegates
The Philippine delegation of athletes bound for the 2016 Olympics in Rio de Janeiro, Brazil are well-briefed regarding the recent spread of Zika virus and threats of terrorism in the country, according to Philippine Olympic Committee (POC) Vice President and Chef-de-Mission Joey Romasanta.
After a brief layover in Dubai, the Filipino athletes who left the country on Sunday morning, are now on a 14-hour flight to Rio de Janeiro.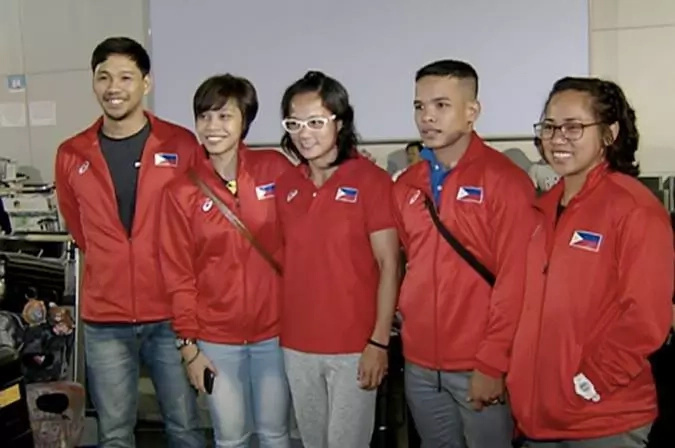 Romasanta said that the athletes were informed before leaving for Brazil about the current alarming outbreak of the Zika virus in Brazil last year.  Since there is no known vaccine yet of the virus, it is still of great concern to Brazil because it can cause microcephaly in babies and is spread through mosquitoes.
READ ALSO: How tiny is the smallest church in the world? People have amazing experiences there
"Well, to begin with, if the Zika threat was really that serious, then we would have been advised adequately by the World Health Organization and likewise, the IOC. But then again, they see no real serious threat in so far as Zika," said Romasanta.
To properly attend to the medical needs of the team, including providing them with insect repellents and other precautionary measures against the virus, Dr. Ferdinand Brawner accompanied the delegation.
On the other hand, Romasanta stressed that terrorism threats will always be "a serious concern in any gathering of this magnitude." Considering that there are 500,000 expected tourists, 10,000 athletes, and other heads of states who are going, Romasanta emphasized that security will be their top concern.
"We were asked to bring along with us our security coordinators. That's why brought along (former Philippine Air Force) Colonel (Jeff) Tamayo, and he will be constantly coordinating with the intelligence agency of Brazil," Romasanta added.
READ ALSO: Pope Francis visits historical Nazi death camp
The Department of Foreign Affairs has sent an advisory as well to the PH delegation regarding the potential security threats in Brazil.
"We are very much aware. We have taken precautions. We have already briefed the athletes and the coaches as well on what to do in the event of an emergency. Hopefully, nothing happens," stated Romasanta. - Kami Media
READ ALSO: A mother wrote this heart touching letter as a tribute to her little son who died in the fire
Source: Kami.com.ph