Back in the day, men had to go to bars to see women in provocative outfits. Fathers even brought their sons to these sleazy places for them to become a true man. All of that changed when girl groups bared skin their talents on Philippine noontime shows.
Before, it was considered a taboo and women were looked down if they dare to show their skin but nowadays, women are free to dance and wear skimpy clothing in local variety shows.
Here are seven sexy girl groups who got famous by showing courage, talent, and skin on famous noontime shows.
READ ALSO: WATCH: Viral video of Sexbomb dancer shouts for help!
1. Kitty Girls
The Kitty Girls started in 2007 with six members initially but shrunk to three members before finally disbanding in 2013. The group consists of six members who aren't pure Filipino. They released an album in 2008 named "Kitty Girls."
Being under Star Records, Kitty girls performed in various ABS-CBN variety shows but have also become regular performers for some GMA 7's like "SOP" and "Eat Bulaga" in 2009.
2. Sexbomb Girls
READ ALSO: 2016/07/20 Top 10 most common male sex fantasies
One of the most unforgettable and longest-running girl groups in the Philippines is the Sexbomb Girls. Who can forget their iconic novelty songs such as "Spageti Song" or "Bakit Papa"? They started as mere dancers for the noontime show "Eat Bulaga" in 1999. These girls have withstood the test of time; from four original members to around 85 members in total in a span of more than two decades.
All in all, they have about 15 albums, 26 seasons of their own afternoon television show "Daisy Siete," and had multiple appearances in movies. They have also transcended their brand from Sexbomb Girls to "SB NewGen."
3. Viva Hot Babes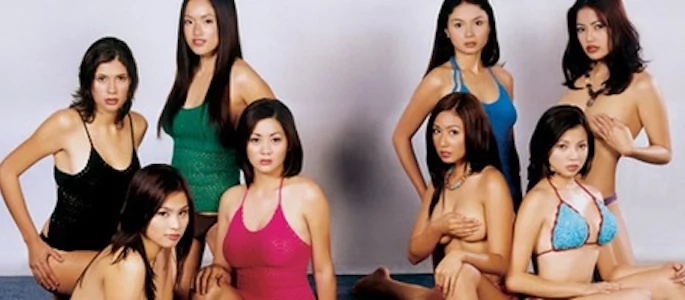 Viva Hot Babes can be considered as one of the most controversial girl groups in the Philippines. These girls don't just bring sexy to the table; they bring sex itself. They were widely known for their graphic and naughty songs like "Bulaklak" to home videos that have bordered on soft-core pornography.
READ ALSO: WRONG MOVE: Dancer gets banned after live streaming sexy dance inside bathroom
4. Gee Girls
The year was 2003 where the trio Randy Santiago, John Estrada, and Willie Revillame hosted "Magandang Tanghali Bayan" in ABSCBN. They competed against their rival noontime variety show "Eat Bulaga" in GMA 7. The show also had Gee Girls as its ammunition against their rival's sexy dancers.
5. Play Girls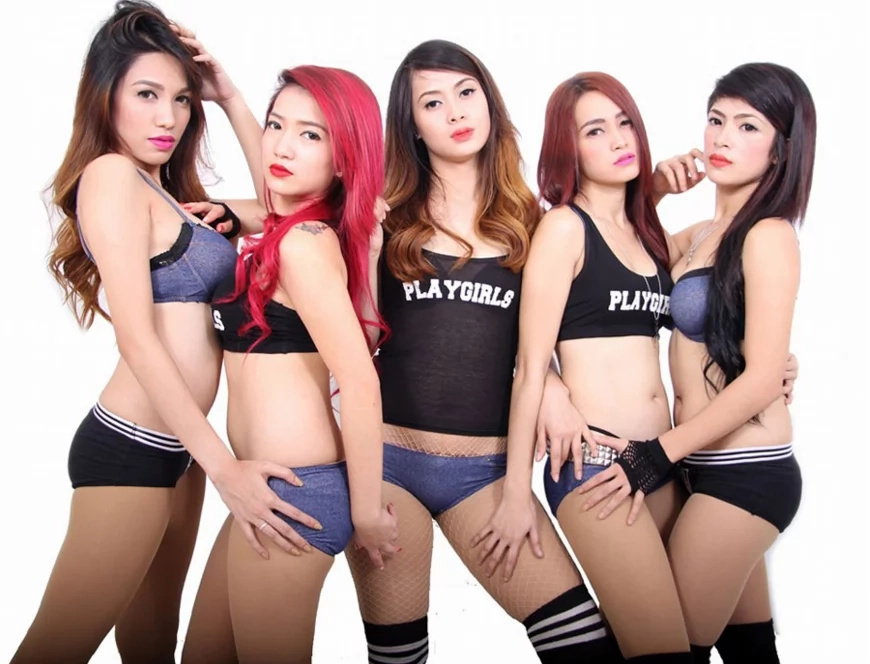 The Play Girls is currently on their 10 generation with five members. These girls were founded and grouped on 2009 with their own album with Viva Records. Three of their girls were part of a controversy in 2015 where they were invited to dance at a politician's party in Laguna.
6. EB Babes
There was a time in "Eat Bulaga" where the Sexbomb girls had a problem with the management team and decided to leave the noontime show. To fill the empty slot, EB Babes was formed.
They made a reality competition in search of new members for EB Babes. Girls had to audition and undergo rigorous training while being filmed. After the group was established, they soon rose to fame by partaking in Joey De Leon's novelty song "Itaktak Mo" and various guest appearances.
READ ALSO: Top 10 sex scandals involving politicians
7. Mocha Girls
Female group leader Mocha Uson leads the Mocha Girls. They can sing and dance and have a strong online presence. The group has also toured in different countries like UK, US, Japan and Malaysia. In fact, it was in Malaysia that they were arrested for performing without a legal permit to do so.
Which of these lovely girl groups is your favorite? - Kami Media
READ ALSO: 90's sexy stars: Where are they now?