- The first of 10 vessels that Japan has built for the Philippine's search and rescue and maritime security operations will reach the Port of Manila on August 18
- The multi-role vessel will be of help to PH's "various search and rescue and maritime security and law enforcement operations"
- The PH Coast Guard and the Japanese Coast Guard has been engaging in sea drills to strengthen the partnership of the two countries
The 'BRP Tubbataha' rescue ship from Japan that will help the Philippines in its "various search and rescue and maritime security and law enforcement operations" is expected by the Philippine Coast Guard (PCG) to arrive.
The Japan international Cooperation Agency will finally turn over the BRP Tubbataha, an MRRV-4401, to the Philippine government on September 1.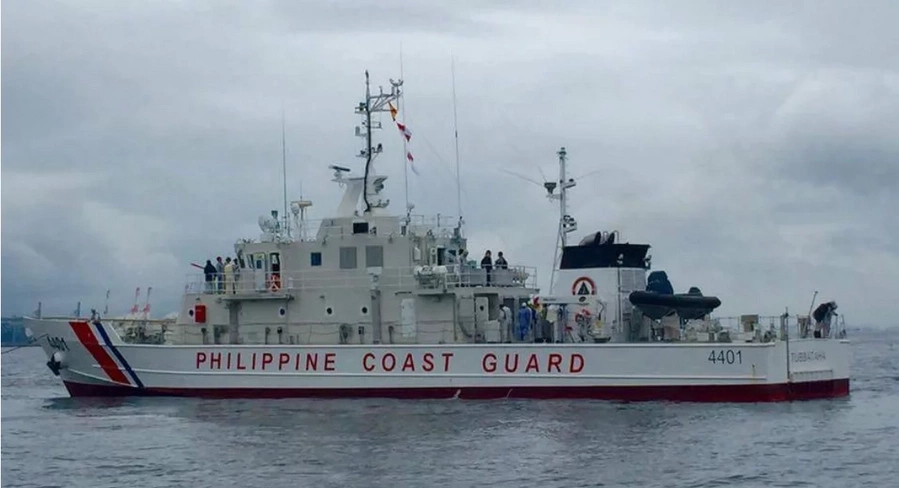 The rescue ship will leave Yokohama on August 11 and is expected to arrive at the Port of Manila on August 18.
READ ALSO: China to partner with Russia for joint military exercises in disputed waters
The vessel is described to be 44-meters in length constructed at the Japan Marine United Corporation Yokohama Shipyard. The Philippine Coats Guard expressed its utmost gratitude by stating that the special features of the BRP Tubbataha will be of great help to their operations.
According to the PCG, the ship includes fire monitors, night vision camera, radio direction finder, a work boat, and the bulletproof navigational bridge. Further more, the ship's particulars are described by the PCG:
The length of the vessel is 44 meters while its breadth is reported to be 7.5 meters and the depth is 4 meters. The maximum speed of the vessel is approximately 25 knots and its cruising range is 1,500 nautical miles. Its capacity is up to 25 persons.
READ ALSO: Find out if Duterte is willing to have peace talks with the Abu Sayyaf
Nine more MRRV's are still being built by Japan for the PCG which are slated to be named after the primary lighthouses in the Philippines to highlight their essence as navigational aids in the maritime industry of the country.
The Philippine Coast Guard and the Japanese Coast Guard has been engaging in sea drill to further strengthen the Declaration for a Strengthened Strategic Partnership and its Action Plan signed by the two countries in June 2015.
Last July 11, another Japanese Coast Guard vessel docked at the South Harbor of Manila in preparation for the joint exercised that will be conducted with the PCG.
READ ALSO: READ: Duterte receives request from communists about NPA attack
Source: Kami.com.ph