Rep Baguilat pushes for constituent convention
- Ifugao Representative Teddy Brawner Baguilat has opposed the call for constituent assembly and proposed a constituent convention instead
- Baguilat said that constituent convention will be able to address valid views from sectors and that it will not be confined within that of the Congress
- He added that instead of debating about the shift to Federalism, the government should be focused on passing important bills
Ifugao Representative Teddy Brawner Baguilat has proposed today, July 29, to form a constituent convention rather than amending the Constitution through a constituent assembly.
According to Baguilat, forming a constituent convention will make the consultations more inclusive and valid views coming from sectors such as the academe, civil society, and religion groups will be taken into consideration.
"This is to make sure that any change to the Constitution, from which all laws emanate and should conform to, will be deliberate, well thought out and passed with the intention of helping the majority, and not just serve the interests of a powerful few," Baguilat said in a press release.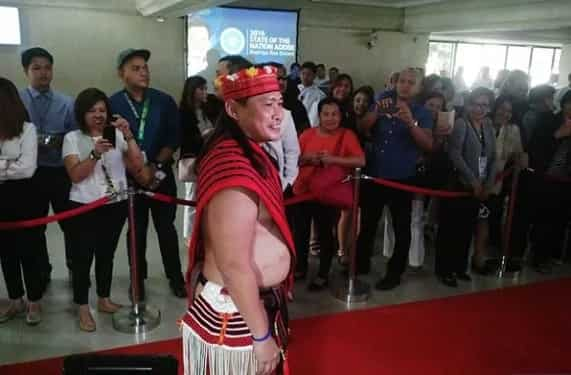 READ ALSO: Suarez, elected as House Minority leader; What's the next step for Ifugao Rep Baguilat?
Baguilat mentioned that leaving the task to amend the Constitution only to the Congress will lead to declining of the passing of the laws that will be against the interest of the lawmakers, such as that against political dynasties for example.
Baguilat added: "If we want to avoid shenanigans arising from the formation of the ruling party and the selection of the minority, we will need true political reform and genuine political reform cannot be achieved by a constitutional assembly. Putting in place a clear anti-political dynasty provision and reforming the partylist system, among others, are not viable in the hands of Congress alone."
He also discussed President Rodrigo Duterte's plan to shift to Federalism. According to him, the debate whether the shift will be pushed or not will take much time and effort. He added that more important bills to be passed such as reimposition of the death penalty, the lowering of the age of criminality, tax reform and the passage of the Freedom of Information Act will be set aside.
READ ALSO: Find out why Ifugao Rep Teddy Baguilat has the best dress for SONA 2016
Baguilat cited the Bangsamoro Basic Law which covered only one region but took some time to discuss, and said that the shift to Federalism that involves the whole country will be a longer process.
He then stated that paying the required price of P7 billion should be considered if that is needed for a constitutional convention, saying that constitutional amendment is that of importance. - Kami Media
READ ALSO: LOOK: Roles of Senate and House of Representatives posts
Source: KAMI.com.gh