- An eight-year-old child bride has died in Yemen of internal bleeding sustained during her wedding night after being forced to marry a man five times her age
- Activists have called for groom and family to be arrested over her death
- One of the main issues is that there is currently no consistent established definition of a "child" that has been agreed upon worldwide
READ ALSO: This guy has best job in the world working as masseur with volleyball hottie Winifer Fernandez
An eight-year-old child bride has died in Yemen of internal bleeding sustained during her wedding night after being forced to marry a man five times her age. Human rights organizations are calling for the arrest of her husband, who was five times her age.
Al Nahar, Lebanon, reported that the death occurred in the tribal area of Hardh in northwestern Yemen, which borders Saudi Arabia. This brings even more attention to the already existing issue of forced child marriages in the Middle East.
Angry Man, a famous blogger, posted that the man was 'an animal who deserved to be punished severely for his crime'.
'All those who supported such a crime should also be punished,' he added.
Another blogger, called Omar, wrote: 'Rawan's family members are not humans. They do not deserve to have children.'
READ ALSO: 79 year-old grandma escaped from her nursing home for the best reason ever
According to the United Nations Population Fund (UNFPA), between 2011 and 2020, more than 140 million girls will become child brides. Furthermore, of the 140 million girls who will marry before the age of 18, 50 million will be under the age of 15.
It is reported that over a quarter of Yemen's young girls are married before the age of 15. Not only do they lose access to health and education, these child brides are commonly subjected to physical, emotional and sexual violence in their forced marriages.
One of the main issues is that there is currently no consistent established definition of a "child" that has been agreed upon worldwide.  This leaves various interpretations within countries and little protection for those who are affected.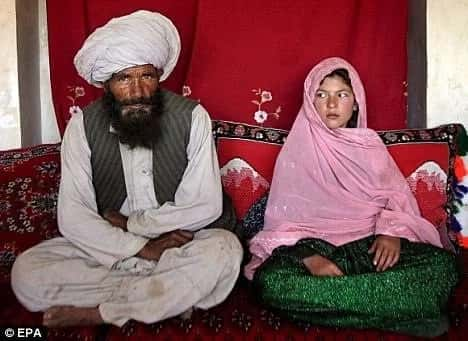 READ ALSO: 6-year boy who smokes 40 cigarettes per day, tried to kick this habit but something went wrong
Source: Kami.com.ph