Aguirre involves religious group in drugs, prostitution
- Justice Secretary Vitaliano Aguirre exposed that a religious group brings drugs and prostitutes inside the New Bilibid Prison
- Aguirre said that three guards and a non-government organization (NGO) informed him about the issue
- Religious activities inside NBP will be temporarily banned and will resume when the issue has been resolved
Department of Justice Secretary Vitaliano Aguirre revealed on Friday that a religious group that is preaching inside the New Bilibid Prison (NBP) has been carrying drugs and prostitutes inside.
Aguirre said that the "bonafide religious group" even has a chapel inside NBP and that the group has been bringing four to five prostitute women.
Aguirre said: "I received information that some religious personnel preaching inside Bilibid are conduits of illegal drugs and prostitution."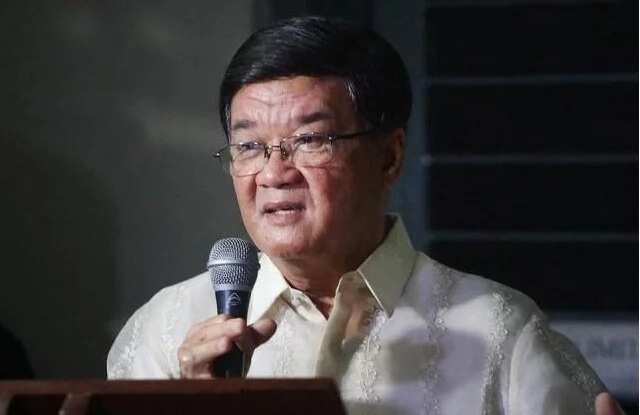 READ ALSO: After SAF took over Bilibid, reports of cruelty have risen – Priest
According to Aguirre, three prison guards and a non-government organization (NGO) disclosed the information to him. He then said that religious groups who aim to hold religious activities such as outreach work inside NBP will be temporarily banned and will be lifted once the issue has been resolved.
"Kontrolado na talaga ng drug lords 'yung Bilibid eh for too long. Kasi hindi ginagalang ang mga guards doon… Hindi ginagalang kahit officials na matataas," Aguirre said in an interview.
(Drug lords are controlling Bilibid for too long. It is beacause they do not respect prison guards there… They do not respect even the top officials.)
READ ALSO: DOJ reveals Bilibid secrets
Aguirre added that NBP chaplain Monsignor Roberto Olaguer was not included in the religious workers who are being investigated.
The Department of Justice (DOJ) has conducted "Oplan Digmaan Droga" in line with President Rodrigo Duterte's drug war. DOJ has exposed illegal transactions inside the NBP.
Aguirre also revealed how shabu or metamphetamine is mixed with bottled water that are being delivered inside the prison. The inmates would boil the water until shabu crystals were left and that's when they would consume the drugs. He added that there are also hidden underground tunnels inside the NBP. - Kami Media
READ ALSO: DOJ Chief: New Bilibid Prison inmate seeks to kill me
Source: KAMI.com.gh