Filipina singer wowed Ronan Keating in X-Factor Australia
- Mary Ann Van Der Horst tried her luck at X-Factor Australia
- Despite her handicap in grammar, she answered all the questions of the judges
- The audience initially thought she isn't good, but Mary Ann got them on their feet when she started singing Beyonce's "Halo"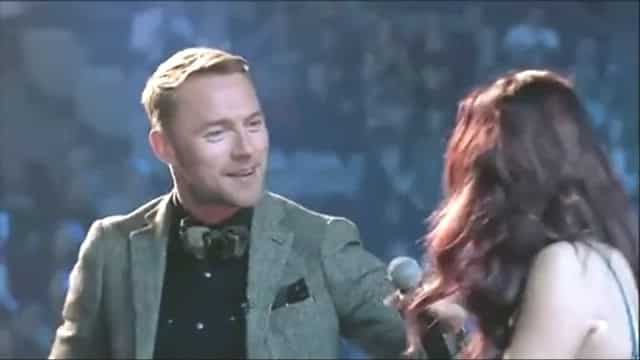 Filipino talent is world class and Mary Ann Van Der Horst is living proof! When she tried her luck at X-Factor Australia, her shortcomings in grammar and diction didn't stop the four judges from saying "Yes!"
Among the four X-Factor Australia judges was the award-winning singer Ronan Keating, who even said that he was so wrong at thinking that Mary Ann was not really serious about singing.
READ ALSO: Celine Dion shared teenage boy's video of "The Power of Love"
Together with her 22-year-old husband, family, and friends, Mary Ann simply took a shot at the X-Factor Australia. She was not expecting that she would get a standing ovation, and a kiss from Keating.
By the look on the faces of the audience and the judges, one could see that they were clearly not impressed.
What can this Filipina, with a handicap in grammar, offer? Can she sing?
READ ALSO: On-stage cobra prop leads to fatal accident
One can see that these were the initial thoughts of both audience and judges.
However, Mary Ann proved them all wrong the moment she opened her mouth and delivered the first few lines of Beyonce's "Halo."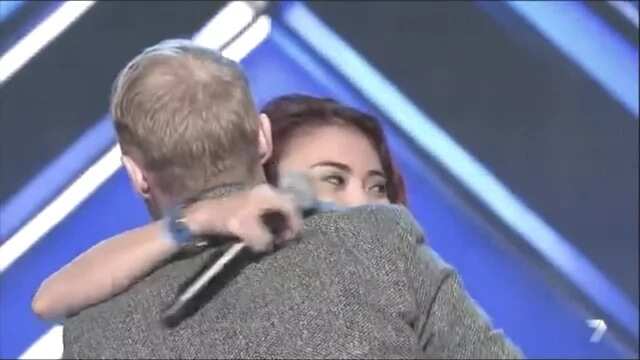 Her voice stunned the audience and the once hostile crowd started clapping and cheering for that tiny Filipina who seemed to own the stage.
As she moved from one line to another, the shouts and cheers grew louder. The four judges were all amazed at how good she was!
READ ALSO: Bernard Badato wins 'The Voice Kids' Team Battle Rounds
When the song ended, she got a standing ovation! It was certainly spectacular!
When the time came for the judges to say something about their decision whether to give her a yes or no, Ronan Keating said, "I was so wrong" considering he initially thought that Mary Ann wasn't serious.
Mary Ann got four "Yes!" and has made Filipinos really proud!  - SD, Kami Media
Source: KAMI.com.gh