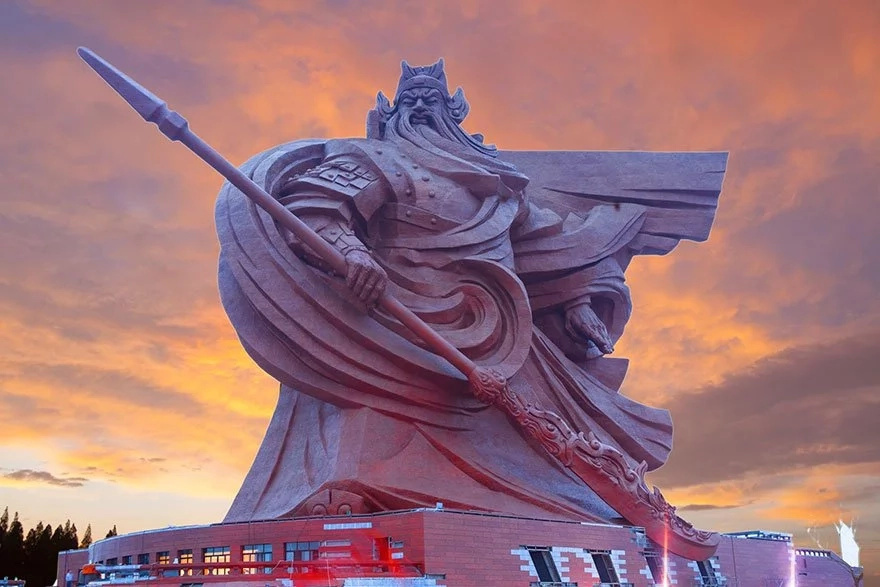 The Guan Yu Park in China unveiled it's main attraction - a  titanic statue of Guan Yu, the Chinese God of War. The sheer size of the statue is breathtaking and not at all vulgar.
This enormous statue has been unveiled in China. Weighing a whopping 1320 tons and standing 58 meters tall it makes up in size for what it lacks in taste. His cape blowing in the wind, holding his halberd in hand and staring sternly into the horizon Guan Yu was immortalized in Guan Yu Park in Jingzhou.
The Chinese general Guan Yu was a prominent warrior and leader from the Three Kings Period, a time of strife and turbulence in the history of China.
He is most notable as the protector of Buddhism and has ascended to godlike status among the Chinese, holding a seat as the God of War in the Chinese pantheon.
READ ALSO:  
READ ALSO: 
Source: Kami.com.ph