China, Russia conducts joint military exercises
- Chinese defense ministry spokesman Col. Yang Yujun has confirmed that China and Russia will conduct joint military exercises
- The joint naval exercises is scheduled on September
- The Chinese official said that the exercise will not target any third party
Chinese defense ministry spokesman Col. Yang Yujun has confirmed that China and Russia will conduct joint military exercises in "relevant sea and air of the South China Sea" on September in line with the arbitral tribunal's ruling favoring the Philippines with the disputed portions of the area.
The defense ministry clarified that the exercises will not target any third party. The official said that it is a routine between the two countries which regularly hold joint exercises.
China had earlier snubbed the decision of the  Permanent Court of Arbitration in The Hague invalidating the giant's claim on various portions of the South China Sea. The decision favored the Philippines causing an outrage among Chinese with some threatening to boycott Philippine products.
READ ALSO: Did Zambales broker sale of mountain soil to China?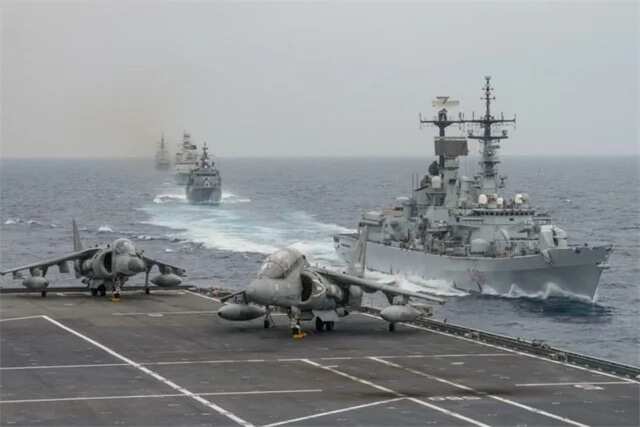 While not disclosing the exact location of the exercises, the official said that it is scheduled to push through on September this year.
The two superpowers first conducted joint naval exercises in May last year. China and Russia are seen to have strong diplomatic ties and most of the time in opposition to the West, particularly the United States.
Following the PCA's decision last July 12, US, known for being one of PH's allies sent troops in the disputed waters to assert freedom of navigation.
READ ALSO: LOOK! 50 congressmen from Mindanao meet with the President
In an earlier report, Chinese vessels blocked Filipino fishermen's entrance in the disputed waters with the actual video going viral for several weeks.
China has been reportedly building artificial islands in the disputed area which are expected to host various facilities to be used for military operations. -Kami Media
RELATED: LOOK! Phone giant Samsung strikes Huawei with patent suit
Source: KAMI.com.gh