Amare Stoudemire retires from NBA
- Amare Stoudemire has retired after 14 years in the NBA
- Despite playing his last season with the Heat, the New York Knicks has agreed to Amare's request to retire as a Knick
- Stoudemire played an excellent career being named 2003 Rookie of the Year, making 6 All-Star appearances and averaging 18.9 points and 7.8 rebounds to end his career
Amare Stoudemire has announced his retirement from what has been 14 years in the National Basketball Association.
The best we've seen of Amare Stoudemire was his run in Phoenix where he carried the suns along with point guard Steve Nash, becoming one of the best pick-and-roll duos the NBA has ever seen.
Despite that, Amare has chosen to exit the league as a member of the Knicks, the very franchise that had suffered a very long playoff no-show before he came in to help rebuild it. On Tuesday, Stoudemire called it quits and retired after signing a contract with the Knicks.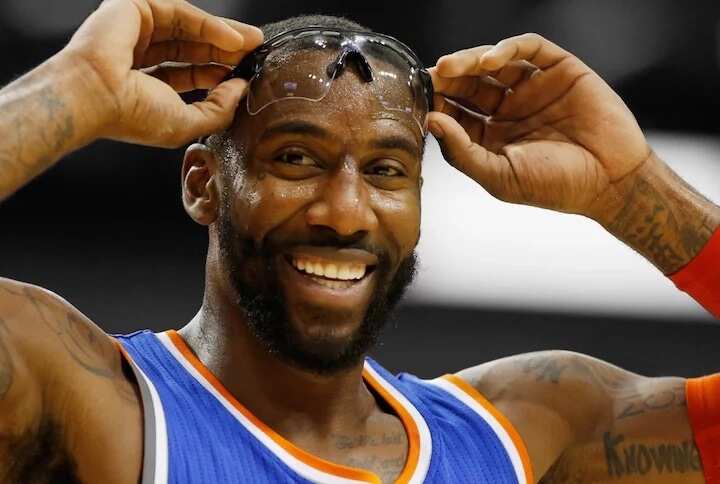 Unfortunately, it was much less fanfare compared to when he signed the $100 million contract six years ago to help carry the team to a playoff appearance. "Although my career has taken me to other places around the country, my heart had always remained in the Big Apple," he said in a statement. "Once a Knick, Always a Knick."
Stoudemire had a great career. He was chosen as an All-Star six times and even made the US national team in 2004. But his challenge as an athlete came in as he battled knee injuries after his remarkable first season with the Knicks, the same year when he became the first player from New York to be voted as an All-Star starter since Patrick Ewing in 1997.
READ ALSO: Will Mac Belo continue to play for FEU? Find out here
Amare is only 33 years old but his knees have not recovered since it was first injured.
With that, he asked team president Phil Jackson and general manager, Steve Mills, to redirect their investments to those who can better lead the knicks to its championship dreams. "I came to New York in 2010 to help revitalize this franchise and we did just that," Stoudemire said. "Carmelo (Anthony), Phil and Steve have continued this quest, and with this year's acquisitions, the team looks playoff-bound once again.", the 6'10 Power Forward mentioned in a statement.
In Amare's first season revitalizing the Knicks, he was able to add one to the books by scoring 30 or more points in nine straight games- breaking Willie Naull's franchise record that has remained unbroken for 48 years. Due to his injuries, Stoudemire has been forced to play with diminished roles. According to General Manager Steve Mills, they were very happy to oblige when Amare asked to retire as a Knick given that he has been the face f the New York Knicks franchise because of his excellence on and off the court.
READ ALSO: Ginebra's new import is a basketball machine; find out why
Amare was chosen No. 9 in the 2002 draft. Averaging at least 21.4 points in eight seasons with the Suns, Amare, along with point guard Steve Nash led the Suns to the Western Conference finals in 2010 just before joining New York. He was named rookie of the Year and was voted in as an All-Star six times.
After the battles of injuries and being unable to make the Knicks a playoff contender anymore, Amare was forced into a bench role with very limited playing time. Eventually, he agreed to a contract buyout and played for the Dallas Mavericks and eventually traded to the Heat where he ended his career with an average of 18.9 points and 7.8 rebounds per game.
RELATED: Grace under pressure: Alaska Aces won over Ginebra Kings
Source: KAMI.com.gh