- Communist leader Jose Maria Sison has asked President Duterte to give them time to probe the recent attack of NPA rebels in Davao del Norte
- The President warned the communist leaders that he will withdraw the ceasefire if the NPA does not stop attacking government forces
- NDFP spokesperson Fidel Agcaoili assured Duterte that the communists will cooperate with the investigation of the attack and are committed to pursuing peace negotiations with the government
Jose Maria Sison, the founder of the Communist Party of the Philippines (CPP), asked President Rodrigo "Rody" Duterte to give them time to properly investigate the recent attack of the New People's Army (NPA) members which left one soldier dead and four others wounded in Davao del Norte.
Duterte, who met with the Southern Luzon Command (Solcom) officers and soldiers, expressed his dismay over the NPA attack which happened just a few days after he ordered a unilateral ceasefire between the government troops and the communist rebels to pave the way for peace talks.
The President gave a warning to the leaders of the National Democratic Front of the Philippines (NDFP) that he would withdraw the ceasefire if the NPA rebels continue to attack government forces. He also asked for an explanation for the attack despite his ceasefire order.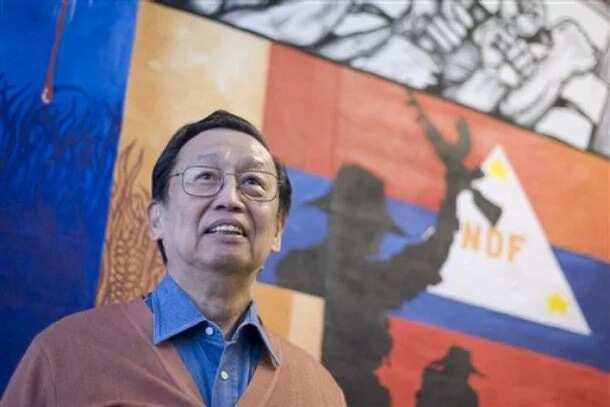 READ ALSO: Arroyo files a new bill; supports Duterte's quest for peace with Reds
"What is this? Are we into this truce or are we not?" Duterte asked.
According to Sison, who is still in exile in The Netherland, the NDFP has already requested from the NPA regional command to probe the attack and submit a report. He added that representatives from the NDFP and the Philippine government are already in touch to solve the issue and resume the peace talks.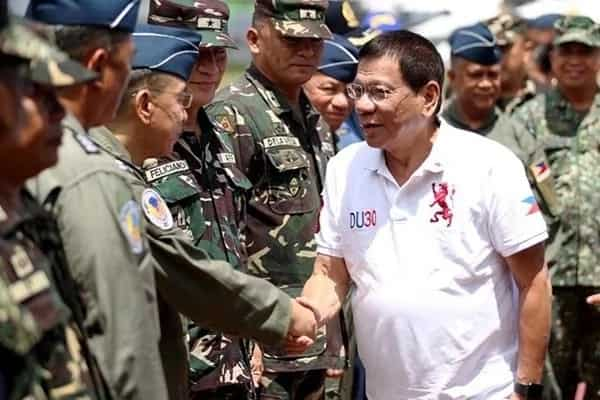 READ ALSO: PNP to stop offensive operations against rebels
NDFP spokesperson Fidel Agcaoili also revealed that he has spoken with Silvestre Bello III, the chief negotiator of the government, to discuss the investigation of the NPA attack. The NDFP spokesperson promised to the President that the NDFP is committed to continuing the peace negotiations which are set to be held on August 20 to 27 in Norway.
The NDFP is the political division of the Communist Party of the Philippines while the NPA is its armed division. Duterte has pushed for unity between the government and the rebels, saying that this is integral in making the country more peaceful, united and secure. - Kami Media
READ ALSO: What NDF has to say about Duterte's ceasefire declaration? Find out here
Source: Kami.com.ph