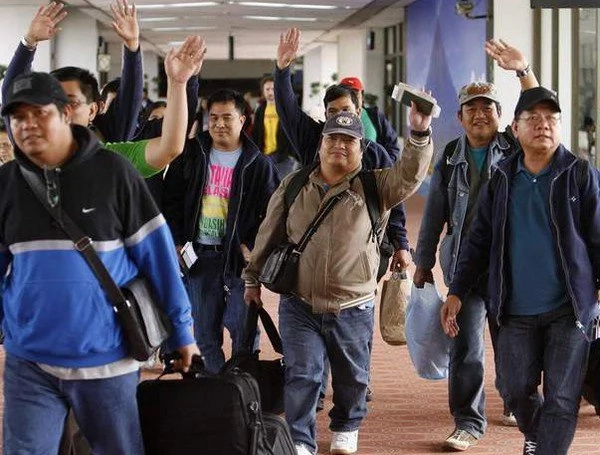 Over 32,000 overseas voters cast their ballots
Just 5 days into the absentee voting system for overseas Filipinos who will not be in their local precincts during the elections on May, 32,000 voters have cast their votes already for the election that will determine the course of the nation for the next 6 years.
According to data culled by the Overseas Voting Secretariat of the Department of Foreign Affairs, 32, 564 voters have cast their lots from all around the world for the highest electorla position.
By far, the middle east holds the highest number of absentee voters, currently totaling at 14,453 votes. Those from other Asian countries and Pacific countries come in a close second, with a current 13, 081 votes. Europe trails at 4,485 while voters in America are at 345.
The specific areas where votes are concentrated are the following:
1. Hong Kong - 5,155
2. Singapore - 3,686
3. Abu Dhabi - 2,665
4. Dubai - 2,205
5. Doha - 2,038
6. Riyadh - 1,880
7. Jeddah - 1,880
8. Al Khobar - 1,212
9. Manama - 850
10. Berlin - 844
Head of Commission for Overseas voting pleased with current turnout rate
In a statement by Commission on overseas absentee voting Commissioner Arthur Lim, he said: "This is a very good number... I hope that this is a good indication or a good signal that come May 9, 2016, when we shall be canvassing on the overseas polls, we should be able to at least surpass or breach the 50-percent mark".
The current total registered absentee voters are more than a million, 1,386,087 registered absentee voters, which is the highest turn out thus far.
"Kung makakuha man lang tayo ng 50 percent—about 600,000—that would make us very happy. Higher than 50 percent, bonus na po 'yun," said Lim.
The commission is gunning for an 80% vote percentage. The lowest turn out before was in 2013 at 16%. Lim seems confident that the elections this year will exceed that amount.
In the last presidential elections, the voter turn out for absentee voters was a mere 26%.
Unlike the previous races, this race has garnered the attention and connection of voters due to the tight race. Some candidates have even met with overseas voters in order to persuade them, knowing full well the power of this section of the voting population.
He added that both traditional and social media have fired up the interest for this year's elections.
The overseas voting ends in May 9 at 5 P.M, the same time that polling places will be closed in the country. There are 82 overseas posts, with 30 using automated systems and the rest are using manual counting.
Source: Kami.com.ph