- The two-year-old Indonesian boy Ardi Rizal shocked the world with his cigarette habit.
- At the age of 5, Ardi Rizal has dealt with more of the ups and downs connected to addiction than many people five times his age.
- 'If I grabbed the cigarette from him he would just start crying.' Told his father.
- Trying to replaced nicotine he tragically find new addiction… junk food.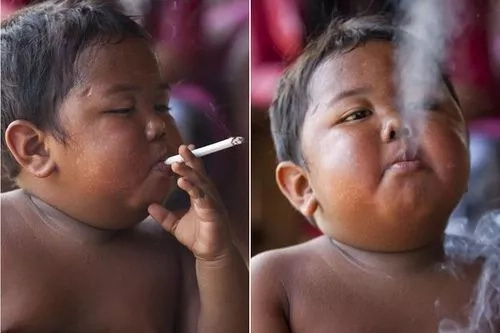 Ardi Rizal made international headlines as a toddler when he was spotted chain-smoking while riding a tricycle in his remote Sumatran village. The worldwide outrage over the photographs led Indonesia's government to organise a special rehabilitation treatment for Ardi and launch a nationwide campaign to tackle the problem of child smokers.
Few years later people has found that although the five-year-old has successfully kicked his cigarette habit, he appears to have replaced it with an addiction to fatty snacks.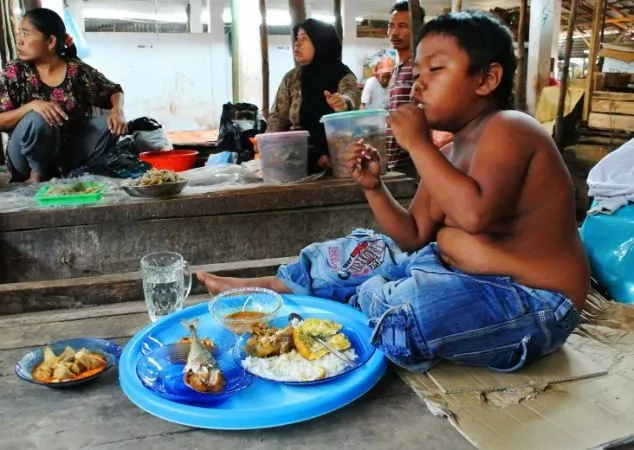 'When Ardi first quit smoking he would demand a lot of toys,' his mother said. 'He would bang his head on the wall if he couldn't get what he wanted... Now I don't give him cigarettes, but he eats a lot. With so many people living in the house it's hard to stop him from getting food.'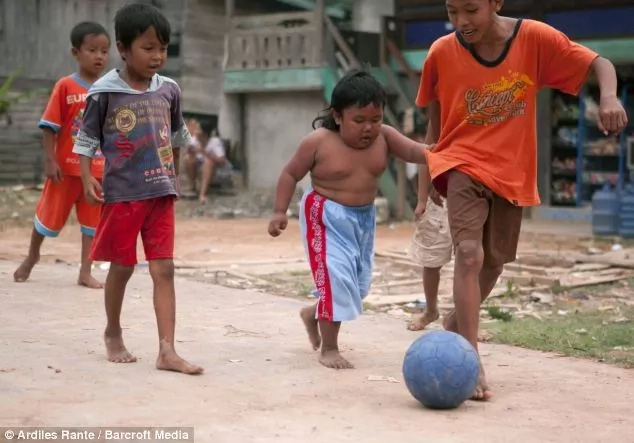 Nutritionist Fransisca Dewi says the child is already dangerously overweight, tipping the scales at 52 pounds (24 kilos). So Ardi received extensive counselling and therapy sessions to help him overcome his nicotine addiction. One expert, Dr Kak Seto, continues to visit Ardi's family on a regular basis to ensure he stays off the cigarettes. In fact, it is Dr Seto that remains Ardi's main inspiration for quit smoking.
His mother is disheartened to hear people still refer to him as "the smoking kid". 'I feel like they are accusing me of being a bad parent.' she said.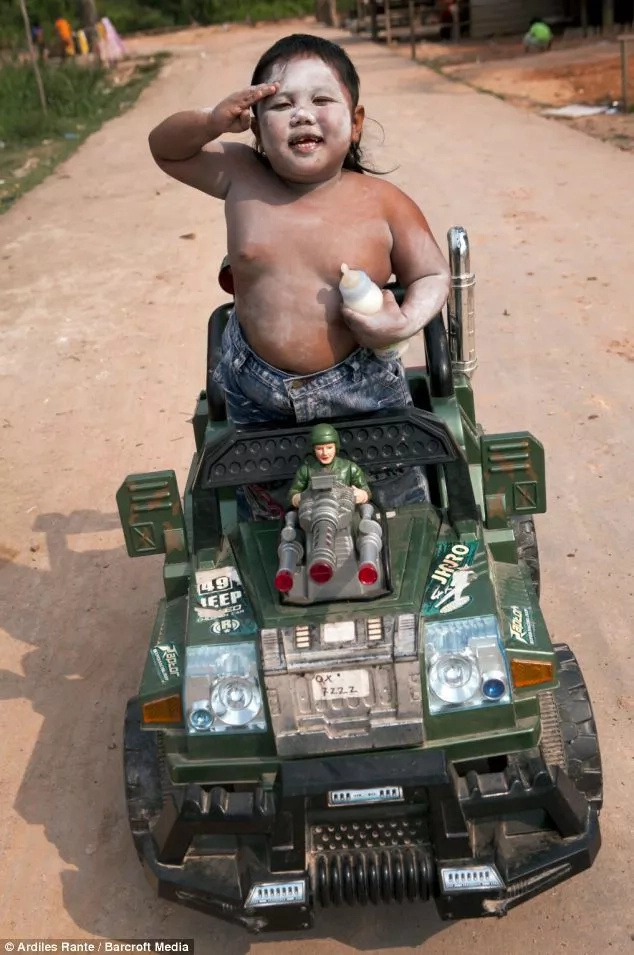 Source: Kami.com.ph