They say true love comes in different shapes, sizes, and colors. But, you would not believe how love literally conquers all in the forms we gathered here.
Listed below are the most unordinary and bizarre weddings from all over the world.
1. Woman marries wall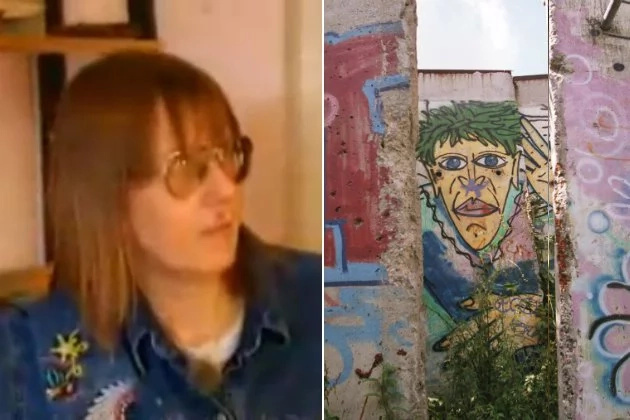 Eija-Riitta Berliner-Mauer married the Berlin Wall in 1979. She first saw the wall on television when she was a child and have fallen for it since then. In fact, her surname – Berliner-Mauer – means Berlin Wall.
Mrs. Berliner-Mauer, who stays a virgin with humans, shared how the concrete structure caught her heart: "I find long, slim things with horizontal lines very sexy."
The Great Wall of China also tempted her, however: "The Great Wall of China's attractive, but he's too thick – my husband is sexier," she said.
READ ALSO: This discover is the actual proof that dinosaurs inhabited Mars centuries ago
2. Man marries pillow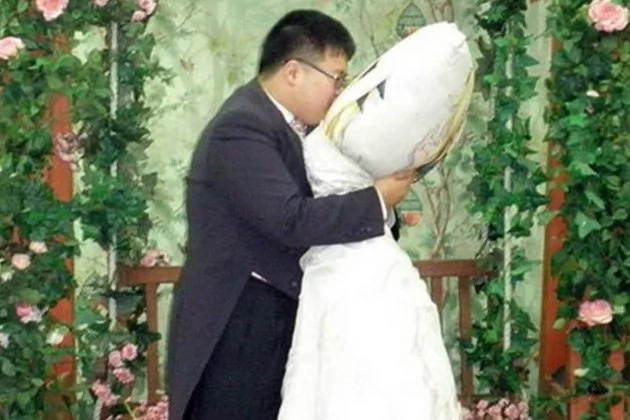 Lee Jin-gyu fell in love for his "dakimakura" – a kind of pillow from Japan, usually printed with a renowned anime character.
He outfitted the pillow with a wedding gown and went on with the nuptial in a ceremony led by a local priest.
3. Woman marries snake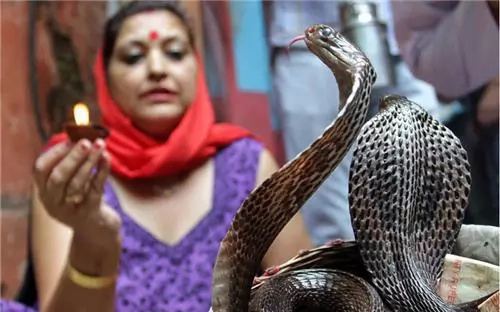 Indian woman Bimbala Das, who confessed to having fallen with a snake, got married to the reptile following the rituals of a Hindu marriage.
More than 2,000 people attended the nuptial to perform a procession in accordance with the ceremonial.
Bimbala revealed how her relationship with the snake developed.
"Though snakes cannot speak nor understand, we communicate in a peculiar way. Whenever I put milk near the ant hill where the Cobra lives, it (the snake) always comes out to drink," she said.
"I always get to see it every time I go near the ant hill. It has never harmed me," she explained.
READ ALSO: This man marries a doll; the reason will bring you to tears
4. Man marries himself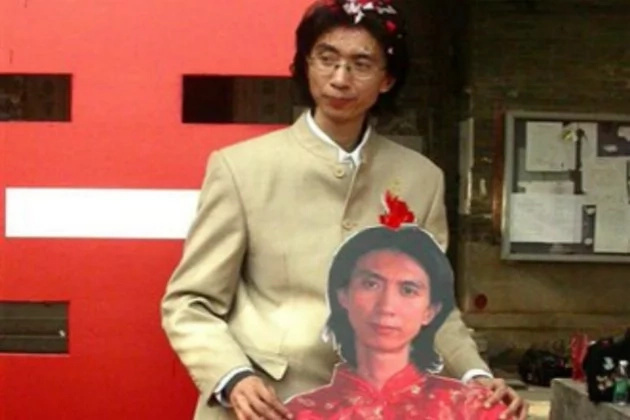 Tired of being single, Chinese Liu Ye chose to make it official with himself. He got married with himself in January 2007 following ancient Chinese wedding procedures. The wedding highlight is that he took vows to a life-sized cut-out picture of himself wearing a red bridal dress.
5. Woman marries Eiffel Tower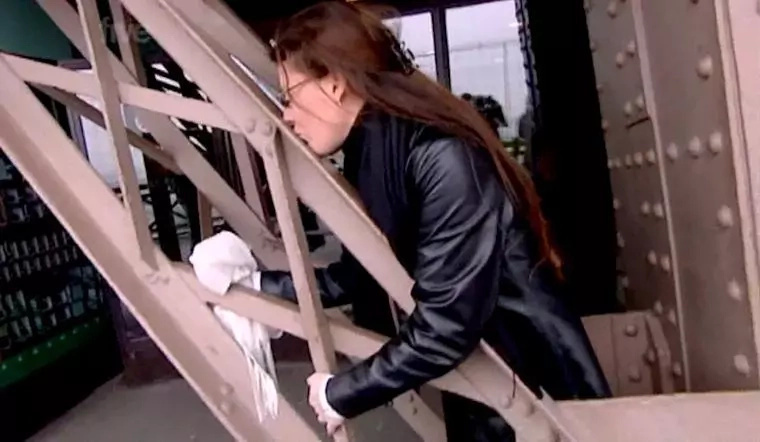 Erika La Tour Eiffel has pledged to love, honor and obey the Eiffel Tower in 2008. The former soldier from San Francisco first had an infatuation with a bow that made her become a world-class archer and had a relationship with a fence in her bedroom.
6. Woman marries pot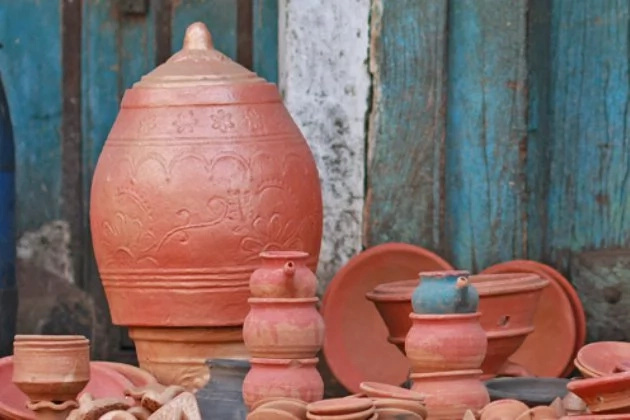 Indian bride Salvita took a vow with a clay pot in 2005. Her fiancé and Tibetan Police Officer Chaman Singh got stranded while on the job. The bride's relatives let her wed the pot instead of waiting. Pot-marriage is a commonly practiced precaution in India where the next big thing to do when a groom failed to show up on the wedding day is to marry a clay pot. The ceremony must go on as planned.
READ ALSO: Watch this creepy ancient corpse named "Earth's first alien"
7. Man marries goat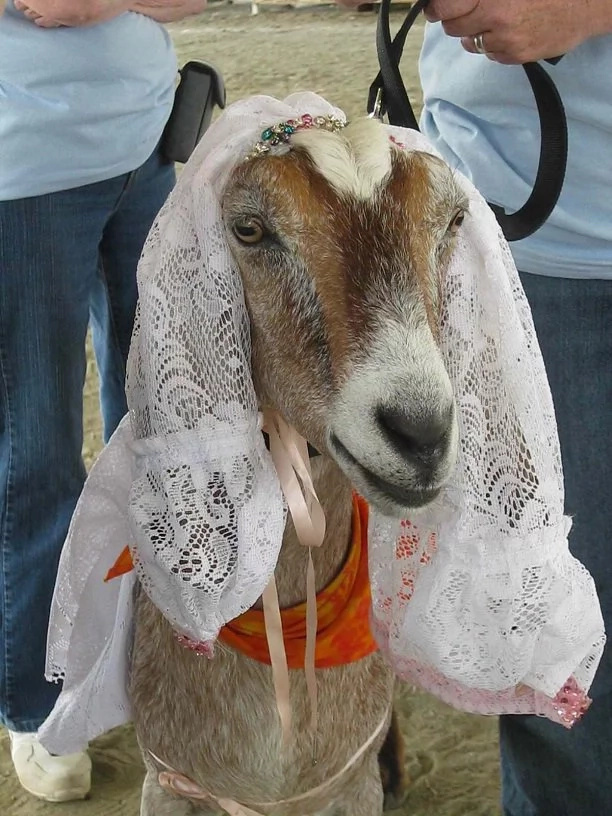 A law in Sudan orders that a man should marry a woman if they were caught sleeping together to protect the honor of the woman's family. The same law was applied to goat in 2006.
Charles Tombe was forced to make a goat his wife after he was caught having sex with the animal.
8. Woman to marry a tree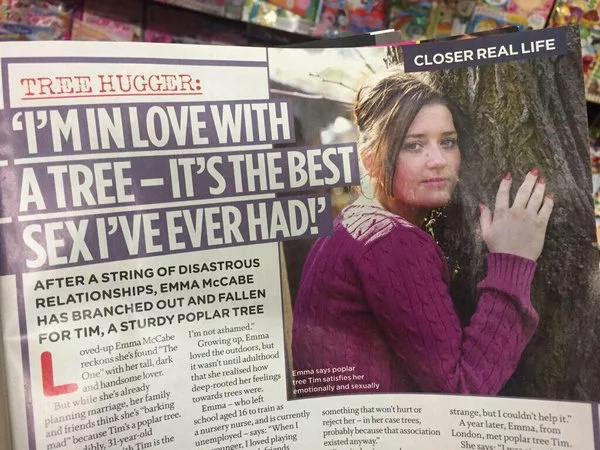 Emma McCabe plans to marry Tim, a name she gave to a tall poplar tree, after having the most satisfying sexual relationship with it.
She aims to marry the tree after enduring failed relationships with humans.
McCabe shared to British tabloid Closer magazine how was it like to be with Tim.
"One night, I took off my top and rubbed my naked breasts against Tim's trunk until I orgasmed," she claimed.
She is sure to be a loyal wife saying: "I look at other trees, but don't touch — I wouldn't cheat on Tim."
- Kami Media
RELATED: 12 weirdest things women use to pleasure themselves with but won't tell you
Source: Kami.com.ph