- Julio Diaz is one of the veteran actors in the Philippine movie industry
- Recently, his name was included in the drug watch list of drug users in Meycauayan, Bulacan
- Diaz voluntarily went to the police station to clear his name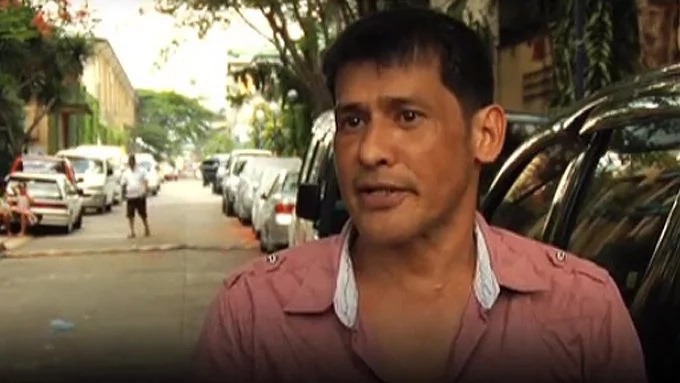 Julio Diaz may have had some trouble with the authorities before, but he strongly denies accusations that he is still involved in drugs. The actor went to the Meycauayan headquarters last July 25 to clear his name after he discovered that he was among those included in the drug suspect list.
READ ALSO: Gatchalian asks PNP to stop vigilante killings
According to Diaz, what the police are doing of arbitrarily including names in their supposed "drug list" without verifying their facts is pure harassment.
Diaz said that he took the opportunity during the SONA to go to the police headquarters to clear his name.
Superintendent Lailene Amparo, Meycauayan Chief of Police, said that she also saw the willingness of the actor to change. She added that Diaz also made a promise that he will not be going back to using drugs again especially after getting sick in April.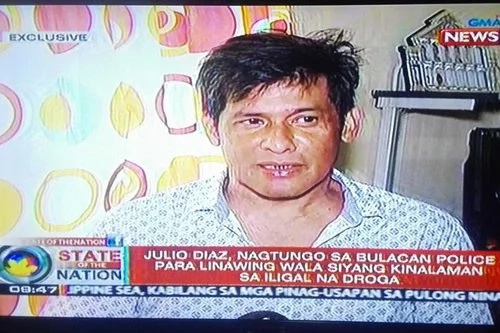 During an interview with Diaz, he said that he was not arrested, but that he voluntarily went to the police station to clear his name.
According to Diaz, he made it clear that he went to the police station to make it known that he is not among those "drug users" that police are looking for.
READ ALSO: Villanueva: Rule of law should prevail in Duterte's drug war
"Bakit kailangan akong isama sa tok-hang [Oplan Toktok Hangyo] na 'yan," said Diaz.
(Why would they include in in that "tok-hang [Oplan Toktok Hangyo].")
Julio didn't deny that he used to be on drugs but he said that he has long stopped. He recalls that he was so into it at the time that he was at the apex of his career where he would be taping every day and stay awake for almost 24 hours.
READ ALSO: Mistaken identity: Honor student killed by vigilantes
Diaz said that he knows drugs will kill him, which is why he cannot be addicted to it.
While Diaz vehemently denies any involvement in drugs, the barangay captain said that there are people who can prove that that Diaz is still using drugs.
Diaz on the other hand said that he supports the President's campaign against drugs.  – SD, Kami Media
Source: Kami.com.ph