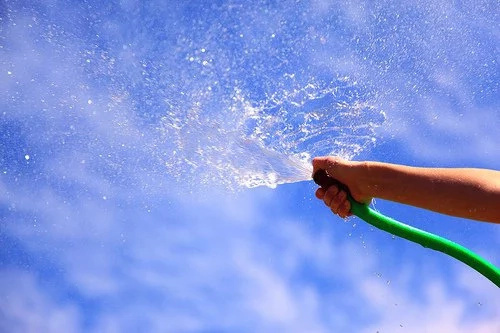 Feeling the heat? 51°C is 3°C below extreme danger level
It's summer time! It's the season of beaches and swimming, but it's no fun when you get out you'll melt under the sun in a few minutes. Put on your sunscreens and sunglasses, folks, because we all need to brace ourselves for this April.
The Philippine Atmospheric, Geophysical, Astronomical Services Administration (Pagasa) recorded a record high 51°C in Nueva Ecija last Monday. The weather station warned that all people should be prepare for April, as there will be warmer than usual temperatures around the country because of the lingering effects of El Niño. This beat the previous record high in Mindoro at 49.4°C last April 2. The extreme danger level where heat cramps are imminent.
Nationwide average heat index, also known as the human discomfort index, was at 41°C across Pagasa's 53 weather stations. 41°C is considered within "danger level", wherein heat cramps, heat exhaustion, and heat stroke are possible under sustained activity while under the sun. In 36 other weather stations, the range was 32°C to 41°C.
The hottest cities like Tuguegarao will be averaging 38°C in Pagasa's five-day forecast.
The following are the 14 weather stations where dangerous heat levels were recorded:
1. Davao City- 43.7°C
2. Cotabato City - 41.8°C
3. Clark, Pampanga - 48.9°C
4. Catbalogan, Western Samar - 45.5°C
5. Cabanatuan City - 51°C
6. Ambulong, Batangas - 46.4°C
7. Butuan City - 44.6°C
8. Guian, Eastern Samar - 42.3°C
9. Roxas City - 44.4°C
10. General Santos City - 43.9°C
11. San Jose City - 45.7°C
12. Sangley Point, Cavite - 48.9°C
13. Iba, Zambales - 41.2°C
14. Maasin, Southern Leyte - 43.8°C
The heat index or human discomfort index is the actual temperature felt by the body. This takes into account the heat and humidity of the surrounding area to ensure that the recorded temperature is close to what the human body will feel at that time of the day.
Source: Kami.com.ph