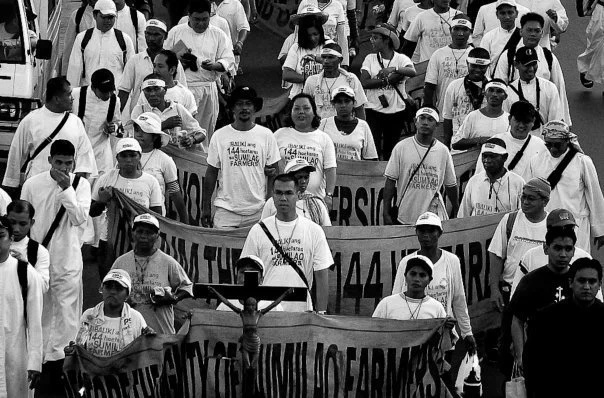 The Sumilao farmers' story is not just theirs; it is a story of the entire country, and a fight against oppression. In the 1990s, the farmers found out that the ancestral land that they had been tilling for generations, now belonged to strangers because they had no official deed. It took years of fighting, a hunger strike in 1997 and a 1,000 kilometer march in 2007 from Bukidnon to Malacañang - eventually, however, they won back their land. This 2016 they will march once again, but now, for a different reason. They will march for Leni.
A dozen farmers from the original march have decided to march once more to express their support of Leni Robredo's vice presidential bid, their former lawyer in the land dispute. They will go 3,750-kilometer caravan from Bukidnon to Quezon City this April 15 to May 7 to express their support.
Nicknamed "The Sumilao Farmer's Express", the march will go cross country and pass through the provinces of Cotabato, Davao, Butuan, Cagayan de Oro, Cebu, Tacloban, Legazpi, Naga and Lucena, ending at the Quezon City Memorial Circle.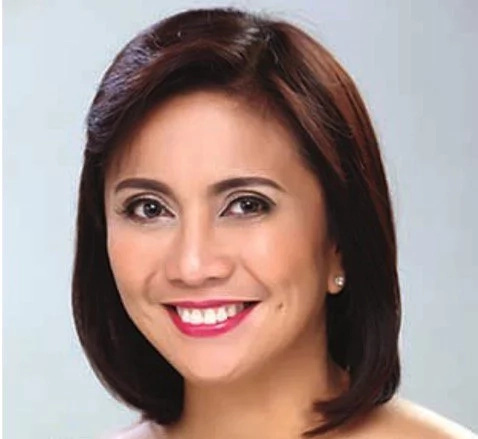 Leni was a human rights lawyer before she entered politics. She defended the Sumilao farmers as a volunteer lawyer as part of her work in the non-government organization Sentro ng Alternatibong Lingap Panligal (Saligan).
She and her late husband were key members in the lives of the farmers, especially in the march from October to December 2007. She initiated proposing a resolution of support for the Sumilao farmers, which was later officially signed and issued by the city government of Naga.
Soc Banzuela, a member of Samahang Tsinelas steering committee says Leni played a pivotal role in the lives of the farmers. To quote, "Hindi na sila nagugugutom because of agrarian reform, and someone helped them in their struggles for their land and one of those figures - ang daming tumulong pero malapit na malapit sa kanila - is Leni."
Banzuela recalls how Mayor Jesse and Leni welcomed the Sumilao farmers with open arms - a marching band, a concert, food - all led by Jesse and organized by Leni. More than that, they participated in the march for six kilometers to show their support. The Robredos' warm welcome and the resolution of support that was issued by the Naga city government made the farmers feel affirmed, and that their struggle for land was right.
Rene Cerilla, trained by Saligan as a paralegal, fondly remembers his experience working in Saligan with Robredo. He believes that because of Robredo's experience with the poor, her win would give the most vulnerable people in Philippine society a strong voice in the government that can and will prioritize and articulate their concerns.
"Hindi man kami naroon, at least may kasama kami doon," (We may not be in government, but at least we'll have an advocate there.)
Source: Kami.com.ph