Gatchalian asks PNP to stop vigilante killings
- Senator Sherwin Gatchalian has urged the Philippine National Police (PNP) to double their efforts in addressing the extra-judicial killings of alleged drug criminals
- Gatchalian urged PNP Director General Ronald "Bato" Dela Rosa to put an end to the rising number of deaths related to drug war
- Senator Leila De Lima had earlier called for a senate inquiry on the rising number of summary executions related to drug war
Senator Sherwin Gatchalian has urged the Philippine National Police (PNP) to double their efforts in addressing the extra-judicial killings of alleged drug criminals in the country in line with President Duterte's war on drugs.
"Director General Bato has to take control of the situation by making sure that these vigilantes can't just murder people in the streets with impunity. Only the police force and the judiciary should have the power to punish criminals for their crimes. Criminals shouldn't be able to punish each other," the newly-elected senator said during an interview.
Gatchalian who initially served as a representative prior to being elected as a senator has further emphasized that the police should double their efforts in investigating cases of summary execution. He asked PNP Director General Ronald "Bato" Dela Rosa to put an end to the rising number of deaths related to drug war and to restore peace in the streets.
READ ALSO: What do Catholic nuns have to say about Duterte's administration?
"We need to do everything we can to restore peace and order in the streets," he said.
The senator also threatened to push for a senate investigation on the matter should the police forces fail to address the issue of lawlessness and violence the soonest time possible.
Gatchalian said that while there were drug criminals who were killed in legitimate police operations, the increasing number of killings by unidentified hitmen is alarming.
READ ALSO: What happened during Duterte's talk with U.S. Secretary of State Kerry?
Meanwhile, Gatchalian's fellow lawmaker, Senator Leila de Lima had earlier expressed her concern about the killings.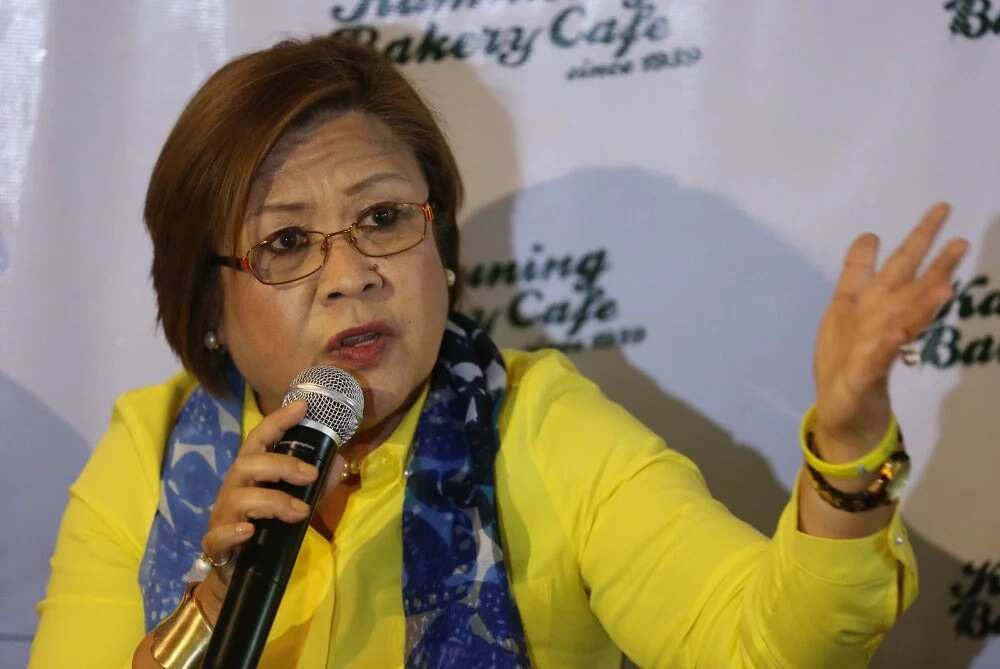 De Lima, who is set to head the senate committee on justice and human rights has called for an urgent senate inquiry regarding the issue. She filed Senate Resolution No. 9 calling for an investigation on the matter  in aid of bolstering police accountability.
De Lima, prior to being elected as a senator during the May 9 elections has served as the secretary of the Department of Justice during the Aquino administration. She was also the Chair of the Commission on Human Rights. -MR, Kami Media
RELATED: LOOK: 2 students killed in drug war; but were these victims innocent?
Source: KAMI.com.gh