Ramon Magsaysay Award given to Ombudsman Morales
- The Ramon Magsaysay Award, establish by the trustees of the Rockefeller Brothers Fund, is a prestigious award given to exemplary Asian individuals who achieve excellence in their respective fields
- This year, Ombudsman Conchita Carpio-Morales was given the prestigious award for her unwavering commitment to the rule of law
- A fearless woman, she filed numerous cases and sanctioned former high ranking officials from former presidents to senators and congressmen
For restoring faith back to the rule of law, Ombudsman Conchita Carpio-Morales was awarded the prestigious Ramon Magsaysay Award this year.
Conchita, who is a related to President Rodrigo Duterte by marriage, was selected as a winner due to her unwavering commitment to justice and her perseverance to tackle the hardest problems in the Philippines.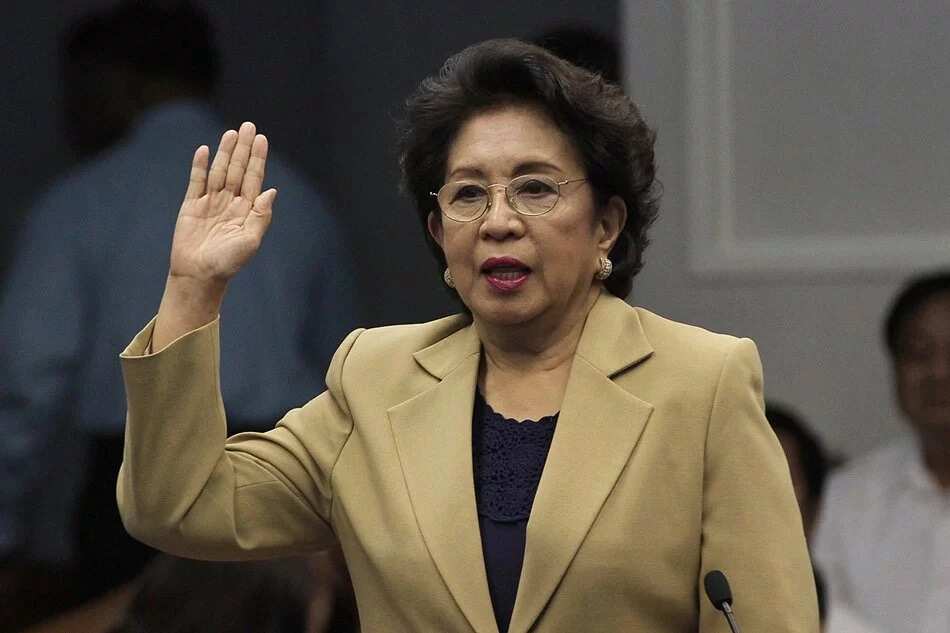 According to the Ramon Magsayay Award Foundation, 'In electing Conchita Carpio-Morales to receive the 2016 Ramon Magsaysay Award, the board of trustees recognizes her moral courage and commitment to justice in taking head-on one of the most intractable problems in the Philippines; promoting by her example of incorruptibility, diligence, vision and leadership, the highest ethical standards in public service.'
READ ALSO: Freedom of Information or too much information?
The Ombudsman was one of six awardees, with others coming from different countries in Asia. They were:
According to the Foundation, before Morales was appointed by former President Benigno S. Aquino III in 2011, the justice system was 'extremely sluggish; cases have mostly involved low-level officials and employees; and public confidence in government's resolve to root out corruption is practically non-existent.'
READ ALSO: #JusticeForRowena – Vigilantes killed college honor student in Manaoag
But due to the Ombudsman's efforts, the Office of the Ombudsman was professionalized and upgraded. The Foundation further added that she reformed its anti-corruption program and increases the institution's responsiveness to requests for public assistance.
Her efforts included creating a target of zero backlog for adjudication of cases, which is quite successful as the backlog decrease is projected to meet the target by 2018. Furthermore, she improved the quality of the Office of the Ombudsman's investigations, evidence gathering, prosecution strategies, and case management in order to guarantee that meritorious cases are not sabotaged or dismissed.
From 2011 to 2015, the conviction rates rose from 33.3% to 74.5%.
READ ALSO: READ: Arroyo talks about life in detention, her plans for the future
She was also fearless, filing cases and strict administrative sanctions against former presidents and vice presidents, senators, congressmen, and governors.
Morales graduated with a Bachelor of Arts in Economics in 1964 and Bachelor of Law in 1968 in the University of the Philippines. She worked for 12 years in the Department of Justice as a Special Assistant to then Justice Secretary Vicente Abad Santos starting 1971 and was appointed by President Ferdinand Marcos as Regional Trial Court Judge in 1983.
At the age of 75, Ombudsman Morales has been dubbed as an 'inspiring public servant' who faced death threats during her years in office. - Kami Media
RELATED: Arroyo files a new bill; supports Duterte's quest for peace with Reds
Source: KAMI.com.gh